Trinkets: Season 2
(2020)
You might also like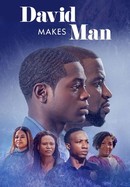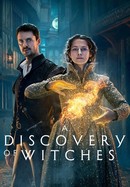 Rate And Review
Trinkets: Season 2 Videos
Trinkets: Season 2 Photos
News & Interviews for Trinkets: Season 2
Audience Reviews for Trinkets: Season 2
At first I was a bit skeptical of this new Netflix Original Series. It seemed like it just might be another high-drama teen-focused series. It ended up having a little more depth that that genre generally offers. It was reasonably engaging and entertaining. Not great, but okay.

I actually really loved what this season was about! I especially loved how they did the last episode. And it was great to end on an actual ending. Overall, the whole show for me is a feel good show!

Rating: 7/10. 76/100. | I think they should do 3-4 seasons at least. I don't understand why they would only do 2 seasons. It was a pretty good show with great characters and great chemistry. It was fun to watch. It's not the greatest by any means, and I would have rather it been more about the stealing; like how they do in the first episode, but it was still good and fun. It has decent to good reviews, I don't really understand. They could have waited to so the ending until the 3rd or 4th season at least. Which the ending is good enough but still. Could have been a better show if they had decided to continue it. They still could, but it would be a little awkward to keep it going considering the ending.

It did include a lot of cliched teen drama, but I thought the three central characters were well-developed, nuanced, and lovable. I found the friendship they developed quite beautiful and moving.

Trinkets S2 starts at a bit of a limp and doesn't find much ground, with a near-nonexistant storyline that goes nowhere. The main trio of actors still have chemistry, but their individual scenes were uneven.

The firts season was really nice, introduced a topic that is not talked about very often and the personalities and relations between the characters pictured different ways of living the teenage years. The second season felt rushed. Everything happened fast and didn't give the viewer time to process all the elements of whats going on on each episode. I wish that this season wasn't the last one and maybe the story would have time to unfold without being careless about the topics. But in general I liked it and the best part of both seasons is the soundtrack, without a doubt.

The second and final season of Trinkets really explores and exploits the plot and knowing deeper into the characters minds. While the first season gave us a premise of people with trouble and problems, Trinkets Season 2 gives us the premise of "how" the characters will deal with these problems. It really gives a much more meaningful, heartful and reflectful plot and the viewer can connect much more with the it (plot), the characters and their problems. It is a really beautiful and well-done season, with a very sensitive touch, throught the season, especially at the end.