Truth Be Told: Season 1
(2019 - 2020)
Where to watch
Subscription
You might also like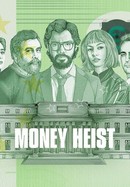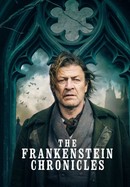 The Frankenstein Chronicles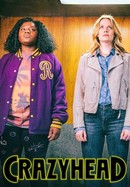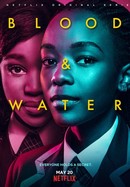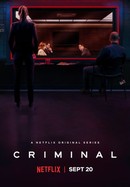 Rate And Review
Truth Be Told: Season 1 Photos
News & Interviews for Truth Be Told: Season 1
Audience Reviews for Truth Be Told: Season 1
This deserves way more stars than it's been given. Season 1 had everything-superb cast, interesting plot line, and mystery! I'm shocked it's rated so low. A really great ensemble cast gave this show justice. The mystery kept me hooked until the end. Even the little red herrings sprinkled throughout the season worked so well with the overall mystery. I'm so glad it's been renewed for a 3rd and I haven't even gotten through the 2nd season. This has been a really good pop culture-driven series about some extremely popular topics (true crime, podcast, real mystery to solve).

I was incredibly shocked to see the low ratings on this show. It's one of my all time favorite true crime series. The phenomenal cast, storyline, character development, writing…SO DAMN GOOD!!! I've recommended it to all my friends and family.

Let's be clear on something: This is a soap opera. If you like soaps, you might like this. I hate soaps. I hate the way the "story" progresses almost entirely through non-stop, emotional conversations. This character loves that character. That character betrays that other character. Rinse and repeat.

Gave it an extra half star as I couldn't finish the first episode. The very beginning was a lot of thinly veiled exposition that spelt out exactly what we were all supposed to think. The discussion with the sister was almost sweetly juvenile in the writing. I did have to stop when cancer mum described cancer as 'the monster inside her', comparing it to her son's prison-acquired nazi sympathies. It just missed beats or played ones that they shouldn't have.

Only an unconditional love for aaron paul drove me to endure this terrible show.

Absolutely enjoyed this series. I am happy to say season two is just as good. Right when you've solved it...BAM, another twist!

While Octavia Spencer is good, the mystery never packs as much of a punch as you would have wanted it too, and the show's direction isn't as satisfying as it could have been. Acting was decent; the rest was mediocre.

I watched this because I adore Octavia Spencer, but even she can't save this turkey. I watched to the bitter end, hoping that the next episode and then the next episode would somehow redeem it and turn it all around. Alas...

Honestly miss-cast, was meant to be about 'TRUTH" but in the end was covered up WTF was with that???. WHY would a woman so far removed and trying to set the record straight after possibly being the cause of putting an innocent man behind bars on "here say" go against everything she's desperately tried to untangle. Lead characters was boring and I had to skip through the long winded scenes that never went anywhere. The twin thing was a lazy plot and the murder story was hardly intriguing. Aaron Paul was the ONLY reason anyone would watch this show, I didn't even bother watching the last episode.

I really enjoyed this show. Strong cast and great acting, esp from Lizzy Caplan. Parts of the episodes can at time feel a little bit 'filler', could have maybe been condensed to 6 episodes. It's a show that makes you want to watch the next episode, which is always a good sign. Looking forward to season 2!
See Details