Where to watch
Buy from $1.99
Subscription
Buy from $2.99
Buy from $1.99
You might also like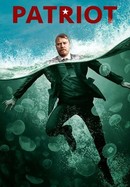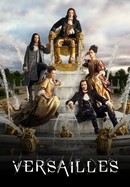 Rate And Review
News & Interviews for Tyrant: Season 2
Audience Reviews for Tyrant: Season 2
realy goooooood!!!!!!!!!!!

Phenomenal. A great plot. We warchc

Must watch. Excellent drama. It keeps getting better and better Awesome actors. Truly a keeper. Thumbs up!

Everyone seems to think this is some sort of timely drama about the Middle East. Don't be silly! This show has as much to do with the Middle East as Outsiders has to do with the Appalachians or Deadwood has to do with South Dakota. You know Friends was filmed in LA, right? Nope, this show is yet another in a long line of shows seeking to replicate the magic of The Sopranos: the loving, disfunctional family as a romantic, outlaw enterprise. Sons of Anarchy did a good job. Outsiders did a fairly poor job. This one is somewhere in between. There will be many more attempts.

This is so much better than season 1, it's almost unbelievable. It's still cheesy and affected with this impactant soap-opera aura, but the drama is good and the addendum of modern middle-eastern conflict plot makes this second (and maybe last) season very enjoyable.

I was hooked on season 2 and hope the series is extended. The events in the series are timely and reflect current events.

have to admit i couldnt wait each tuesday for this show to start. Each episode gets me wondering what will happen next to both brothers.

One of the best shows on TV this year.

Primarily being a fan of films over television, the select shows I do watch have to be of a particular breed of drama, action, and maybe a mix of comedy, which the first season was devoid of greatly, at least the action part, and the drama that the show was supposed to bank on was not easy to pick up on, and to casual viewers, it was hard to keep up with what was happening, but upon the second season, which I only started originally to find the resolve of the first season's finale, I was far more intrigued as certain tones that were too heavy in the first season were turned down, and other tones that were too vague were brought into clarity. This made it easy for me to follow the story and more compelled to return and see what happens next, along with new additions to the cast providing further interesting plot points. The second season of this show is definitely an improvement over the first that entertains me more than I ever thought would.

Glad I watched season one, which dealt with a lot of character development, because season two is great! Riveting, suspenseful, and based on what is happening throughout the middle east, believable.