Where to watch
Buy from $1.99
Subscription
Buy from $1.99
You might also like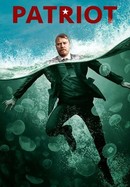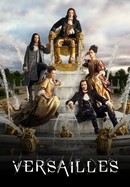 Rate And Review
News & Interviews for Tyrant: Season 3
Audience Reviews for Tyrant: Season 3
The idea of this show had so much potential. Probably not the best cast but many of the performers were pretty good. The B and C storylines made me want to pull my hair out (Molly's depression/over the top drug use and the constant in-your-face reminder that Sammy is gay, man sex included). But I think a major issue with Tyrant is that it was shown to an audience (USA) that knows nothing of life in the Middle East. So it was hard for viewers to relate in any way. That said, Tyrant producers clearly knew ahead of time the show wasn't going anywhere so the story line moves very fast in seasons 2 and 3. A lot of the base ideas for episodes were very spot on in terms of what happens in the Middle East with violence, politics, etc but they didn't have the time or resources to properly execute them. If Tyrant was made and premiered 10 years from now with better producers (not being cancelled before the last season aired would help) this show could have done a lot better

This season is TERRIBLE. I watch and then am mad at myself for not doing laundry instead.

The series finale of Tyrant was a total copout for the fans. The producers dropped the show in the middle of a war intended to kill Emma's murderer, Daliyah in jail getting weaker from her hunger strike, Sammy critically ill in hospital, no resolution as to which woman ends up with Barry, and Leila sworn in as "president" although Barry is still in power. Thx for no closure FX. You couldn't even bother with a 20 minute extension to wrap it up. There was some talk that this was done to open the door to some other producer like Netflix to pick it up, weak. I suggest as punishment, the producers be assigned to 10 years running "Keeping up with the Kardashians", or some other shallow crap.

This season was full of twists, we lost more than a few of the main characters, but I really love the show! I look forward to more. I heard it's supposed to be cancelled after the 3rd season, but I truly hope not!

Is anyone buying this sudden transformation from Khalil to Jamal 2.0?

The lead who was a moralistic champion of human rights is now the tyrant, while his sister in law who was a power hungry murderer is now the champion of poetry and peace because they believe you are stupid enough to accept that. Why did I ever watch this LOL!

They killed his daughter and he continues to act like a complete wus. Screw this show. I'm out.

not sure why this show is on tv , bad acting and no story lines

Great TV with lots of parallels to America's responses to Islam. Good characters and great performances. Critics are insane.