Ultraviolet: Season 1
(2018)
You might also like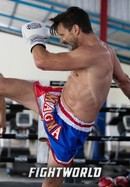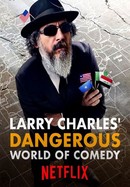 Larry Charles' Dangerous World of Comedy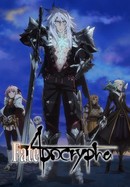 Rate And Review
Ultraviolet: Season 1 Photos
Audience Reviews for Ultraviolet: Season 1
I love the serie! It's so different and original from a policial one.

Especially love the episode on 6 on season 2 the English actor is amazing!!

Great show love the characters and the cases and I am even picking up some Polish. Ola can be maddening at times but is a strong female lead and that is what makes her so interesting. I'm into Season 2 hope it makes it to Season 3!

I Love this show and hope that there will be a second season!!!

Fresh new crime series drama. Love the main characters and even though it is all in subtitles it is worth the time. I highly recommend it!

Ultraviolet is both thrilling and entertaining. I hope there is a season 2!

Interesting storylines, great lead character. Better be a season 2!

I just found this show and I love it. I like that the crimes are a little bit different from your "mainstream" crime dramas. The way that the lead uses the UV group to help her solve crimes and the way they have chosen to show it on the screen is creative and fun. The male lead could be a little more fleshed out. I like the character but he sometimes comes off as being a little flat. All in all, a good show and I look forward to seeing each episode.

High quality series with interesting plots and some humour.

Something better than the crap coming from America!!! Just have to get them Poles to speak a little slower!