Unsolved Mysteries: Volume 2
(2020)
You might also like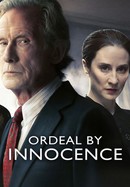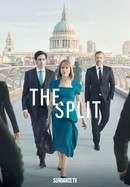 Four Weddings and a Funeral
Rate And Review
Unsolved Mysteries: Volume 2 Photos
News & Interviews for Unsolved Mysteries: Volume 2
Audience Reviews for Unsolved Mysteries: Volume 2
Some interesting mysteries, but why oh why is the pacing of the show so horribly slow? It just drags on and on, focusing more on trying to create an atmosphere than actually giving information. During several episodes I just went on an internet search to read about the story and found out more about the mystery then by watching the whole episode. I guess you need to fill that 50 minutes of mystery somehow...

The 2nd volume is not as good as the first.

I really liked this new series. Wasn't a big fan of the old one, but this reboot is quite well done. Looking at some of the other reviews, I'd venture to guess that most of the poor reviews are primarily by people who are a little sore that Robert Stack isn't narrating.

Another, albeit shorter selection of not yet resolved crimes and occurrences gives both victims and their families/friends equal room as well as the investigators,but also includes some cases of supernatural phenomenons.

The greatest Netflix season ever!!!!!!!!!!!!!!!!!!!!!!!!!!!!!!!!!!!!!!!!!!!!!!!!!!!!!!!

Incredible series and you enter the story.

Hastily produced and uninspired, a disappointing continuation of a stellar first season.

Not as thrilling as the first volume. Episodes weren't as long and lacked a bit.

A melhor serie documentário de investigação

Bad! I mean a mother "loses sight" of a 19 month old child and tries to blame other kids playing in the same park. Who loses sight of a toddler? Ridiculous! This is a mystery? Then in another episode, a guy is asking strangers for rides from one place to another. Gets one group to drive him to a parking garage so he can pick up his own car, but the guy goes to the wrong parking garage. He loses his phone, is limping around, and is obviously lost, yet continues roaming the streets. He ends up beaten to death and thrown into a dumpster. Because he had worked in Washington DC, this is a mystery? Bad!