Veronica Mars: Season 3
(2006 - 2007)
You might also like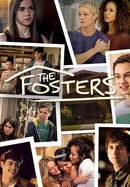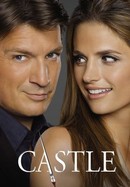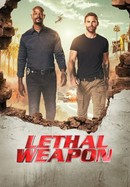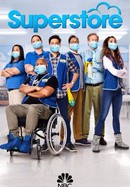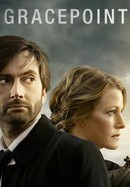 Rate And Review
Veronica Mars: Season 3 Photos
News & Interviews for Veronica Mars: Season 3
Audience Reviews for Veronica Mars: Season 3
Love the show but hate Veronica Mars so much it's crazy. She just does whatever she wants and manipulates entire universe all the time and gets away with everything like some sort of Marvel superhero. It does not make any sense. Also, she's only like, 17? The lead is so hateful, not charming at all however the show is witty and full of mysteries and I like that.

We started watching in 2020 and got hooked on it. What starts at a show for a younger crowd becomes very intense and exciting after just a few episodes. The relationships portrayed are well done, especially the nearly destructive love for Logan. Season 4 was a real treat and we hope that Hulu considers a season 5. The fanbase is growing even after 16 years.

Season 3, though it is still great, is not as good as the two previous season. Thankfully the movie and season 4 makes up for this less than awesome season.

BEST SERIES EVER.Months later I'm still gutted about the ending of season 4. BRING HIM BACK!!! the creator says that we would stop watching if the show was based on romance and wants to focus on the crime solving. DONT THEY KNOW THE MAIN ATTRACTION TO THE SHOW IS VERONICAS ANS LOGANS LOVE STORY?? PLEASE UNDO THIS. we won't even be mad if he just magically walks back into the house. Just please bring him back or a lot of fans aren't going to watch anymore.

Starting off this season I was not sure how I felt about Veronica and Logan's relationship; however, by the end it got me sobbing. The antagonist this season was quite unsuspecting and I wasn't only shocked but a bit disappointed in myself for dismissing them as innocent. I could not think of a better mystery to end the show, but maybe a happy ending for Veronica is too much to ask?

Kristen Bell returns for the 3rd and final season of the super sleuth investigator Veronica is off to college hoping to start anew Logan and Veronica have gotten back together, Wallace and Mack follow, her father Keith is handling a case of his own and on top of that there's a rapist on campus shaving girls' heads that Veronica is pressured to solve along with the murder of a university staff member First she has to circle around thieves, plagiarizing, animal rights activists, hookers, murdered coaches etc Plus a new college buddy named Piz has a big interest in her, maybe romantically which could change things for her and Logan A girl named Parker becomes her friend too under the most unusual of circumstances Weevil is having employment problems as well Logan even finds out something his father has been keeping from him Sadly we lose a fun supporting character amidst all this secrecy this season actually gets back to the spirit of Season 1 with all the fun cases to solve and the surprising throwbacks the finale seems like it's a big finish but it will leave a lot of fans unsatisfied since it feels not properly wrapped up, it's a shame the show ended when it did considering it could have covered so much more ground 3 seasons done and so many ups and downs for Veronica have left her a changed person so what's next? another season or possibly a Hollywood production? time will tell.... glad to say I enjoyed Kristen Bell for the entire program's run

Okay better late than never, but I had to post this review. Veronica Mars is an excellent TV Series, and of course I'm soon to put up the review on the Veronica Mars movie too. Veronica Mar TV-Series has all of the key elements to be a great show, and that it did become. The show has a constant growing cast which truly for the most part fit the bill of the show and they tend to fill the character they portray well too. The story starting out with it's point of origin continued through most all of the series while each episode was bringing to light even more investigations for Veronica and her father to take care. What I liked most about the show is how it always kept true to each instance. In each episode we found out more on some cases as they progressed as well as it would calmly bring in a new one which always kept things interesting. I've became quite the fan of this series and have added it to my physical collection of movies.

witty banter from believable characters dealing with real-world issues and dilemmas encapsulated in a high school microcosm. My only disappointment was that the ending is so open - but life is full of unfinished business, so it was probably the right approach.

Veronica Mars struggles in its third season as it attempts to adjust to a new network and a post-high school setting. This season Veronica is off to Hearst College, where she's drawn back into her detective ways when her friend's roommate becomes the victim of a serial rapist. Unfortunately, the change in setting is accompanied by some major cast changes, and the new cast just isn't as good. This shakeup also effects the character dynamics, and not for the better. Still, the show continues to deliver smart and compelling mysteries of the week and multi-episode arcs. And, several notable guest stars, including Dan Castellaneta, Laura San Giacomo, and Paul Rudd, make appearances. Though it's entertaining and fun, Season 3 of Veronica Mars is uneven and lacks the clarity of vision that the previous seasons had.

I love this show, love this season. Love it all!