Where to watch
Buy
Subscription
Buy
Buy
You might also like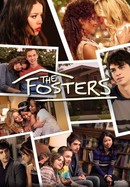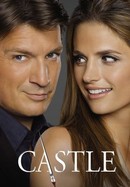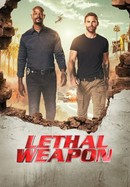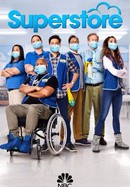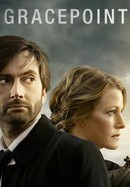 Rate And Review
Veronica Mars: Season 4 Videos
Veronica Mars: Season 4 Photos
News & Interviews for Veronica Mars
Audience Reviews for Veronica Mars: Season 4
Nothing less than brilliant. Excellent story line, excellent writing, directing and acting. I'm shocked that they canceled the series after season 3 for lack of audience. Seriously with all the low quality production that's on TV, they didn't get enough people to watch this funny and exhilarating joy of a series ?

Loved this show. I was truly disappointed when it was a victim on the writers strike. It was absolutely brilliant. I appreciated how original the plots and carry overs were. It was a great show, great, well cast actors. Exciting plots and storylines. I can't believe that this show was cancelled and 1 Tree Hill was renewed. It's just mind boggling. Kristin Bell is an amazing actress, one of the best.

Enjoyed it. Great to see this group back together. I found it somewhat cheesey at times, but self aware of it. Every time I was ready to say "this sucks" they turned it around creatively. The writing is refreshing compared to a lot of other stuff out there today. It manages to keep the same vibe as the original, which is an accomplishment imo.

SPOILER SPOILER SPOILER SPOILER SPOILER If you are still reading this and haven't seen the season, off with you now! ______________________________________________________________________ First of all, Rotten Tomatoes, you need to delete the headline "Marshmallows, Rejoice!" because most devoted Marshmallows absolutely hate this fiasco of a finale to Season 4. I would have given the season 4 stars if the ending hadn't been so horrendously, ridiculously tragic. Killing me is much more than just a bad call. t was a disaster. Blowing me up blew up the whole series. I could bash this bad bet ad nauseam, but I would rather offer constructive criticism. Rob, Kristen, Hulu--it is not too late to fix this. There is an obvious alternative ending and beginning here. Rob, you think it's "too cruel," but it is way way less cruel than leaving me in a million pieces. All of you know that you can put me together again. Do it. It's hands down the next best thing. Please don't let the entire series end this sad, sad way. Revive me utterly and completely alive for a Season 5. Then send me away if you must. But rescuing me is by far the best and only way for Veronica Mars to survive. If you do, it will be epic. --Logan Echolls

Loved everything but that terrible, unnecessary ending!

Veronica and Logan's story was such a rollercoaster from day one but it kept us coming for more. Thats why I loved it so much. But my question is why make another season over 10 years later just to rip whats really good about this storyline? You have destroy something so well written and acted for a STUPID ending!!! Rob Thomas you definitely made a HUGE mistake! Well done! End of season 4 was pure garbage! Rob Thomas you made a HUGE mistake!!!

4th season goes completely crude with language which ruined it for me and ending was horrible. Felt like I wasted 2 weeks watching this series. However, Enjoyed the first 3 seasons while it lasted. Also hard for me when actors change their face. Bell is an amazing actress but couldn't adjust to the new look.

The mystery was the weakest of all seasons and movie. I really loved the movie watching this new season it felt off it didn't feel like Neptune. The way it was shoot it made it really bright and the characters had the names of the old show but felt like a different show. After finding out the mystery it becomes unwatchable. None of it made sense and thr cartel story line was so bad. IN what world do cartel members get a happy ending?? Veronica stopped being a marshmallow and became her mother like people have mentioned. I still cannot belive people thought this was good. The interviews by Rob Thomas only Kadence it worse and i have lost respect for him. Its 2020 women can have a career, be in a loving relationship, and still be a badass. Also the whole belittling of an abuse victim for going to therapy made me mad . I hope it never comes back Hulu please do better. RT do better.

The mystery was boring and episodes didn't flow well together. Too many storylines and unimportant new characters. I used to love this show so much but it was ruined. I do not want anymore seasons it's a shame because they had a unique story and threw it all away to become like every show. Season 4 is a poorly written knockoff of this new show I love called Stumptown. It just came back to be cancelled again. The worst was Veronica not solving anything and becoming her mother. I can't root for her anymore all the white feminism it's 2020 male writers need to do better.

I know a lot of people hated this season but I really liked it. I was heartbroken at the end and was in shock. I was angry at first but then I thought about the reason why the writers did what they did. The heartbreak and the empty feeling I felt after watching was the emotions they were going for. Even though these are fictional characters, the fact that I hurt and many others hurt so deeply is a sign of great storytelling because your feeling what the main character is feeling in that moment. The anger felt is also shared with the main character. Overall, I hope their is another season.
See Details