You might also like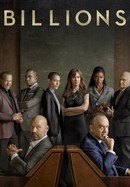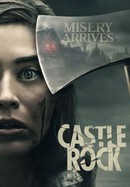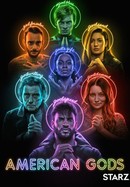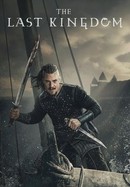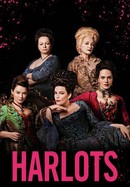 Rate And Review
News & Interviews for Vinyl: Season 1
Audience Reviews for Vinyl: Season 1
These are amazing series if you love the atmosphere and style of the 70s. Great complicated characters, intriguing plot and, again - splendid atmosphere. Relationships between characters are elaborate and pleasant to watch. And all that things are happening in the context of music industry and main character's personal crisis. Soundtracks are picked carefully and give a lot to many moments. Performance is great. Must watch!

This was just disappointed

I don't know what series all these Scorsese and Mick Jagger fan-boys were watching, but I turned it off after the first ½ hour of the pilot. Not knowing anything about this show, simply watched to be entertained or learn something. I was neither. I was bored to tears. In fact, the only reason I stuck with it so long was to see what they would do with Olivia Wilde. What did they do with her? A record executive's wife who takes care of two kids. No thank you. For those of you who didn't know that the music business in the 70's was full of illegal drugs, bribes & kickbacks and sleazy underhanded people, then you might find this interesting. But for the rest of the world, I'm left scratching my head, wondering what ever happened to telling a story? Everything was cliches. The most intriguing shot in the entire ½ hour was a close-up of a Zippo lighter igniting. Yeah, that's how lame this pilot was. So where did all the money go? $100 million for a season? It definitely didn't go to the screenwriters. My guess is it went to the all the sleazy record executives who own all the rights to all the original music that they used. Talk about irony.

This is an incredible show that was poorly marketed. It is a drama set in one of the side businesses of organized crime. This is Goodfellas in Trumplandia. It should never have been left behind.

I loved the first season. Too bad they cancelled the 2nd one

Brilliant in every way. THE ENTIRE CAST IS OFF THE CHARTS. BOBBY CANNAVALE PUT HIS HEART AND SOUL AND CONSIDERABLE TALENT INTO THIS ROLE. EVERYONE DID. IT'S FULL IMMERSION IN THE NEVER TO BE REPEATED NYC OF THE '70S, AN INSIDE LOOK AT THE RECORD INDUSTRY. LIFE LIVED FULL OUT, PROFANE AND SACRED, ALL BUILT AROUND ART AND MUSIC (OKAY, AND MONEY). LUSCIOUS, IMAGINATIVE CINEMATOGRAPHY, GREAT STORY AND SCRIPT, STRONG SMART WOMEN. NOTHING IS HALFWAY. TOTALLY ENGAGING, TAKES YOU PLACES, A TREASURE. STAY WITH IT AND YOU'LL SEE. CAN'T BELIEVED IT WASN'T PICKED UP FOR MORE SEASONS, BUT THIS SEASON STANDS ALONE AS A COMPLETE PRODUCTION. IN VINYL WORLD (UNLIKE WALL STREET) ALL THE CRAZINESS, AS HIDEOUS AS IT MAY BE AT TIMES, ADDS UP TO THOSE POTENT, MAKE-LIFE-WORTH-LIVING MOMENTS OF MUSIC IN OUR LIVES. I HAVEN'T SEEN ANYTHING THIS FULL OF VITALITY IN A LONG, LONG TIME.

Created by Martin Scorsese and Mick Jagger, Vinyl is an HBO period drama about the music industry of the 1970s. Season 1 follows record company executive Richie Finestra who backs out of a sale at the last minute and decides to retool and launch a new label dedicated to new and edgy bands. Starring Bobby Cannavale, Ray Romano, Olivia Wilde, and Juno Temple, the show has an incredible cast. It also features a pretty good soundtrack. And as one would expect, there's a lot of interesting commentary about the music industry, and a number of real-life musicians are worked into the plot; including Elvis Presley, Alice Cooper, David Bowie, and John Lennon. However, the episodes can be a little hard to follow, with all the different character subplots. And the sex, curse language, and flagrant drug use are extremely gratuitous and end up making a lot of the characters dislikable. Unfortunately, in spite of the tremendously creative talent on and off the screen, Vinyl proved to be too much of a mess and was cancelled after one season.

I want to love it but it doesn't always grab you. Some good music references throughout

Vinyl most likely would have been MUCH better off as a movie over a TV series. It was an exciting whirlwind of music and fashion in the 70's that didn't always make the mark but damn near tried to. Bobby Cannavale carries this show with the slick yet addicted Richie Finestra, newcomer James Jagger as the foul mouthed Kip, lead singer of The Nasty Bits, is a star. Juno Temples' Jamie acknowledges the continuous issue of gender equality in the work place, of women trying to get ahead in a strictly boy's club. The way the show ended sufficed as a series finale despite that it was picked up for a second season then cancelled, like Hindsight.

You just cannot get a Scorsese product that isn't overlong and over-violent. Even the relatively good idea of focusing on the music industry of the early 70s is dragged down by a sub-plot involving gangsters, homicide and gratuitous violence. The plot itself was not that original to start with. Let's say it was very much inspired by Mad Men, with a couple in trouble (think Don and Betty Draper in 70s clothes) and an office environment, with a bunch of characters who could be the 70s version of Joan Holloway (Andrea Zito), Peggy Olson (Jamie Vine) and Pete Cambell (Clark Morelle). Unfortunately, following the record industry on a daily basis does not seem that much more interesting than advertising, despite the brush with rock stars. Having nowhere to go with the main plot, we are served plenty of mini-concerts and meetings with stars such as Lou Reed, the New York Dolls, David Bowie, etc... Since the multitude of musical encounters is not enough to fill the time, we get a nice homicide into the mix, together with use and abuse of cocaine and dumb policemen. Finally, the cast is not good. Cannavale as Richie Finestra is making a lot of noise every time he snorts cocaine, while everybody else can do that in silence. His character is obnoxious, Scorsese-style (egotistic macho-man) His screen wife, Olivia Wilde, is mainly useless except for nude scenes. Suburban housewives don't have much to say, even if they were Warhol's models. The young cast was probably selected thanks to nepotistic criteria, being the children of Dennis Quaid, Mick Jagger and Julien Temple. This does not make them good actors, Mr. Jagger's son being the worst of the bunch. However, the soundtrack is definitely good and that is why I give it a 3.... I am still disappointed, though, because music-wise the 70s were a great time and all we get to chronicle the times is this mess....