Voltron: Legendary Defender: Season 8
(2018)
You might also like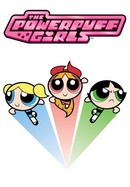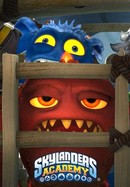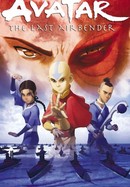 Avatar: The Last Airbender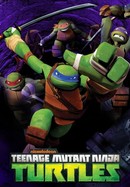 Teenage Mutant Ninja Turtles
Rate And Review
Voltron: Legendary Defender: Season 8 Videos
Voltron: Legendary Defender: Season 8 Photos
News & Interviews for Voltron: Legendary Defender: Season 8
Audience Reviews for Voltron: Legendary Defender: Season 8
This ending is a travesty to the show. The characters seem to be different than the ones that have grown since season one. Relationships are crammed into the final story line as a "oh, we better do this to please the fans" only to annoy the fans. Lazy writing and trying to fix the issues they crested in season 7 caused a messed up and poorly edited finale. Apparently even thw actors were not happy with this, and appears that the story was changed after all the voice work was done SPOILERS We have seen these characters grow since season one, lance from a cocky big head who hides behind behind snide remark about how great a pilot he is or how a hit with the women he is, to a confident, team player willing to sacrifice himself for the team, turn into a timid boyfriend who seems to be depressed the who season. Shirt is now the commander of the new base ship, the Atlas, and seems to be growing further and further away from the paladins someone who was always a father figure to the team, especially Keith, now barely speaks to them apart from in mission briefings. Aloura, the devastated princess who fought her way back up after finding out all she ever knew was gone, her planet, her people, yet still keeps the final mission of peace at the forefront of everything she does actually tortures Zarcon for information (BTW, this zarcon is the trapped soul of Zarcon held caprice is Honouvas kind, and appears to be more reminiscent of Zarcon pre quintessence field and being infected with the gark entity) Hunk and Pidge are pretty much left alone, but their character arcs were spreet small, Pidges arc was mainly finding her family, however she did realise that not everything js tech, and did have an arc where she learnt to appreciate nature. Hunk gets a little bit short changed at the end, a mechanic at thw beginibg, he ends up with a food empire... Anyway, this is a poorly edited season, thw main villain is in jt for only a few episodes, and a lit I'd figured out in these episodes. Nearing in mind that this season is 13 episodes long, about 50% of this season seems like filling, and the last half of the final episode is filler as well... alloura sacrifices herself to fix Honervas destruction of all the realities. The final is showing the aftermath, already already the galra homework are restored, however the lions then leave on another journey with a backdrop of allura behind them. However, this season was changed for whatever reason. Apparently the VA of Lotor was jot happy, as apparently lotos had a redemption arc, and he was supposed to help save the realities as well. A at the begining of Voltron, the VA of alloura had a sequel series planned, well not anymore, and a lot of actors were not happy with how this ended. Oh Dreamworks, when will you learn not to screw up franchises that you have crafted so well? Every season on rotten tomatoes has a decent fan rating, and season 8 has less that 10% surely the writers and the execs can see that they messed up?

One of the best serie of all time🤩!! To the beginning to the End, the serie was worth it to watch, the conclusion is perfect and very touching . A good reboot and sucessor of the original tv show. Voltron forever✌👏👏👏

Ruined an entire series with the last season. I adored Voltron up until this season. The story and characters were engaging and relatable and it was destroyed this season. The poor writing and queerbaiting of this season completely tarnishes this beloved series. I genuinely would rather have no final season and a cliffhanger that what we actually received.

Voltron season 8 failed its fans in an unforgivable way. The animation is amazing, it has characters I've learned to love throughout the series, but the writing itself... It's just so confusing, full of deus ex machina, and it didn't give characters appropriate closure. I used to love Voltron, but now, every time I think about it, I have a bitter feeling of deep disappointment and potential loss.

Loved the entire series. One of the better ones around right now. Great style and action scenes. Few minor niggles but well worth the watch.

Great job...especially doing 78 episodes in a row and still maintaining the quality!

Legend of Korra haters would love to hate the final season of Voltron. I love Avatar and Korra! Don't judge me!

It was a sad, hopeful, funny, wonderful piece of work. It taught us the importance of heroism and sacrifice. I liked how you cared about the female character. (SF Robot Combat In an Animation for Boys) I'm sorry to hear that you're getting more harsh reviews than other works. Children should be able to accept grief and grow up.

Crackshippers like Abigail ruined the fandom with their obsession over annoying straight dude... his name is Lewis or something like that on L. Showrunners ruined the show with their ignorance and poor attempt to cater to crackshippers who harassed other people all the time... including showrunners. The star for animators and voice actors, I feel very sorry their work was crashed by this shitshow called '8 season'.

Unfortunately, the last season kinda betrayed fan expectations in trying to be original.. no voltron fan would be recommending watching the least season..