Warrior Nun: Season 1
(2020)
You might also like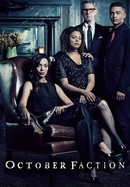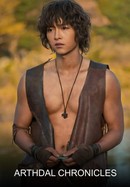 Rate And Review
Warrior Nun: Season 1 Photos
News & Interviews for Warrior Nun: Season 1
Audience Reviews for Warrior Nun: Season 1
Disappointing show. Halo is a deux ex machina. Show plays it safe on all fronts. Watch The Witcher instead. Only thing good was Shotgun Mary. I'd watch a show starring that character.

Something different, i think that is why I enjoyed watching this show.

"Warrior Nun" sounds like a bad joke and is. Awful plot, script and acting. Of course everyone in Spain speaks English. Everyone knows that right? Uhhh....okayyyy yeah sure. This show is silly and a prime example that television is a sad state of affairs these days. I can't believe it attempts to take itself seriously and is full of obvious drives towards emotional highlights but it doesn't work. Is this show for young people? What am I missing? I'm not sure. I had good taste back in my 20's I think.

It drags on, gets boring. Netflix spinning out the story

Boring. Upon reading the plot summary this show sounded really interesting. However, there is almost nothing interesting or exciting that happens in this show, at least not for the first 5-6 episodes. It is painfully BORING and I'm baffled as to why it was even renewed for a second season.

Extremely boring to watch. The titular nun is anything but a warrior. Extremely poor implementation of what could have been a great plot and story.

Loved the characters' growth, and the slowly escalating pace. The last episode was simply epic! It is so difficult to find badarse and credible female characters without making the show unatural. I felt this TV show succeded in this aspect.

Woo. Great scenery, decors, costumes. Acting and casting are perfect. Fights and action scenes excellent. A little gem in the Netflix universe, not to be missed.

I thought this show was great! Still plenty of room for improvement by filling in plot holes and character development but I liked that it didn't feel rushed. Acting, fight choreography and CGI were very well done.

Very fun show to watch, with some brilliant action, I hope season 2 fleshes out some of the side characters though. Definitely worth watching.