Wayward Pines: Season 2
(2016)
Where to watch
Buy from $1.99
Subscription
Buy from $2.99
Buy from $1.99
You might also like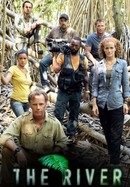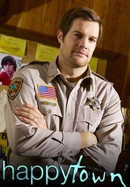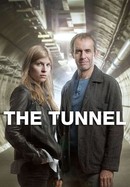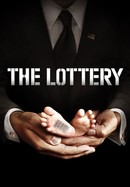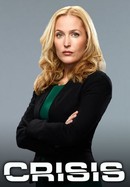 Rate And Review
Wayward Pines: Season 2 Photos
News & Interviews for Wayward Pines: Season 2
Audience Reviews for Wayward Pines: Season 2
First season pretty good. 2 season so bad, really really bad. Bad actors, bad trama. Horrible

I watched it on hulu and one of my favorite shows. Im just like most people I do hulu or netflix and binge watch.Imagine my horror to find another amazing show ended only on 2 seasons 😥.I really wish they would take in consideration hulu and netflix people binge watching before they decide to get rid of a show. NOONE watches cable any more.

Complete departure from the books. Terribly written and ridiculous plot. Total let down from season 1.

very good, give us season 3 & 4!

Good god Season 2 is a hot mess. I feel like Season 2 was being made up as they went along and almost every unfinished plot line from Season 1 was forgotten about. To make matters worse, the "ending" of season 2 was there to leave an opening for a 3rd season, but it made no sense in the context of the show. HOnestly, the magic of season 1 was lost to a muddled, confused, and down right silly storyline in season 2.

Sad to see that it was canceled. This show was unique and very entertaining.

I really enjoyed Seasons 1 and 2 of Wayward Pines and am hopefully awaiting Season 3. The drama and suspense was so exciting that I found myself gripping the arms of my chair as the abbies stormed the breach in the wall and urging the characters to go faster as they ran down the tunnel corridor toward the elevator. There aren't many shows on TV that allow you to enjoy disliking the bad guys just as much as you love the good guys. I Vote, BRING ON SEASON 3 OF WAYWARD PINES! Please don't leave us hanging.

The series started so strong, I couldn't stop watching, but the end of S1 and S2 just ... disappointed me. The story didn't turn out to be what I thought it would - obviously I didn't read the novels.

Even though the show kind of evolved from the original first season mistery and psychological thriller, and turned into survival story, I find it extremely pleasureable to watch and can't wait to get my hands on the next season. It is really a piece of art and I would recommend everyone to watch it, you certainly want regret it.

disappointed with the direction of season 2, and i think its partially to do with killing off matt dillon's character. now the cats out of the bag its become a stock standard '' keep em out, keep us alive'' type show which is too blah for me personally.