Wicked City: Season 1
(2015)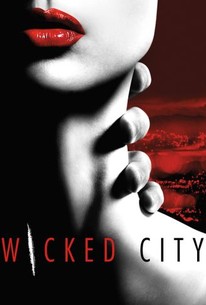 Rate And Review
Wicked City: Season 1 Photos
Tv Season Info
A 1982 murder case on the Sunset Strip is at the center of the first season of this anthology crime series. Hidden in the periphery of the sex, drugs, and rock 'n' roll that is characteristic of the time, serial killer Kent Grainger (Ed Westwick) is able to walk around unnoticed. When his potential victim Betty Beaumontaine (Erika Christensen) proves to be as psychopathic as he is, they become lovers and partners in crime. Tasked with finding and stopping those responsible, detectives Jack Roth (Jeremy Sisto) and Paco Contreras (Gabriel Luna) must form alliances with reporters, party-goers and drug dealers to unravel the web of Kent and Betty—a modern-day Bonnie and Clyde. Also stars Taissa Farmiga, Evan Ross and Karolina Wydra.
News & Interviews for Wicked City: Season 1
Audience Reviews for Wicked City: Season 1
Reminiscent of the 80s but the ridiculous storyline and uninteresting characters made this banal series all the worse than it could have been.

I loved the show and the performance of Ed Westwick.

I absolutely loved it. I fell in love with Kent. So very disappointed it was cancelled. Loved Dexter too but in a way loved Kent more.

i loved it! I thought it was totally gripping and was incredibly disappointed to find out there will be no more wicked city, such a shame!

This show has blown me away. I'm really intrigued and waiting for more. I love Ed Westwick in this role. He is sexy and creepy and I can't wait to hear more about his past.

I enjoyed this show. Maybe because I was there in the 80's! I know most people don't give credence to old people and the optimal age group for critics is 20 to 39 but I loved how it captured the feel of the times. Of course the music is great. The cops seem kind of dull, but keep in mind they did not have all the aids to law enforcement we have today. No computers, cell phones, trackers or DNA analysis. Give this show some credit if only for the detectives use of brain power only.

Had it set in my DVR for the season but after first episode have removed it. Lame.

Well that was totally disappointing. The concept had such potential but as usual writing and execution was the let down. The second episode wasn't much better. I'm done.

Great music, good acting, okay storyline...

Every one of these actors I like and their performances seem very good. I like police procedurals too. There is just no way to get around the fact that the writing is just horrible matched only by the horror of how it was filmed and put together. Why can't someone put Ed Westwick (or any of these actors) on The Walking Dead or True Detectives or American Horror Story? If that's not possible, anything Masterpiece would work. What a waste and also, the 80s? Who liked the 80s?