Workin' Moms: Season 5
(2021)
Where to watch
Subscription
You might also like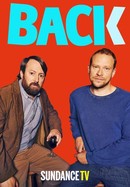 Rate And Review
Workin' Moms: Season 5 Photos
Audience Reviews for Workin' Moms: Season 5
I enjoyed previous seasons quite a lot. This one, however, was tedious and hard to watch. I wish I could erase this from my memory.

Season 5 felt like they lost their writer from the previous seasons so hired a newb. Why did it feel like they just threw it together? Every scene was so forceful in their aim to be progressive it was unrealistic, and really not even that funny. I enjoyed previous seasons, this one just dropped the ball.

I haven't finished watching season 5 and I'm not sure I will… I really enjoyed previous seasons. The cringey scenarios, real life dramas, and character development produced a genuinely funny and likeable show, despite some questionable decisions made. However this latest season has surpassed cringey and is downright uncomfortable. Characters are no longer funny, just mean and making horrible decisions. Really disappointed by this - if I get bored enough I may keep watching, in the hopes that it'll improve and give me some of the joy that seasons 1-4 did!

The humor is season five of Workin' Moms was on point, I genuinely laughed the whole way through, and there were some nice resolutions to stories. I particularly liked Frankie and Rhoda, and the later parts with Anne and Lionel. Unfortunately, though, the season was very painful to watch. Many of the plots are built on clichéd sitcom tropes about lying and manipulation that anyone who grew up on television should be yelling at the screen. These are the characters I love and am invested in from previous seasons, their acting is great and they feel genuine, but the situations they end up and put themselves in feel contrived and unreal. Still love the show, and hoping for more Workin' Moms in the future.

Loved season 5, binged it all in a day! This show never misses on comedy and a great plot to follow. Ended on some cliff hangers so can't wait for season 6!!