You, Me and the Apocalypse: Season 1
(2015)
You might also like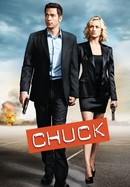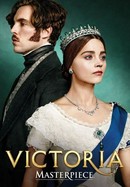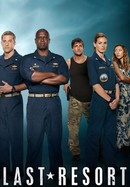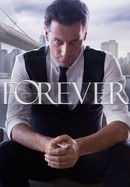 Rate And Review
You, Me and the Apocalypse: Season 1 Photos
News & Interviews for You, Me and the Apocalypse: Season 1
Audience Reviews for You, Me and the Apocalypse: Season 1
Style- So, YMA has a pretty distinctive style in the way that it's tragic yet funny, self contained yet epic and british comedy-y yet american action movie and it balances all of these things perfectly. Like, it's pretty impressive how i was feeling devastated when an insane woman got crushed by a pile of bricks while shouting about how her son is the massiya (oh, also, spoilers i guess). But seriously, this show's style is all about juxtaposition and balance of these juxtapositions. It's bright and colorful like with the giraffe but also bleak and depressing with the whole doofus thing and all the death (spoilers to come on this area as well.) also, no matter how unique this show is it also feels like the perfect blend of a couple of other shows that have the same sort of vibe. Good Omens, came after YMA but they feel directly influenced by each other in their unapologetic looks at religion, their witty script and short run time plus lodes of other similarities and The Wrong Man's which came out close to YMA so probably did directly influence it in the way Mattew Baynton's performance translates, the violent crime elements and the style of well put out mix-ups that may or may not be resolved in the end. Not a basic style and not one we see a lot well carried out throughout it's short runtime and probably wouldn't have been possible in a second season considering how the show sets up its non-existent second season. Comedy and wit- Though this show doesn't mix up comedy and wit it finds a way to blend them so that every line is simultaneously laughable and clever, like in Jude. This also shines through in how fun it is to watch Ariel despite how terrifying he is. Everything, from the lines to the plot points to the storylines are clever and well thought out which makes the dialogue more fun and therefore funny to watch. Not only is everything characters like Dave, say or do fun to watch but it makes everything characters like Jude, Ariel or Hawkwind distinctive. Having said that, all of the comedy comes from this show's characters, making it feel like the jokes were created for them and not randomly made up for the sake of the style by a roomful of writers. I suppose this is another reason it reminds me of Wrong Man's and Good Omens: these shows weren't written by a roomful of people with different, random and sometimes meaningless connections to the characters, they were made by one or two writers who knew where this character was coming from and what they were thinking. This alone makes the characters much more fun to watch for just being them. Character indulgence but not too much- Adding onto my point about having a great time watching and writing the characters it is easy to get lost in how fun it is to live in this world but YMA dodges this trap significantly and uses it's funniest characters for sources of real empathy/apathy for the show. I think Sherlock is an example of how you might get lost in this, not with Sherlock but with Moriarty. If you think about it Moriarty doesn't get any moments to be anything more than an extremely charismatic, violent, villain which of course makes him a very attractive person but not a very good character. Jude and Ariel have real moments for pain and to be raw, disgusting humans (not that Jude is in any way a villain he's just a sarcastic morally grey priest). Talking about characters: each one is perfectly distinct and wonderfully written. Not one can you say is similar in other's except in looks but that's kinda the point. And them being so distinct is also the point, this show, at its core is about how different people experience the worst loss: An impending apocalypse. Relationships (love)- Remember, just a second ago when i said this shows themes work because how significantly different the characters are? Well it's the same as with this show's theme of love because each character has a usually romantic but sometimes parental connection with one of the others and you're just gonna have to trust me that this applies to all of them (cos it does). And each of these relationships are explored complicatedly differently and wonderfully, in fulfilling, full arched, beautiful and tragic ways. Let's take Jude and Celine as an example. Their relationship slowly blossoms as the show goes on and as they try to come to terms with it they grapple with Religious honesty as well as self honesty especially in Judes part. Their relationship is supposed to end with Jude committing suicide and Celine having their baby but because of the God that kept them apart for so long their relationship can continue. (side note, Jude's death is so well done, i was in tears at the end of that episode) Whether it's romantic or otherwise this show has something bright and tragic to say about love and hate and the way you can change this throughout the thoroughly different arcs of all the different people. Religious honesty- Just like Good Omens, this show has a completely unapologetic look at Religion without being anti or pro christianity. It tells us the importance of faith and the importance of self-faith and is all summed up pretty well by Judes line- 'Do You Have Doubts?'-'Yes'-'Good, there is no faith without doubt' AND 'Do you have any idea how god hurt me?'- 'Not god, the church, the church is just people, not god'. This show doesn't just research religion for thematic purpose though, it does it for story relevance as well in the way that the show has a slight supernatural element in many moments and how it deals with the stark contrast between good and evil (Jamie and Ariel). To give an example related to both of these topics let me quickly tell you Jamie and Ariel are somewhat explicitly made out to the Christ and Anti-christ respectively (though wit not respect to Ariel you thieving son of a-) while maintaining a supernatural element through how Ariel thinks he's talking to satan and how Jamie parts the Themes in the finale. Story significance- Though this doesn't really make this look very original, I wanted to take a second to just say how well constructed this show's story is and how masterfully everything is connected and comes together not just in the end but also how everyone co-decided during the show. It also seems like it's easy to build tension on a show that has a literal timer but really you probably can't imagine having to get all the characters (of which there are about 25 main ones) by a certain point so that you can have an emotional bit that spans all of them by a certain time. And holy shit does this show raise tension and do it in such a way that makes it feel all the better when the literal ending is to the song Happy Together (another stark juxtaposition). The story is just great okay. No more. The lack of villains- An interesting thing about how many characters there are in such a huge cast is how there is a bad person (cough Ariel) but not an overall villain. The villain is time, or the comet, however you prefer but basically this show doesn't tell you that everything will be alright if you kill the villain is ultimately it tells you at the start of every episode that they don't save the world, who they save and the bleak situation they end up in and adds to the bleakness by not really giving you someone to blame it for. This makes the show really interesting in the way it presents it's characters especially Scotty who sees himself as the villain after what he did and becomes suicidal (side not Scotty deserved an Emmy for how great he was alone) and Ariel who is totally A villain but is, in the end, just another survivor. There is no person in this who created an apocalypse, it's just time and nature and maybe god. How to write a psychopath- There are many reasons why this show has a great psycho and so i'm going to go pretty quickfire and also compare Ariel to Moriarty in many areas. First, (ignoring the actors) Ariel isn't a cereal murder who likes to put peoples feet in food processors then drink the remains. He is a self declared terrorist with views on why he should be doing what he does that aren't just i love death like it is with moriarty. Next, he's not an attractive person, not Mathew Baynton that is, just Ariel: who behaves to put it plainly disgustingly. Moriarty however behaves charismatically and romantically. Thirdly, Ariel has OCD, it's kinda simple but is kinda a huge plotpoint and a huge part of his character in many ways. It's also realistic for a psycho to have OCD, in fact considering a recent US survey, one in every ten have a strong OCD. Lastly, Ariel is smart and witty and has a handle on the US military for sure but he's not constantly one step ahead or always the smartest guy in the room. This makes him more interesting and more realistic. Not going to compare him to Moriarty in this respect because I get the point of HIS character is how smart he is. Extra quote from Ariel- (to hawkwind) 'I'M NOT A BAD PERSON, YOU JUST MAKE ME DO BAD THINGS.' baring in mind he's got a child at gunpoint in this scene. One ending and lot's of beginnings- Each episode of YMA starts with a small opening set to Johnny Nash's song 'Bright, sunshiney day' which as i've also said before is stark contrast to the dark imagery that depicts a world about to be destroyed. It also starts with a small message from Jamie/Ariel(?) who tells us how he doesn't want to be here or something along those lines and sets up the episode. Basically consistently and persistently telling us how it's going to end and how bleak this ending will be. And yet, this show is so masterfully done that we don't care and that we still hope something will change. And it does, but not the thing you expect: Ariel got into the bunker, not Jamie. THE END, GOODBYE. But seriously, the ending is so epic and this time all to the song Happy Together by the turtles. EVERYTHING is wrapped up in this ending scene and it makes everything worth it. God, i cannot stop thinking about this show and just how every time it comes back to juxtaposition: The hope in such a bleak ending, Ariel and Jamie, survival and life, simplicity and complicated nature of human beings, You, Me and The Apocalypse.

Great show, it's only shame is that second season was cancelled.

Utterly pointless show - ends on a cliffhanger that can never be resolved because they killed the show. DONT WASTE YOUR TIME

Loved this show. Really wish they could make a second season it ended with so many questions.

The summary of the show looked kind or corny but gave it a chance because of the ratings and was definitely surprised. Funny and endearing at times I wholeheartedly recommend it.

What the hell were they thinking by not renewing this show!? I'm outraged!

Witty Comedy about the end of the world, and the possible societal reactions to their knowledge of it.

Nooo!! Why is there not a second season. Like Pushing Daisies, we are left with unfinished business because of the decision of some heartless, soulless production executive. Be a dear, now, and give us some bloody closure!

Not finish the first one. Good ironic tone!

Love, love, love this show. I cannot believe they canceled it.