The Promised Neverland: Season 1
(2019)
Where to watch
Subscription
Subscription
You might also like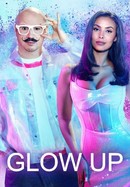 Rate And Review
The Promised Neverland: Season 1 Photos
Audience Reviews for The Promised Neverland: Season 1
Magnificent pacing, great characters, tragedy, suspense, exciting strategy, great music and beautiful animation. It is one of the best anime I've seen and can be watched in less than a day with just 12 episodes. The villain is one of the greatest anime villains I've seen to date.

Season 1 is one of the best anime ever! It's so good! Just don't watch season 2 and read the manga instead.

This is my favorite anime ever!

I love this show! Highly recommended!

One of my favorite anime ever!

A simply sensational first season, with a spectacular execution and plot, with a wonderful progression in the mystery that surrounds the orphanage, psychological tensions that make you almost faint so tense. Simply a masterpiece

Season 1 was amazing, and full of twists and turns. The first season is a must-see, however, season 2 lacks in everything that season 1 had.

Season 1 of the "Promise Neverland" was absolutely phenomenal to watch. A show about a group of children living a fairy tale life in an orphanage, only to discover that their orphanage is actually a farm meant to produce high-quality "meat" for demons. First of all, the show's visuals are absolutely amazing. The show's characters, no matter how big of a role or how small of a role, I found myself to be emotionally invested in. In regard to the story, the show has several horror elements to it that are told in a more untraditional way. The show does not rely on jump scares or gore to terrify us. The horror aspect of the show is in its premise, knowing what awaits these children and how complacent their "caretakers" are in their fate. The pacing of the show allows these characters to properly grow. This allows us, the viewers, to establish an emotional connection to these characters. "Promise Neverland" is a must-see for any lover of anime, this show is also an excellent introductory show for those looking to begin their journey into the world of anime.

One of the best anime seasons I've ever seen. Too bad it was followed by a horrible S2.

"The Promised Neverland" manages to be a generally entertaining coming-of-age series mixing genuine terror and poignancy. The premise features an orphanage led by "Mom", who is benevolent and warm and--yes, maternal. The place is a paradise, apparently surrounded on all sides by green fields and forests, where the children play and interact with each other. Our protagonists are Emma and Norman, high-achieving twelve year-olds who are best friends. Norman is wise and objective, so serene and calculating that we sympathize when another character tells him to "wipe that smug expression off your face." And Emma is loving and uncompromising and headstrong, none of the precautions nor the interest for foresight that Norman has. The story kicks off when a six year-old girl is adopted, and in the process of returning a lost item to her before she leaves, Emma and Norman discover a horrifying secret: the child has been killed, given to a member of a monstrous race of beings who eat humans ("Save the brain!" one of them says at one point). This is a regular arrangement where Mom raises the children and gives them to the ruling class monsters, simply referred to as Demons by the children. The first handful of episodes are the most disturbing; we do not know what Mom is thinking or doing. From Norman and Emma's perspective, she seems omniscient. Is Mom onto their discovery? Is she planning on dispatching them or trading them to demons who will mercilessly devour them? Consider moments where Norman or Emma are walking through the orphanage at night, trying to uncover secrets, and Mom suddenly appears---neither warm or gentle, hints of sadism perhaps. In these scenes her expression is contorted nightmarishly. Mom is poised to be a more unnerving villain, but the story involves another character named Sister Krone, who becomes an employee of Mom and an agent to discover what Norman and Emma know. Krone is allowed, in some respects, to be even more frightening than Mom--who probably should have been the main focus of the conflict the entire season, but never mind. Krone, as with Mom, is apparently an excellent athlete, chasing down children during games of tag which are excuses for them to practice their escape. Entering later is Ray, who is cynical and catches onto Emma and Norman's discovery. It is these three who must uncover the dynamics of the orphanage's relation to the outside world, the obstacles facing them in their escape, and even some interesting moral dilemmas; despite Emma's insistence of helping everyone escape, Ray is determined not to let five or six year-olds prevent their escape or get everyone else killed. All the main players (Emma, Norman, Ray, Mom, Krone) end up having flashbacks that give tragic and poignant underlining to their eventual fates. What follows, you should watch to find out. The series has enough emotion and suspense to make it worth a watch, and suspense leading up to whether they escape or become demon food. And the animation is well-crafted and expressive. There are some cons that blundered my experience of the story. One of them is how the children, in particular Norman, will make complicated estimates on what lies beyond the wall guarding the orphanage; we get a confusing diagram of Mom's property as well as a potential escape route. Something else is the children's habit of redundant dialogue, saying things they would obviously know without having to say them. I suppose, in spite of the weight of the decisions the children make, that I also wished for more going on for their actions and personalities--mostly in the season's middle act. But this is an entertaining enough plot to mark a more than defensible passing of time.