Z Nation: Season 1
(2014)
Where to watch
Buy
Subscription
Buy
Buy
You might also like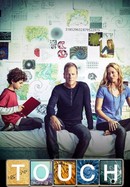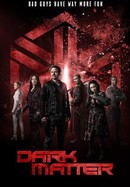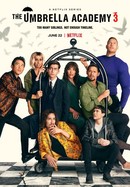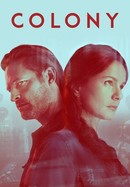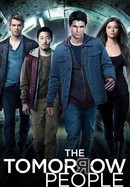 Rate And Review
Z Nation: Season 1 Photos
News & Interviews for Z Nation: Season 1
Audience Reviews for Z Nation: Season 1
Liked Braindead, Day of the Living Dead, Shaun of the Dead? It is a mix of those and many more, with a little outdoor, western feel. Gripping action, full of dark humour and realistic gore! If you enjoy unapologetic violence spiced with funny dialogue and a believable story, you'll have a ball. Gives the vibe of Romero classics, the zombies are scary as hell and the lore and world-building is surprisingly deep. (Puppies and kittens, the eighth sacrament, pike a zombie, year 3 Anno Zombie, damn apocalypse - these are just some of the lines). Highly recommended, actual fun. And the music, so characteristic. Great acting, too!

Z nation was a modern zombie thriller. It kept me hooked throughout, mostly but in between and at times, especially during the second season, it seemed like the show was being unnecessarily dragged and I continued to watch it solely for closure. However, the show again caught speed in season 3 and kept me enthused ever since. The characters were strongly written and I can't name one I disliked. Warren was undoubtedly the best, and Doc was warm and welcoming. I was glad to see Cassandra surviving through Murphy's bite, and the writers very intelligently killed her character altogether, which was at a point that I was no longer hoping for her to stay because of the way Murphy was harnessing her services, and it was cringing. Moreover, I liked the Zombie concepts like talkers, blends, and zombie jargons like Bizkits this show came up with. It was quite an innovation I thoroughly enjoyed it but also, at times, some things failed to make sense, like where did Red's brother vanished? how did 10K did not turn full blend? how come Warren was dead after the black rainbow but did not change in appearance, and neither ever craved or had Bizkits? Even though logic might not seem to be an important aspect of such fictional shows but holds utmost potential since the very idea and concept of writing fiction is to write it in a way so it seems true or else it reduces the make-believe impact of fiction. Also, the ending was a little abrupt and seemed incomplete. It would have been better if Roberta's condition was further discussed, the vaccine was made, and the show would have been ended with a peek into a future.

One of the worst shows ever. Doesn't make any sense or have any sense of a story. I'm fairly sure the put some scripts in a canon, shot them out, then pieced them together. Absolute waste of time.

Good show, good graphics, good action, cool people, funny people, but goddamn it is stupid sometimes, I find my self thinking "are you serious" often.

Umm... SYFY...well, it could not be really good. But there are many funny moments, very stupid, but funny. So if you like zombie and idiotic humor...you will like it. Probably.

Great fun. Doesnt take itself too seriously like the other zombie flicks. Lets see how the other seasons do!

Worth the watch. Other seasons not so much

A tongue-in-cheek walkthrough of the zombie apocalypse trope checklist. Great B-movie charm that glosses over the obvious lack of budget. And a cast that obviously has a great time doing what they're doing. Very entertaining and fun to watch.

Even though every series seems to have its.... uhhh wait a minute what...... moments I personally think think its better than TWD and it should have had atleast 2 more seasons

I like it wayyyy more than TWD. It doesn't take itself too seriously as it should not. TWD is quite guilty of that but alas--it's bad. Z Nation is not too dependent on c.g.i. and has some scenes that are bizarre and kind of twisted. Yeah. I like that.
See Details