 Belladonna
Highest Rated: Not Available
Lowest Rated: Not Available
Birthday: May 21, 1981
Birthplace: Biloxi, Mississippi, USA
A popular adult film actress, Belladonna overcame considerable controversy to create her own XXX empire. Born May 21, 1981 in Biloxi, MI, Michelle Anne Sinclair was working as a Salt Lake City stripper when a friend of hers helped set the 18-year-old up with adult film industry contacts. Moving to Los Angeles and adopting the stage name "Belladonna," the young actress faced an uphill climb since her tattoos and severe haircut did not fit the standard industry look. Embracing her unique appeal instead of trying to change it, Belladonna quickly made a name for herself as a fearless onscreen sexual adventurer who seemed to have very few, if any, erotic limits. The recipient of multiple awards, Belladonna's popularity truly exploded when she was chosen to be the subject of a 2003 Diane Sawyer news special, "Young Girls, Porn and Profits: Corporate America's Secret Affair," and, during the interview, broke down into tears over the harder edges of her chosen field. Although she repudiated the "victim" slant she felt the news team had given her and publicly praised the adult film industry, Belladonna saw her profile receive an enormous boost, and she was able to found her own company, Belladonna Entertainment, which grew into her own multimedia empire. Eventually, Belladonna stopped acting to focus on directing, family life and expanding her company.
Photos
Michelle Sinclair (aka Belladonna) at arrivals for INHERENT VICE Premiere, TCL Chinese 6 Theatres (formerly Grauman''s), Los Angeles, CA December 10, 2014. Photo By: Dee Cercone/Everett Collection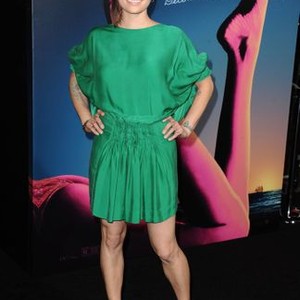 INHERENT VICE, from left: Michelle Sinclair (aka Belladonna), Maya Rudolph, Joaquin Phoenix, 2014. ©Warner Bros.