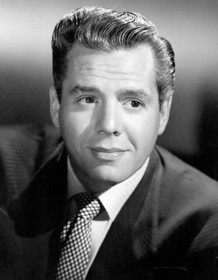 Desi Arnaz
Highest Rated: 94% Lucy and Desi (2022)
Lowest Rated: 55% The Long, Long Trailer (1954)
Birthday: Mar 2, 1917
Birthplace: Santiago, Cuba
The man who brought the conga to America, a nation that later swooned for him as the debonair bandleader husband of the spunky redhead everyone loved, Desi Arnaz was born Anazderio Alberto Arnaz y de Acha III on March 2, 1917 in Santiago, Mexico. His father, a doctor of pharmacology, served as mayor of Santiago for nearly a decade, and his mother was eminent not only for her legendary beauty, but also her unique distinction of being heir to the Bacardi rum empire. Yet Arnaz wasn't just another frivolous trust-fund kid; he was a natural-born entertainer who could charm the most dour critic. Even so, the high life came at an even higher cost when, in the firestorm of a violent uprising, Arnaz and his mother were forced to flee their house under the cloak of darkness after being awoken to the sound of their cattle being slaughtered. Their ranch was being burned to the ground by an angry rebels, who were gradually making their way toward the house. Only by slipping away stealthily, and shouting "Viva le revolution!" at a roaming band of rebel soldiers did the quick-thinking son manage to get himself, his terrified mother, and their trembling Chihuahua to the safety of his aunt's home in Havana. Meanwhile, Arnaz's father was holed up at Morro Castle with the Cuban Senate. His privilege ripped violently away from him over the course of one, life-shattering night, Arnaz followed his father to Miami, while his mother remained behind with a sister awaiting the funds needed to make the trip. Seventeen, spirit broken, and penniless in a strange land, the young refugee was reduced to tears at the sight of his once-distinguished father swatting at rats with a stick in a derelict warehouse. Arnaz took a menial job first cleaning bird cages at a pet store, and later driving a produce truck. His educational background at Colegio de Delores in Santiago served him well when he chose to enroll at St. Patrick's High School, with straight-A's in American History and English. Arnaz put food on the table driving trucks and taxis after school, ever the gentleman on and off the road as evidenced by his nomination for "Most Courteous" of his graduating class. Two years after arriving in Miami, the talented singer, guitarist, and bongo player  heard that that a hot local rumba band was in search of talent for a high-profile gig at Roney-Plaza. Arnaz dressed to the nines in a suit borrowed specially for the audition, and earned seismic blast of applause for his disarming rendition of "Babalu," a traditional Afro-Cuban song penned in Spanish creole by Margarita Lecouna. He was hired on the spot for fifty-dollars a week. Now that Arnaz was a working musician, sending for his beloved mother was the first order of business. Though his parents divorced after Arnaz's father fell under the spell of an American beauty who had no intentions of sharing her man, the loyal son dutifully supported his mother. A brief tour with Xavier Cugat's traveling show offered wider exposure but a slimmer paycheck, and knowing that he should be earning more than Cugat was willing to pay, Arnaz returned to Miami to start his own band. Undaunted in the waning days of the Great Depression, Arnaz clad himself in his famed charisma, and marched forward to fight for his dream. With only ten dollars in his wallet, his Cugat press clippings lining his pockets, and a prayer, he walked tall through the precipice of Mother Kelly's, took a table, and ordered a meal fit for a king. In no time, the manager was sitting down for a friendly chat, and the clippings were fanned out across the table. Cugat, boasted the swaggering entertainer between sips of champagne and hearty puffs from his robust Havana cigar, wes determined to hire him back by any means necessary. The manager took the bait, and before Arnaz left the restaurant, he had struck a deal to assemble a Latin band for the businessman's new nightclub. Subsequently backed by musicians supplied by Cugat himself, Arnaz dubbed his outfit the the Siboney Septet (never mind there were only five players). The group started the conga line craze that crossed the nation, and led frontman Arnaz straight to New York City thanks to a keen eyed East Coast talent scout. There, even The Rockettes were getting in on the craze. It was 1938, and Arnaz was the headliner at La Conga, a swanky New York club that packed them in for four electrifying months, at which time the breakout star landed the lead in Richard Rodgers, and Lorenz Hart's hit Broadway comedy "Too Many Girls." Even though throngs of girls screamed like banshees when Arnaz banged out the hip-shaking title song, his reputation for modesty preceded him. Arnaz had brought Latin flair to the U.S, and had done it with class. A bona fide matinee idol in the beating heart of Broadway, Arnaz rode that exhilarating wave of success for seven unforgettable months. When time finally came to adapt "Too Many Girls" for the screen, Arnaz was in peak form. Meanwhile,the head of RKO-Radio Pictures advised a young comedian named Lucille Ball that she was up for a starring role in the screen version. Aching Lucy -- still recovering from a bungled pratfall on the ice in front of Rockefeller Plaza -- went to catch the play with Russell Markert. Majestically coiffed in his striped, snug-fitting football jersey, Arnaz made the brassy comedienne shine. It took quite a bit to make the funny girl laugh, but Arnaz's distinct Cuban accent earned him a resounding guffaw, while his seductive dance moves held her spellbound. When the future co-stars finally met face-to-face, the fact that Lucy was decked out in slinky, high-cut gold lame dress for her role as a striptease dancer in "Dance, Girl, Dance" packed the same weak-in-the-knees punch in the opposite direction. Though his striking good-looks were enough bedazzle the most worldly and glamorous of debutantes (and it had), it was his effervescent charm that sealed the deal with Lucy. Neither a six-year age difference nor a clash of faiths proved reason enough not to take a shot at romance, but those weren't the only hurdles the prospective couple faced: From Arnaz's patriarchal outlook on relationships to Lucy's self-sufficient spirit, virtually everything about them seemed to be at odds, and the prospect of maintaining a relationship while his contract stipulated he spend half of the year in Hollywood and the other touring would pose a severe challenge to starting a family. To further complicate matters, the brass at RKO sensed romance in the air, and they didn't like it. They wanted their leading man to be every woman's fantasy, and that couldn't happen with a glamorous wife on his arm. Nevertheless, on November 30, 1940, Lucy and Arnaz eloped at the Byram River Beagle Country Club by Justice of the Peace John J. O'Brien. Due to the impulsive nature of the ceremony, however, the couple had failed to procure a ring. Leaping into action, Arnaz's business manager purchased a brass ring from Woolworths, and they were pronounced man and wife. News of their elopement spread rapidly, and after six months of marriage the couple moved out to a cozy white ranch house situated on five acres in the scenic San Fernando Valley. The couple's quarrels were the stuff of legend, but the passion was pure as the love, and when they formed a vaudeville act at the Roxy, it was an enormous hit. As the 1940s progressed, Arnaz became a familiar face to moviegoers  thanks to roles in "Four Jacks and a Jill" (1942) and "Bataan" (1943), which made him popular with the soldiers when received his draft notice. Arnaz was tasked with directing programs for the U.S.O. (United Service Organization). The years 1946 to 1949 found Arnaz focusing once again on music while Ball kept them in stitches up on the big screen. n 1948, Ball made a splash on the radio with her CBS special "My Favorite Husband." Three years later, after a successful run as a regular series, the network wanted to bring it to television. One sticking point they may not have expected, however, was that Ball would only agree to participate if Arnaz -- not her on-air spouse Richard Denning -- played her husband on the small screen. The studio had their doubts, but they had little choice but to bend to her demand after the couple proved their point with a thunderously successful, touring stage show. In 1950 the couple formed Desilu Productions, and on October 5, 1951, television history was made when "I Love Lucy" hit the airwaves. Week after week, record audiences tuned in to see just what kind of antics the accident-prone wife and her harried, bandleader husband would stir up. The laughs kept coming for six, side-splitting years. But "I Love Lucy" was distinctive for more than just it's talented and likeable stars. By defying CBS and sponsor Philip Morris' demand that the show be shot in New York, and striking a complex deal to keep production in Hollywood in order to keep their family together (daughter Lucie was born in 1951 followed by brother Desi in 1953), the business-savvy mother was determined to keep her growing family together in the face of success. Desilu shot the series on 35mm film, which effectively eliminated the need for low-quality kinescopes used for rebroadcasting, and effectively creating the "rerun." Desilu pioneered the multiple-camera setup that would later become the standard for live television sitcoms, and the couple scored a major win when they convinced cinematographer Karl Freund to shoot the series. Freund's pioneering of "flat-lighting" (which eliminated the need for constant lighting) would also have lasting impact in the realm of television. "Star Trek" (NBC 1966-68) was among the many notable programs  produced by Desilu before the studio shuttered its doors in 1967. In 1957, "I Love Lucy" ended its historic run (though it will always live on in reruns), and the couple resurrected the characters in "The Lucy-Desi Comedy Hour" (CBS 1957-1960), which ended in the same year as their high-profile marriage. Desi's taste for alcohol and pretty ladies had become too much for Lucy to bear, Sporadic television appearances followed through the 1970s, and by the time Desi married his second wife Edith Eyre Hirsch in 1963, he was all-but retired from show business, though he penned a best-selling memoir, A Book, in 1976. Desi and Lucy would remain friends until his death from lung cancer on December 2, 1986. He was 69.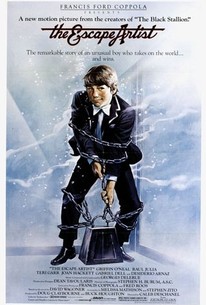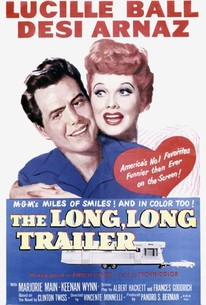 Photos
FOREVER, DARLING, Lucille Ball, Desi Arnaz, 1956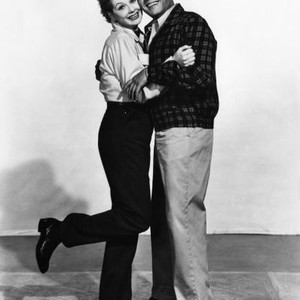 BATAAN, Desi Arnaz, 1943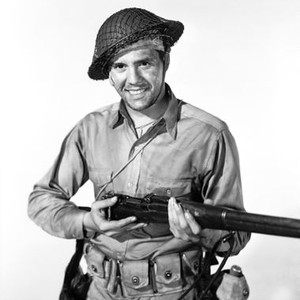 TOO MANY GIRLS, dancing from left: Ann Miller, Desi Arnaz, 1940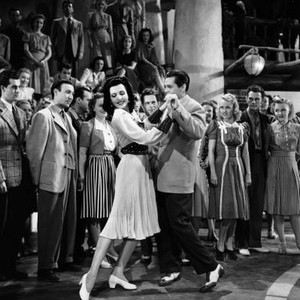 TOO MANY GIRLS, Desi Arnaz, 1940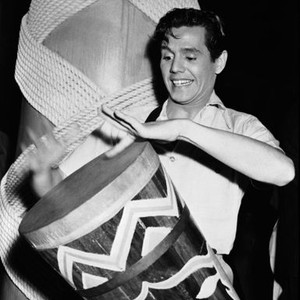 FOREVER, DARLING, Desi Arnaz, 1956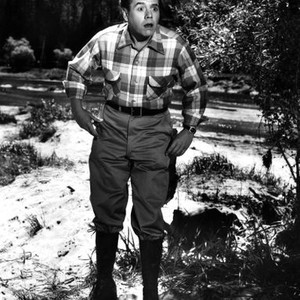 THE LONG, LONG TRAILER, Desi Arnaz, Lucille Ball, 1954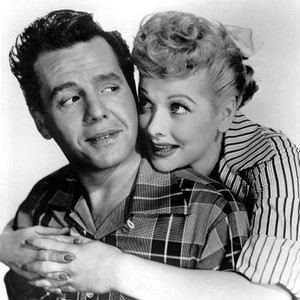 THE LONG, LONG TRAILER, Desi Arnaz, Lucille Ball, 1954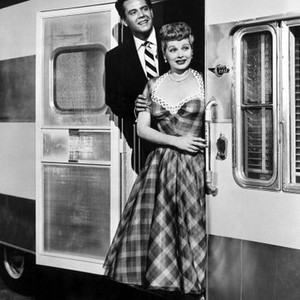 THE LONG, LONG TRAILER, Desi Arnaz, Lucille Ball, 1954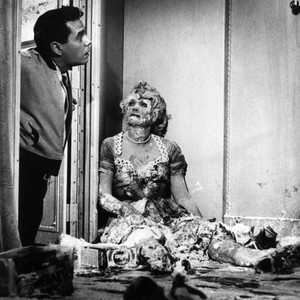 THE LONG, LONG TRAILER, Lucille Ball, Desi Arnaz, 1954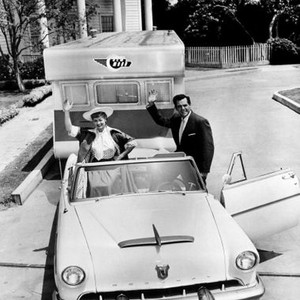 THE LONG, LONG TRAILER, Desi Arnaz, 1954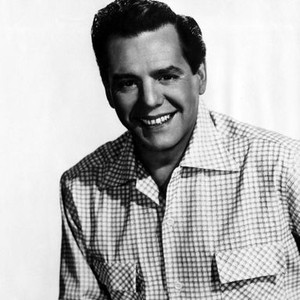 BATAAN, Desi Arnaz, 1943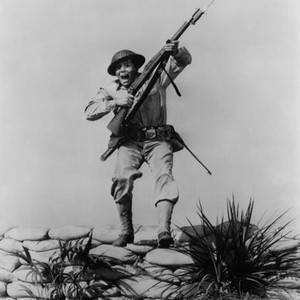 BILLY TWO HATS, Sian Barbara Allen, Desi Arnaz Jr., 1974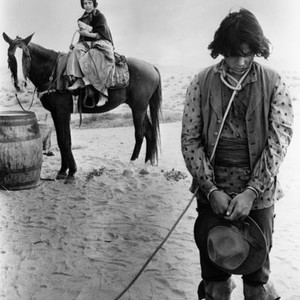 THE LONG, LONG TRAILER, Desi Arnaz, Lucille Ball, 1954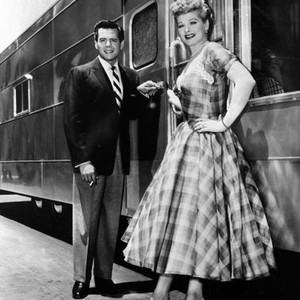 THE LONG, LONG TRAILER, Desi Arnaz, Lucille Ball, 1954
BILLY TWO HATS, Gregory Peck, Desi Arnaz, Jr., 1974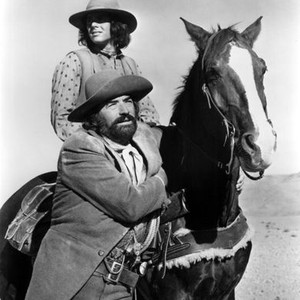 THE LONG, LONG TRAILER, Desi Arnaz, Lucille Ball, 1954.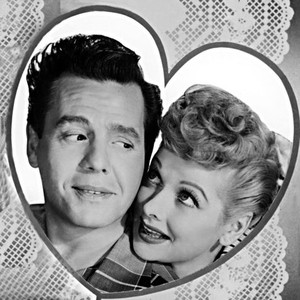 THE LONG, LONG TRAILER, Lucille Ball, Desi Arnaz, 1954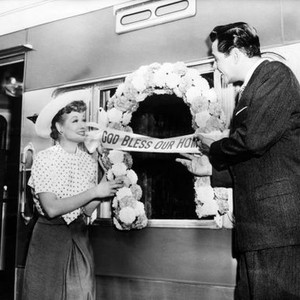 THE LONG, LONG TRAILER, Lucille Ball, Desi Arnaz, 1954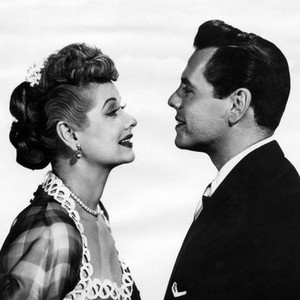 A GIRL, A GUY, AND A GOB, George Murphy talking to Desi Arnaz and Lucille Ball on the set, 1941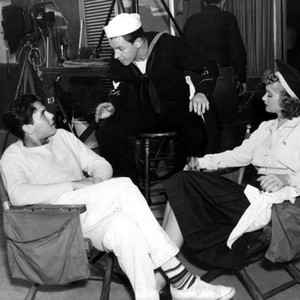 THE LONG, LONG TRAILER, Lucille Ball, Desi Arnaz, 1954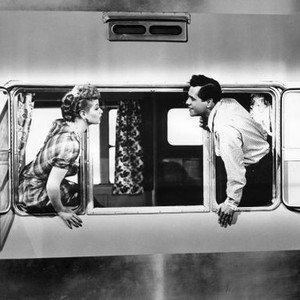 Skip to Quotes