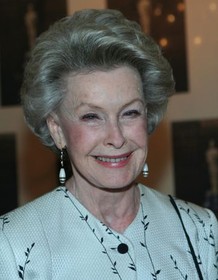 Dina Merrill
Highest Rated: 100% Desk Set (1957)
Lowest Rated: 4% Caddyshack II (1988)
Birthday: Dec 29, 1923
Birthplace: New York, New York, USA
Born to Wall Street financier E.F. Hutton and Post cereal heiress Marjorie Merriweather Post, a debutante-age Dina Merrill gave up college after one year and moved to New York to study at the American Academy of Dramatic Arts. She debuted on Broadway in "The Mermaids Singing" (1945) and kept busy for the next decade with acting studies, Broadway and stock theater roles and work in early TV anthology dramas. Already in her thirties, Merrill made her film debut with a sweet performance as part of Katharine Hepburn's reference department staff in "Desk Set" (1957). Several leads soon presented themselves; the biggest hit film of these, "Operation Petticoat" (1959), cast the attractive and self-assured Merrill as one of a bevy of nurses who end up on a broken-down Naval submarine. By 1960, Merrill was alternating supporting roles with occasional leads, and was spending much of her time doing tours and regional work on stage. Film work capitalized on her off screen lifestyle, as in "The Young Savages" (1961), with Merrill as crusading DA Burt Lancaster's socialite spouse, and "Butterfield 8" (1960), as the colorless, long-suffering wife that wealthy Laurence Harvey cheats on with Elizabeth Taylor. Later in the decade Merrill began acting in TV movies, and also racked up over 100 guest credits on various TV series, and tried one herself, "Hot Pursuit" (ABC, 1984). The premise of a couple accused of murder attempting to find the real killer themselves was a neat revamp of "The Fugitive," with Merrill as the victim's rich and vengeful widow, but the show never caught on. Feature work resumed in the mid-'70s, and Merrill gave an excellent performance as part of a well-to-do but wacky marriage party in Robert Altman's comedy-drama "A Wedding" (1978). Merrill's subsequent film work included appearances in Altman's Hollywood satire "The Player" (1992), mystery "Suture" (1993) and maligned sequel "Caddyshack II" (1988). But Merrill's primary interest became Pavilion, a film and entertainment development and production company she formed with Ted Hartley in 1988. The two married in 1989 and that same year acquired the once-venerable Hollywood studio RKO Pictures. Merrill served as vice chairman of the company. Dina Merrill died on May 22, 2017 at her home in Easthampton, New York. She was 93.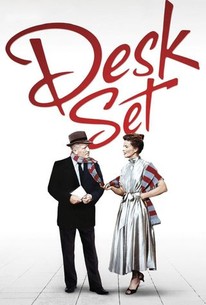 Desk Set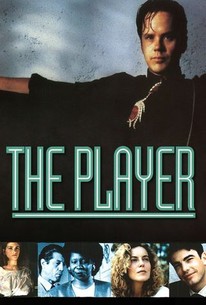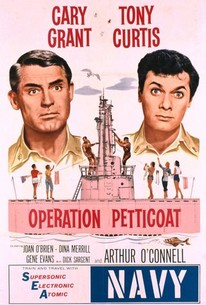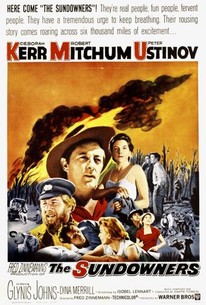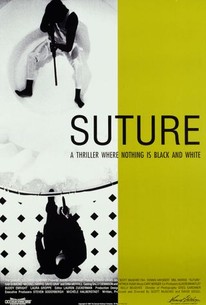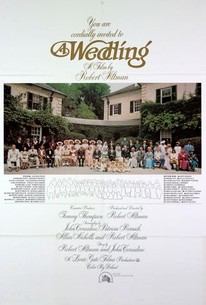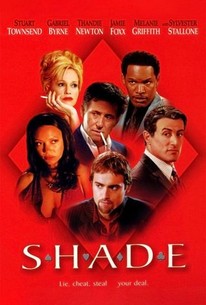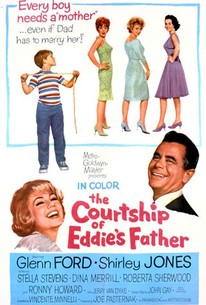 The Courtship of Eddie's Father
Photos
DESK SET, Dina Merrill, Joan Blondell, Spencer Tracy, Sue Randall, 1957. TM and Copyright © 20th Century Fox Film Corp. All rights reserved..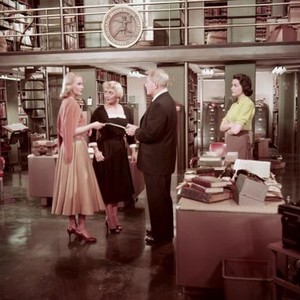 DESK SET, Sue Randall, Katharine Hepburn, Dina Merrill, Joan Blondell, TM and Copyright (c) 20th Century Fox Film Corp. All rights reserved., 1957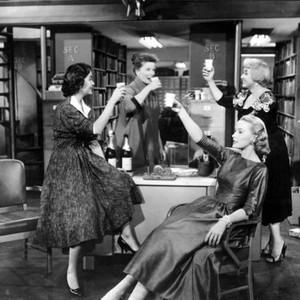 THE SUNDOWNERS, Robert Mitchum, Dina Merrill, 1960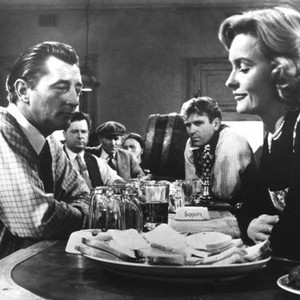 BUTTERFIELD 8, from left: Dina Merrill, Laurence Harvey, 1960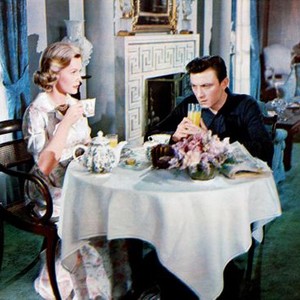 THE COURTSHIP OF EDDIE'S FATHER, Stella Stevens, Jerry Van Dyke, Dina Merrill, Glenn Ford, 1963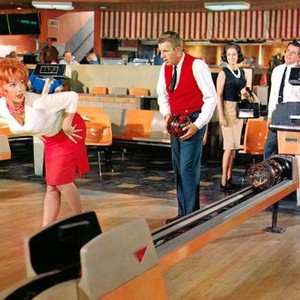 BUTTERFIELD 8, from center: Elizabeth Taylor, Dina Merrill, 1960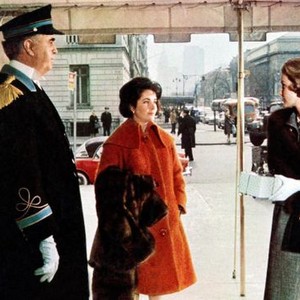 THE SUNDOWNERS, Deborah Kerr, Dina Merrill, Robert Mitchum, Glynis Johns, 1960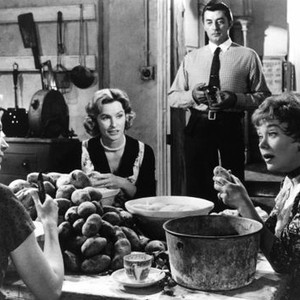 THE YOUNG SAVAGES, Dina Merrill (left), 1961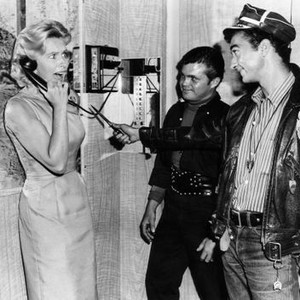 THE SUNDOWNERS, Ewen Solon, Dina Merrill, Deborah Kerr, 1960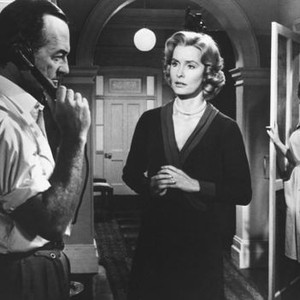 A WEDDING, Dina Merrill, 1978, TM and copyright ©20th Century Fox Film Corp. All rights reserved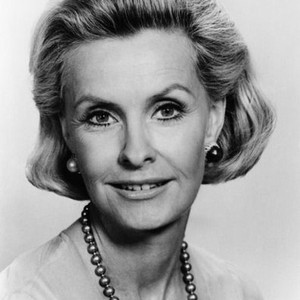 I'LL TAKE SWEDEN, Bob Hope, Dina Merrill, 1965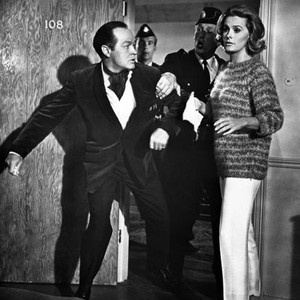 I'LL TAKE SWEDEN, Tuesday Weld, Frankie Avalon, Bob Hope, Dina Merrill, 1965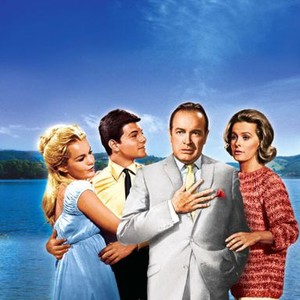 BUTTERFIELD 8, Dina Merrill, 1960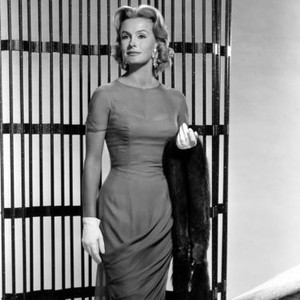 DESK SET, Dina Merrill, 1957, TM and Copyright (c) 20th Century-Fox Film Corp. All Rights Reserved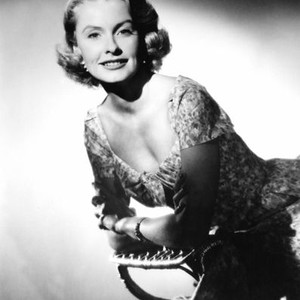 BUTTERFIELD 8, from left: Dina Merrill, Laurence Harvey, 1960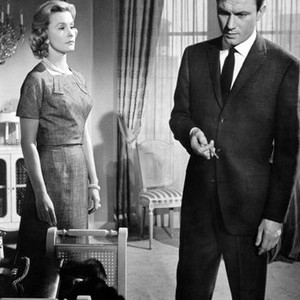 BUTTERFIELD 8, Dina Merrill, 1960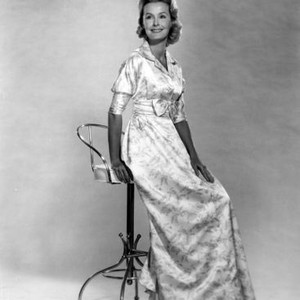 OPERATION PETTICOAT, Joan O'Brien, Dina Merrill, 1959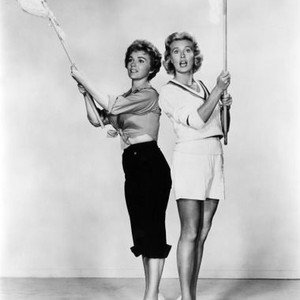 OPERATION PETTICOAT, Tony Curtis, Dina Merrill, 1959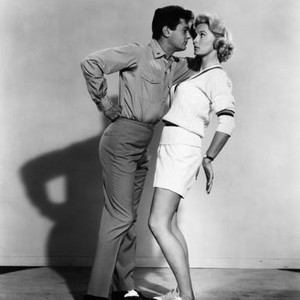 A WEDDING, Dina Merrill, Howard Duff, 1978, TM and Copyright (c) 20th Century-Fox Film Corp. All Rights Reserved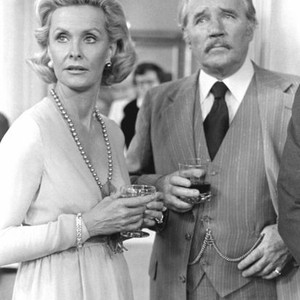 BUTTERFIELD 8, from left: Elizabeth Taylor, Dina Merrill, 1960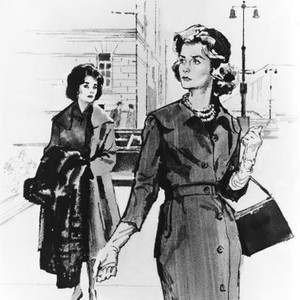 Skip to Quotes