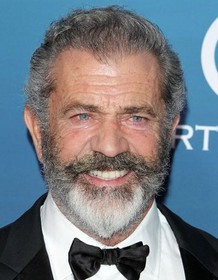 Mel Gibson
Highest Rated: 97% Chicken Run (2000)
Lowest Rated: Not Available
Birthday: Jan 3, 1956
Birthplace: Peekskill, New York, USA
A gifted and rather complicated performer who became one of the biggest stars in the world, only to struggle with legal and anger issues, actor-director Mel Gibson rode the wave of his 20-plus years of popularity to become one of the industry's most bankable stars. After finding fame in Australia with only his second film, "Mad Max" (1979), Gibson vaulted onto the international scene with the superior sequel, "The Road Warrior" (1981). Following an excellent performance in "The Year of Living Dangerously" (1982), Gibson staked his claim in Hollywood by starring in "Lethal Weapon" (1987), a highly successful buddy comedy by which all others would be measured. Gibson actively sought to usurp his action hero image with a wider range of roles, including playing the titular "Hamlet" (1990) and a reclusive burn victim in "The Man without a Face" (1993). He transformed himself from action star to Oscar-winning director with the historical epic "Braveheart" (1995) and sparked controversy for his "The Passion of the Christ" (2003), an intense look at the crucifixion of Jesus Christ. Following a handful of small acting roles, Gibson's comeback film, World War II drama "Hacksaw Ridge" (2016), received positive reviews and a handful of Academy award nominations, including one for Best Director, completing his rise and fall and rise story.
Mad Max 2: The Road Warrior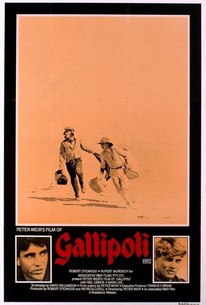 Gallipoli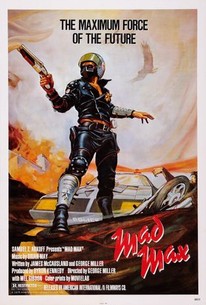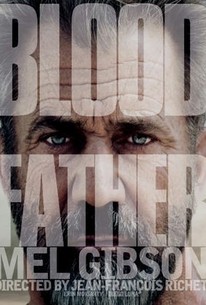 Blood Father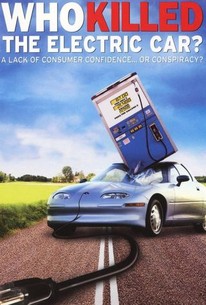 Who Killed the Electric Car?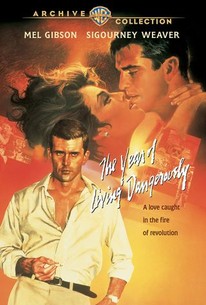 The Year of Living Dangerously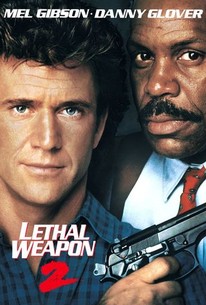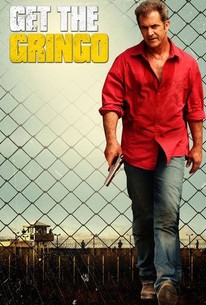 Skip to Quotes
Filmography
Movies
Credit

21%

36%

On the Line
Elvis Cooney (Character),
Executive Producer
-
2022

72%

81%

Bandit
Tommy (Character)
-
2022

17%

12%

Hot Seat
Wallace Reed (Character)
-
2022

41%

95%

Father Stu
Bill Long (Character)
$21.0M
2022

21%

47%

Agent Game
Olsen (Character)
-
2022

7%

29%

Panama
Stark (Character)
-
2022

68%

53%

Last Looks
Alistair Pinch (Character)
-
2021

29%

39%

Dangerous
Unknown (Character)
-
2021

73%

77%

Boss Level
Colonel Clive Ventor (Character)
-
2021

44%

84%

Fatman
Chris (Character)
$263.7K
2020

8%

17%

Force of Nature
Ray (Character)
-
2020

41%

79%

The Professor and the Madman
James Murray (Character)
-
2019

76%

68%

Dragged Across Concrete
Brett Ridgeman (Character)
-
2018

0%

12%

Air Strike
Art Director
-
2018

No Score Yet

89%

Steve McQueen: American Icon
Self
-
2017

21%

51%

Daddy's Home 2
Kurt (Character)
$104.0M
2017

84%

91%

Hacksaw Ridge
Director
$67.0M
2016

89%

63%

Blood Father
John Link (Character)
-
2016

No Score Yet

79%

The Madness of Max
Self
-
2015

55%

49%

Eliza Graves
Producer
-
2014

31%

48%

The Expendables 3
Conrad Stonebanks (Character)
$39.3M
2014

29%

34%

Machete Kills
Voz (Character)
$7.9M
2013

81%

68%

Get the Gringo
Driver (Character),
Screenwriter,
Producer
-
2012

62%

55%

The Beaver
Walter Black (Character)
$958.3K
2011

55%

49%

Edge of Darkness
Thomas Craven (Character)
$43.3M
2010

65%

79%

Apocalypto
Director,
Writer,
Producer
$50.9M
2006

89%

84%

Who Killed the Electric Car?
Unknown (Character)
$1.7M
2006

No Score Yet

70%

Payback: Straight Up
Unknown (Character)
-
2006

70%

60%

Leonard Cohen: I'm Your Man
Producer
$1.0M
2005

18%

38%

Paparazzi
Producer
$15.7M
2004

49%

80%

The Passion of the Christ
Director,
Producer,
Screenwriter
$371.4M
2004

39%

40%

The Singing Detective
Dr. Gibbon (Character),
Producer
$336.5K
2003

75%

67%

Signs
Graham Hess (Character)
$228.0M
2002

64%

84%

We Were Soldiers
Hal Moore (Character)
$78.1M
2002

No Score Yet

28%

Invincible
Executive Producer
-
2001

No Score Yet

60%

The Face: Jesus In Art
Unknown (Character)
-
2001

No Score Yet

72%

The Three Stooges
Executive Producer
-
2000

25%

67%

The Million Dollar Hotel
Skinner (Character)
$52.5K
2000

54%

54%

What Women Want
Nick Marshall (Character)
$182.8M
2000

62%

81%

The Patriot
Benjamin Martin (Character)
$113.3M
2000

97%

65%

Chicken Run
Rocky Rhodes the Rhode Island Red Rooster (Voice)
-
2000

56%

69%

Payback
Porter (Character)
$81.5M
1999

No Score Yet

50%

Forever Hollywood
Self
-
1999

52%

64%

Lethal Weapon 4
Martin Riggs (Character)
$129.8M
1998

57%

64%

Conspiracy Theory
Jerry Fletcher (Character)
$76.1M
1997

74%

62%

Ransom
Tom Mullen (Character)
$136.5M
1996

54%

64%

Pocahontas
John Smith (Voice)
$141.6M
1995

75%

85%

Braveheart
William Wallace (Character),
Director,
Producer
$75.5M
1995

No Score Yet

No Score Yet

The Chili Con Carne Club
Mel (Character)
-
1995

67%

71%

Maverick
Bret Maverick (Character)
$101.5M
1994

65%

64%

The Man Without a Face
Justin McLeod (Character),
Director
$23.1M
1993

58%

61%

Lethal Weapon 3
Martin Riggs (Character)
$142.0M
1992

54%

53%

Forever Young
Capt. Daniel McCormick (Character)
$55.0M
1992

76%

59%

Hamlet
Hamlet (Character)
$18.2M
1990

26%

41%

Bird on a Wire
Rick Jarmin (Character)
$68.8M
1990

13%

34%

Air America
Gene Ryack (Character)
$29.2M
1990

82%

77%

Lethal Weapon 2
Martin Riggs (Character)
$144.9M
1989

50%

40%

Tequila Sunrise
Dale "Mac" McKussic (Character)
$39.7M
1988

80%

86%

Lethal Weapon
Sergeant Martin Riggs (Character)
$61.0M
1987

81%

49%

Mad Max Beyond Thunderdome
Mad Max (Character)
-
1985

42%

44%

Mrs. Soffel
Ed Biddle (Character)
-
1984

24%

49%

The River
Tom Garvey (Character)
-
1984

74%

72%

The Bounty
Fletcher Christian Master's Mate (Character)
-
1984

88%

77%

The Year of Living Dangerously
Guy S. Hamilton (Character)
-
1982

No Score Yet

33%

Attack Force Z
Captain P.G. (Paul) Kelly (Character)
-
1981

91%

83%

Gallipoli
Frank Dunne (Character)
-
1981

95%

86%

Mad Max 2: The Road Warrior
Max (Character)
-
1981

No Score Yet

46%

Tim
Tim Melville (Character)
-
1979

91%

70%

Mad Max
"Mad" Max Rockatansky (Character)
-
1979

No Score Yet

20%

Summer City
Scollop (Character)
-
1977
TV