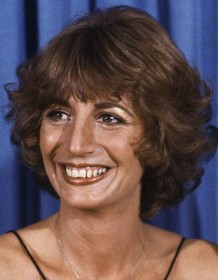 Penny Marshall
Highest Rated: 98% Big (1988)
Lowest Rated: Not Available
Birthday: Oct 15, 1943
Birthplace: Bronx, New York, USA
A naturally gifted comedienne, Penny Marshall transcended an early brush with fame via the TV sitcom "Laverne and Shirley" (ABC, 1976-1983) to become a successful feature film director, with such titles as "Big" (1988), "A League of Their Own" (1992) and "Riding in Cars with Boys" (2001) among her credits. She made her way into the record books by becoming the first female filmmaker to helm two movies that reached the $100 million mark at the box office. Born Carole Penny Marshall in The Bronx, NYC, on Oct. 15, 1942, Marshall's original family name was Marsciarielli, but her father - an industrial film director and television producer - changed his surname years prior to her birth, as ethnic-sounding names often did at the time. A born iconoclast - Marshall earned her parents' ire as a youth for attending movies on her own and dating boys that did not meet with their approval - she also developed a taste for performing at an early age, forming a dance group with friends that appeared on the "The Ted Mack Amateur Hour" and "The Jackie Gleason Show" (Dumont/CBS; 1952-1970). She also reportedly appeared in a TV spot for Head 'n' Shoulders shampoo opposite fellow unknown Farrah Fawcett; Marshall's offbeat looks landed her the role of the funny "plain Jane" - a characterization that would dog her for the rest of her acting career. Marshall graduated from a private girls' school and attended college at the University of New Mexico, where she became pregnant by a schoolmate, Michael Henry - their daughter, Tracy Reiner, who took her surname from stepfather Rob Reiner, later appeared in Marshall's "Big" and "A League of Their Own" as well as "When Harry Met Sally" (1989) and "Apollo 13" (1995). The couple married in 1961, but was divorced two years later. Perhaps due to her personal tumult at the time, Marshall, who had been studying math and psychology, did not complete her schooling. To make ends meet, Marshall worked as a secretary and landed a tiny role in the biker exploitation feature "The Savage Seven" (1968). Her big break came that same year courtesy of her older brother Garry Marshall, who was rising through the ranks of television sitcom writers, and who cast her in the James Garner-Debbie Reynolds comedy "How Sweet It Is!" (1968), which also marked her brother's debut as a feature film producer. Garry also cast her in his next film, a counterculture comedy-drama called "The Grasshopper" (1970), and hired her to play Myrna, secretary to Oscar Madison (Jack Klugman) on his hit comedy series "The Odd Couple" (ABC, 1970-75). In 1971, she married fellow actor Rob Reiner - and was ironically one of the finalists for the role of Gloria Stivic opposite Reiner on "All in the Family (CBS, 1971-79) - and guested on several comic series, including "The Bob Newhart Show" (CBS, 1972-78) and as Mary's neighbor Paula on "The Mary Tyler Moore Show" (CBS, 1970-77), in addition to her duties on "The Odd Couple." Marshall also began trying her hand at writing scripts with actress Cindy Williams, who was fresh from her success in George Lucas' nostalgic comedy "American Graffiti" (1972). Garry Marshall approached the duo to guest star on his new comedy series, "Happy Days" (ABC, 1974-1984), as Laverne DeFazio and Shirley Feeney - two "fast girls" who would double date Fonzie (Henry Winkler) and Richie Cunningham (Ron Howard). The pair's natural comic timing was a hit with audiences, so not surprisingly, in 1976, a TV series was developed for the duo. "Laverne and Shirley" was a substantial hit right out of the gate. Set in the late 1950s, it imagined Marshall and Williams as lifelong friends living in Milwaukee and working at a local brewery. Though the pair were the stars of the show, audiences responded strongly to Laverne's father Frank (Phil Foster), their landlady Edna Babish (Betty Garrett), and in particular, to their miscreant neighbors Lenny and Squiggy (LA improv comic vets Michael McKean and David L. Lander). "Laverne and Shirley" was a Top Ten series for its first four seasons, and ended its third and fourth seasons at #1. Like "Happy Days," it also spawned a wealth of merchandise, including dolls, board games, and even a 1976 record featuring Marshall and Williams as their characters. Marshall frequently appeared as Laverne on other series produced by her brother, including the pilot for "Mork and Mindy" (ABC, 1978-1982), and lent her voice to an animated Laverne in the grim "Laverne and Shirley in the Army" (ABC, 1981-82. Both actresses were nominated for Golden Globes in 1978, with Marshall earning two more in 1979 and 1980. Despite this success, it became evident to Williams that Marshall was getting the lion's share of the laughs, while she was stuck in a tepid semi-romantic storyline with Eddie Mekka's Carmine "The Big Ragu" Ragusa. Williams walked off the set of the series in 1976, and draconian measures were instated to make sure that both actresses were receiving equal due in scripts. The rumored rancor between the two leads was so serious, that it led to the duration of each actress's lines being literally timed with stopwatches. Marshall herself suffered miserably due to the tension, and developed recurring and severe anxiety attacks due to the notion that she had achieved her fame entirely through her connection to her producer brother. To make matters worse, she and Reiner were undergoing a painful and protracted divorce, which was eventually granted in 1981. Meanwhile, Williams became pregnant with her first child, but the show's producers refused to write this development into the script. Williams quit the show in 1982, and the series -which had already suffered a ratings decline after producers moved its location to Burbank, CA - limped along with Marshall until 1983, when it was cancelled. And not a moment too soon for Marshall, who was adamantly opposed to being typecast as the L-sweater sporting wiseacre for the rest of her career. Marshall decided to focus her post-"Laverne" career behind the camera. She had directed four episodes of the series between 1979 and 1981, and found it to her liking. She got her first opportunity to direct a feature when she replaced Howard Zieff on the Whoopi Goldberg comedy "Jumpin' Jack Flash" (1986). Though the film tanked at the box office, it gave her the confidence to branch out with her own project. So in 1989, she teamed up with the then-not-quite-A-lister Tom Hanks on the charming fantasy "Big," about a young boy who wishes to become an adult - and does, without losing his adolescent attitude and interests. A box office smash, "Big" was the first feature by a woman director to break the $100 million mark in ticket sales, establishing Marshall as a major director in Hollywood seemingly overnight. Her next picture, "Awakenings" (1990), did not surface for two years due to 20th Century Fox, which wanted Marshall's friend Robin Williams and Robert De Niro for the lead roles of real life scientist Oliver Sacks and a comatose patient who revives after the drug L-dopamine is administered. A bittersweet drama with terrific performances by all involved, this film was also a success, even earning three Academy Award nominations, including one for Best Picture. Two years later, Marshall surpassed herself upon the release of "A League of Their Own" (1992), a funny and emotional film based on the women's baseball leagues that sprung up during World War II. Well acted by Geena Davis and Tom Hanks, and featuring scene-stealing performances by Marshall's friend Rosie O'Donnell and Lori Petty, the film fared moderately well, but developed a devoted fan base from both genders on home video and DVD. Marshall's subsequent films would receive mixed reviews and responses from audiences and critics. 1994's "Renaissance Man," with Danny Devito and Mark Wahlberg, fizzled without a trace, but "The Preacher's Wife" (1996), a remake of "The Bishop's Wife" with Denzel Washington and Whitney Houston, fared slightly better. She next helmed "Riding in Cars with Boys" (2001), a somewhat sad drama about a young mother's difficult life, which was marketed as a comedy; thus failing to connect with an audience, despite the presence of Drew Barrymore in the lead. Marshall's turns as producer followed a similar path; she scored as a producer of friend Ron Howard's "Cinderella Man" (2005), but fell flat with a big-screen version of "Bewitched" (2005). Marshall made sporadic appearances in films and television during this period, including cameos as herself in "Get Shorty" (1995) and friend Albert Brooks' "Looking for Comedy in the Muslim World" (2005). She and Williams also patched up their relationship together after over a decade's estrangement, and began making appearances together on television specials about "Laverne and Shirley;" even earning their stars on the Hollywood Walk of Fame at the same time. In 2007, it was announced that both would appear in a "loosely scripted" reality series in which both would live together, a la Laverne and Shirley, in Marshall's house, but the project never got off the ground. Marshall appeared in two of her brother's later films, "New Year's Eve" (2011) and "Mother's Day" (2016), as well as a cameo as herself in the comedy "Coming To America" (2014) and directed a handful of episodes of TV sitcoms, but as she entered her 70s, her workload slowed in part due to increasing health problems. Penny Marshall died at her home in Hollywood on December 17, 2018, of complications from diabetes. She was 75.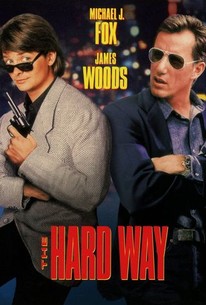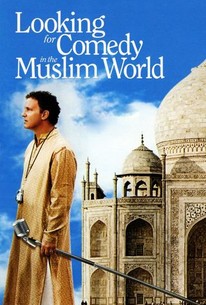 Looking for Comedy in the Muslim World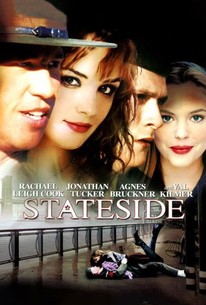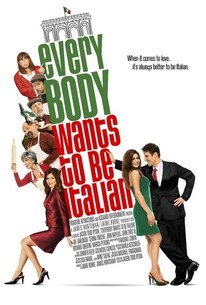 Everybody Wants to Be Italian
Photos
MOVERS & SHAKERS, Penny Marshall, 1985, (c)MGM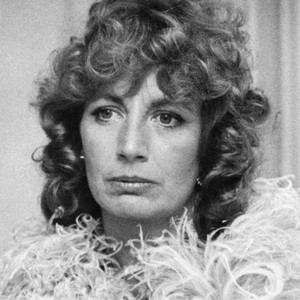 AWAKENINGS, Director Penny Marshall, 1990. (c) Paramount Pictures.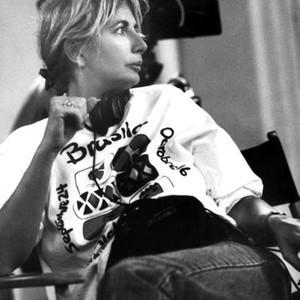 RIDING IN CARS WITH BOYS, director Penny Marshall, producer James L. Brooks, on set, 2001. ©Columbia Pictures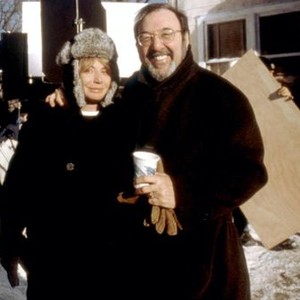 Sam & Cat, Penny Marshall (L), Jennette McCurdy (C), Ariana Grande (R), '#SalmonCat', Season 1, Ep. #17, 11/09/2013, ©NICK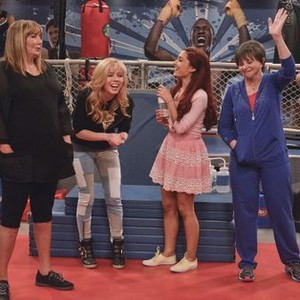 AWAKENINGS, Robin Williams, Penny Marshall, Robert De Niro, 1990. (c) Paramount Pictures.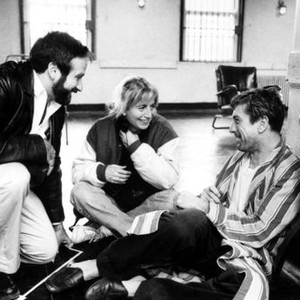 RIDING IN CARS WITH BOYS, Director Penny Marshall goes over the script with Drew Barrymore on the set, 2001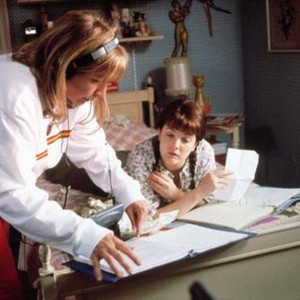 Sam & Cat, from left: Ariana Grande, Jennette McCurdy, Penny Marshall, Cindy Williams, '#SalmonCat', Season 1, Ep. #17, 11/09/2013, ©NICK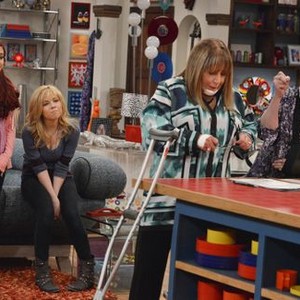 THE PREACHER'S WIFE, Director Penny Marshall, Whitney Houston, Denzel Washington on the set, 1996. (c)Buena Vista Pictures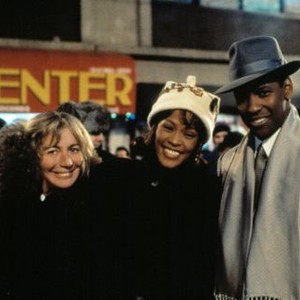 A LEAGUE OF THEIR OWN, Lori Petty, director Penny Marshall, Geena Davis on set, 1992, (c)Columbia Pictures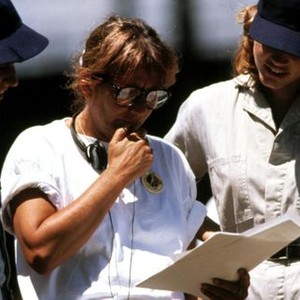 RENAISSANCE MAN, Mark Wahlberg, director Penny Marshall on set, 1994, (c)Buena Vista Pictures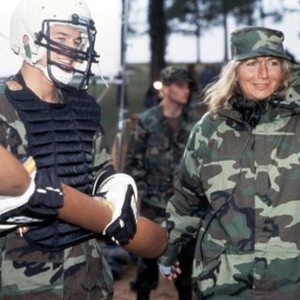 Portlandia, Penny Marshall, 'Motorcycle', Season 2, Ep. #7, 02/17/2012, ©IFC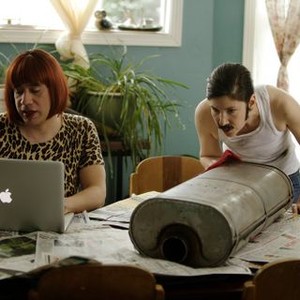 Portlandia, Carrie Brownstein (L), Fred Armisen (C), Penny Marshall (R), 'Cat Nap', Season 2, Ep. #6, 02/10/2012, ©IFC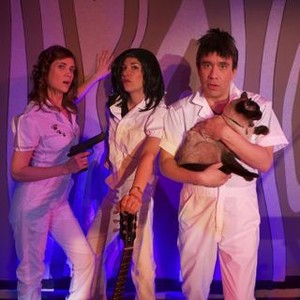 JUMPIN' JACK FLASH, director Penny Marshall, Whoopi Goldberg, 1986, TM and Copyright (c)20th Century Fox Film Corp. All rights reserved.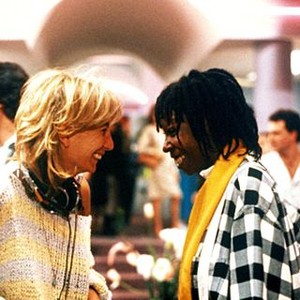 Hollywood Game Night, Penny Marshall (L), Rosie O'Donnell (C), Chris Colfer (R), 'Orange Is The New Game Night', Season 2, Ep. #6, 02/03/2014, ©NBC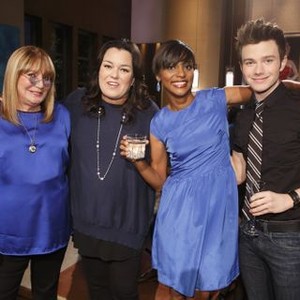 Hollywood Game Night, Rosie O'Donnell (L), Chris Colfer (C), Penny Marshall (R), 'Orange Is The New Game Night', Season 2, Ep. #6, 02/03/2014, ©NBC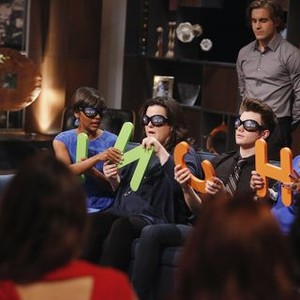 Hollywood Game Night, Penny Marshall (L), Rosie O'Donnell (C), Chris Colfer (R), 'Orange Is The New Game Night', Season 2, Ep. #6, 02/03/2014, ©NBC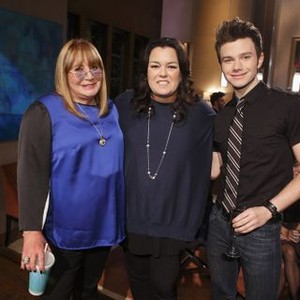 Sam & Cat, Penny Marshall (L), Jennette McCurdy (R), '#SalmonCat', Season 1, Ep. #17, 11/09/2013, ©NICK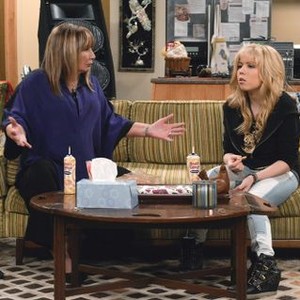 Sam & Cat, Penny Marshall (L), Jennette McCurdy (C), Ariana Grande (R), '#SalmonCat', Season 1, Ep. #17, 11/09/2013, ©NICK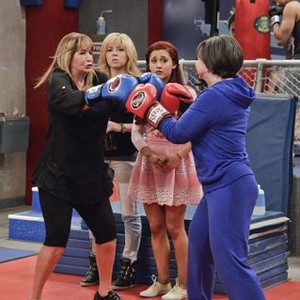 Sam & Cat, from left: Cindy Williams, Jennette McCurdy, Penny Marshall, Ariana Grande, '#SalmonCat', Season 1, Ep. #17, 11/09/2013, ©NICK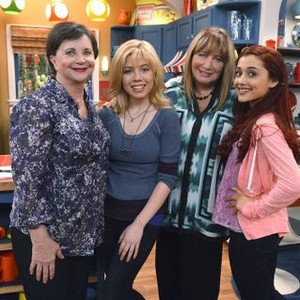 Sam & Cat, Penny Marshall (L), Jennette McCurdy (C), Ariana Grande (R), '#SalmonCat', Season 1, Ep. #17, 11/09/2013, ©NICK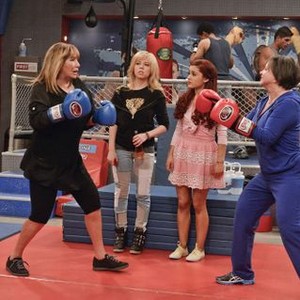 Skip to Quotes