Anna Christie
1930, Drama, 1h 29m
4 Reviews
1,000+ Ratings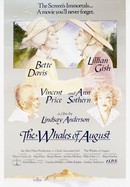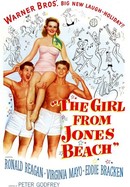 The Girl From Jones Beach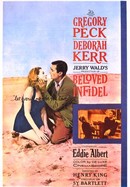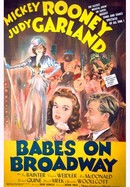 Where to watch
Rent/buy
Rent/buy
Rent/buy
Rate And Review
Movie Info
As a child, Anna Christie (Greta Garbo) was sent away by her father, Chris Christofferson (George F. Marion), to live with unkind relatives in Minnesota. Although she escaped her family, Anna fell into prostitution, and she still resents her father's decision. When Anna travels to New York to reunite with her father, she tries to keep her past a secret. It is only when she falls in love with a sailor named Matt Burke (Charles Bickford) that Anna realizes she must reveal the truth.
Audience Reviews for Anna Christie
the first garbo sound flick adapted from eugene o'nell's cynical story about a prostitute. garbo plays low-life women in the burgeoning period of her sound stage such as susan leonix: her rise and fall, later she's got more polished into those roles of tragic divine creatures such as camille, mata hari, anna karenia, queen christina and the ballerina in grand hotel...etc....anna christie might reflect the ambivalent gender-ambiguity on the real life garbo with her babbling men-hating remarks. "oh! men! all these men! i hate them! " that concides with the mannish side of garbo that manifests severe grittiness. as the one man who captures her heart emerges, she represses her mannishness into oblivion then she transforms into the affectionate ingenune who yearns for love at any cost that is the pattern of my so called "garbo cinema romances" except garbo's breakthrough into sound with her husky idiocyncratic voice and her innovative presence. the movie's aestheticism is mainly attributed to its elaborated dialogues with the craftmanship of master eugene o'nell, tinted with literature catharsis full of human-concerned pathos toward its characters. of course, the proper casting is also one of major factor which adorns the movie. as garbo utters "gif me a visky, ginger ale on the side, and don' be stingy, baby, " anyone would turn around and drawed by this raw magnetic androgynous voice then observe upon her statuesque facial contour with awe.

The thirties were a time when film truly surprised which wasn't necessarily the case in later decades and Anna Christie is an example of a good film from the era. Spend a Sunday afternoon with it.
See Details