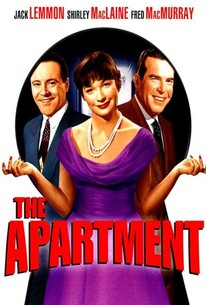 The Apartment
1960, Comedy/Drama, 2h 5m
107 Reviews
25,000+ Ratings
What to know
Critics Consensus
Director Billy Wilder's customary cynicism is leavened here by tender humor, romance, and genuine pathos. Read critic reviews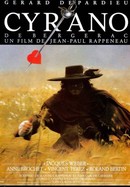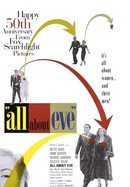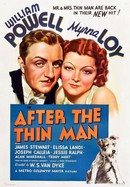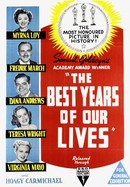 The Best Years of Our Lives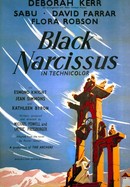 Where to watch The Apartment
In Theaters
Rent/buy
Subscription
Rent/buy
Watch The Apartment with a subscription on Amazon Prime Video, rent on Vudu, Apple TV, Amazon Prime Video, or buy on Vudu, Apple TV, Amazon Prime Video.
Rate And Review
The Apartment videos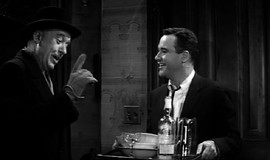 The Apartment: Official Clip - You're on Your Way Up
CLIP 1:05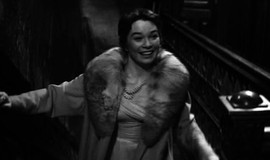 The Apartment: Official Clip - Shut Up and Deal
CLIP 2:00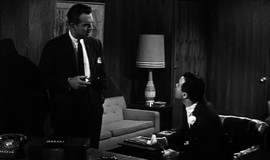 The Apartment: Official Clip - The Floating Key
CLIP 2:02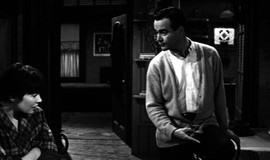 The Apartment: Official Clip - Fruitcake Every Christmas
CLIP 1:20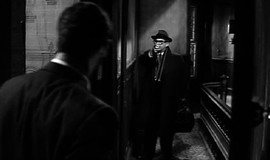 The Apartment: Official Clip - Slow Down, Kid!
CLIP 1:02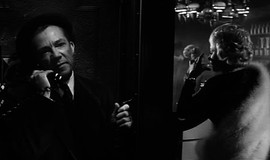 The Apartment: Official Clip - We Never Close at Buddy Boy's
CLIP 1:47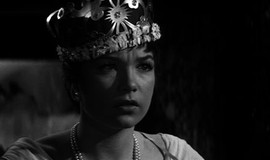 The Apartment: Official Clip - Ring in the New
CLIP 2:12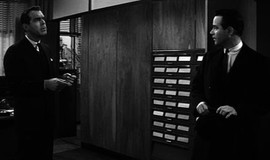 The Apartment: Official Clip - All Washed Up
CLIP 1:54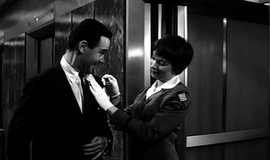 The Apartment: Official Clip - A Flower From Miss Kubelik
CLIP 1:46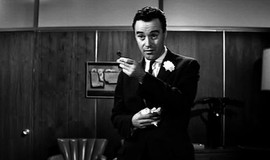 The Apartment: Official Clip - Sheldrake Wants the Apartment
CLIP 2:13
The Apartment: Official Clip - The Best Operator in the Building
CLIP 1:26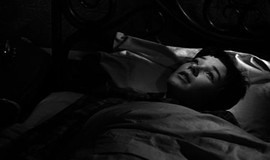 The Apartment: Official Clip - That's the Way It Crumbles, Cookie-Wise
CLIP 0:49
The Apartment Photos
The Apartment (1960)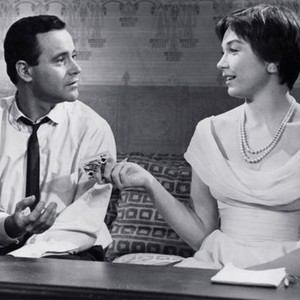 The Apartment (1960)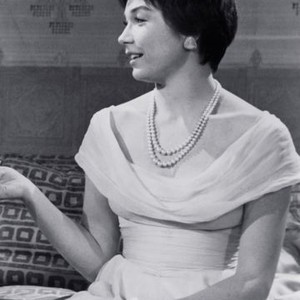 The Apartment (1960)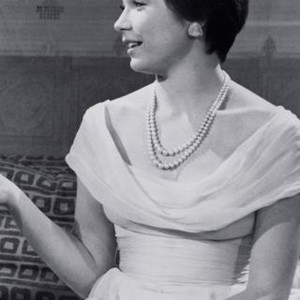 The Apartment (1960)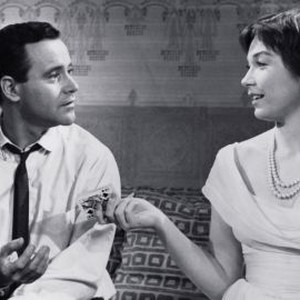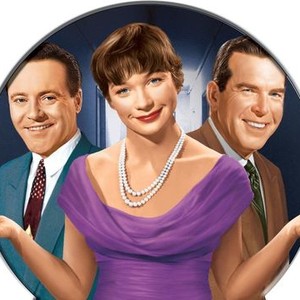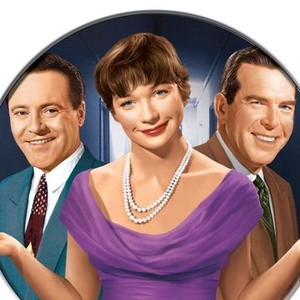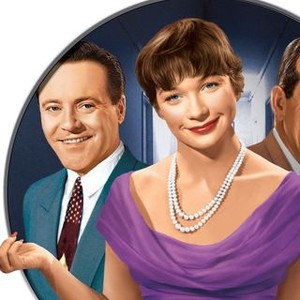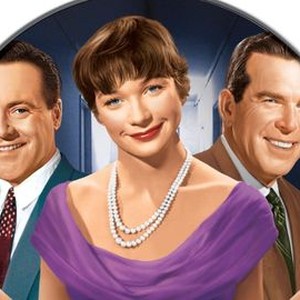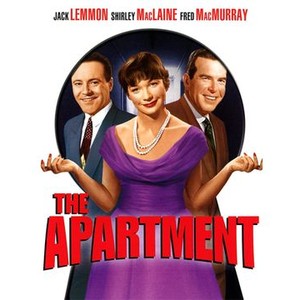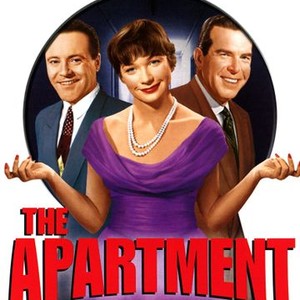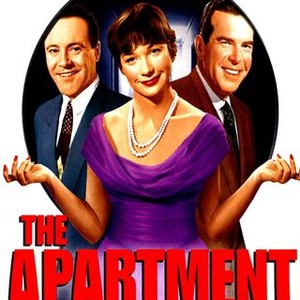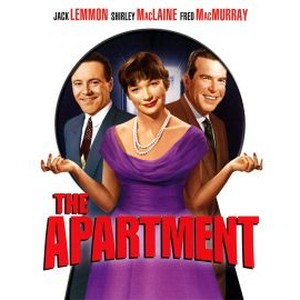 The Apartment (1960)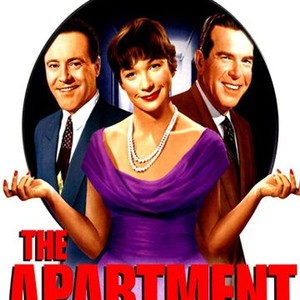 The Apartment (1960)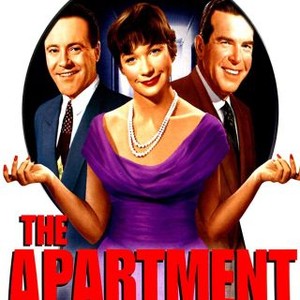 Movie Info
Insurance worker C.C. Baxter (Jack Lemmon) lends his Upper West Side apartment to company bosses to use for extramarital affairs. When his manager Mr. Sheldrake (Fred MacMurray) begins using Baxter's apartment in exchange for promoting him, Baxter is disappointed to learn that Sheldrake's mistress is Fran Kubelik (Shirley MacLaine), the elevator girl at work whom Baxter is interested in himself. Soon Baxter must decide between the girl he loves and the advancement of his career.
News & Interviews for The Apartment
Audience Reviews for The Apartment
The premise of this romantic comedy from 1960 is that an office worker (Jack Lemmon) lets married men and their mistresses have their trysts in his apartment while he stays late at work. As the men are more senior to him in his company, he does it in part to curry favor and advance, but also simply because he's a soft touch and nice guy. His neighbors think he's a wild man and philanderer since they hear noises and see women coming and going, but he never disabuses them of this misperception. Throughout the movie he consistently protects others, even the 'bad guy' (Fred MacMurray), who is manipulating a woman (Shirley MacLaine) by leading her on about leaving his wife, when it's clear he has no real feelings for her. It was great to see the little snippets of life in this time period and the cultural references, and the office space shown by director Billy Wilder is on its own fantastic (wow, talk about an 'open office' plan). It's interesting to see several actors you'll know from later works: MacMurray (the father in 'My Three Sons', though he had also been in Wilder's 'Double Indemnity' and other films earlier), David White (who depending on your 60's TV knowledge you may recognize as Darrin's boss in 'Bewitched'), and Ray Walston (who was the hardest to connect for me, but when I finally got it I was quite happy with myself ... he was the actor who, 22 years later, would so brilliantly play Mr. Hand opposite Jeff Spicoli, played by Sean Penn in Fast Times at Ridgemont High). But I digress. MacLaine is the real star here, with several great moments. While you can see the ending coming from a mile away, there are elements of real melancholy in this movie, including a scene with Lemmon and a woman in a bar, both down on their luck, which is priceless. There is also some edge to the movie with all that playing around, and a wild company holiday party, so that the movie doesn't feel sugary-sweet. I don't think it should have gotten five Oscars (including Best Picture and Best Director), particularly in the year Alfred Hitchcock's masterpiece 'Psycho' was released - this was a huge miss by the Academy - but it's certainly a good movie, and enjoyable to watch 55 years later. As a last bit of movie trivia - this was the last black and white film to win the Best Picture award, that is, until 'Schindler's List' won in 1993.

I've heart of "Love in an Elevator", but this dude has actually fallen in love with an elevator girl... who is also a self-loathing mistress, which I reckon means that Jack Lemmon was always part of some sort of "odd couple". Seriously though, before tackling "The Private Life of Sherlock Holmes", Billy Wilder explored "The Private Life of Some Random Insurance Company Dude" for a little over two hours. Shoot, there's anything but privacy in this film about some cat lending his apartment to business of professional and adulterous natures, but I don't know how saucy you can get out of something with a title that seems so bland after something like "Some Like it Hot", yet that couldn't stop audiences from flocking. Well, don't worry, because this film is plenty entertaining, enough so for it to be a hit, although the Academy Awards may have just given this film acclaim because they were big Billy Wilder fans. They were probably just a fan of overlong cinema early on in the '60s, because they even nominated "The Alamo" to be the Best Picture of 1960, which is beyond man in retrospect, unless that went to show you how low the standards for cinema were in 1960. No, "The Alamo" was alright, and it's not like this film is as long as that, but, come on, it's over two hours of something that is evidently not interesting enough for me to be funny for just a paragraph. This film may have done a better job than me of taking a long route towards something reasonably interesting and amusing, although it does manage to pick up some issues along its overdrawn path. This comedy is rather ambitious, in that it breaks some ground in its influential tastes, yet it still has a tendency to conform to the subdued wit and moderately romanticized realism of comedies of the time, before breaking into obvious satire, if not some over-the-top fluff that has since become borderline obligatory, but wasn't especially sharp even back in the day. If the humor isn't a touch flat to begin with, unevenness in the degree of fluff implemented into this comedy convolutes humor to the point of flatness, and to make matters worse, the humor is sometimes jarringly abandoned altogether, by a hint of drama which doesn't really gel, tonally speaking, even though it is never especially weighty. Perhaps the dramatics would have more kick if they weren't also plagued by fluff, in the form of melodramatics which, even in the context of this sometimes intentionally unrealistic comedy, challenge your investment in a story of little engagement value to begin with. I've forcibly joked about this time and again, but for a Best Picture winner, this film's story doesn't have much going for it, being edgy only within the boundaries of late '50s and early '60s fluff, with light conflicts and consequentiality which don't exactly get any juicier along the way. There's not much on paper, and when it comes to execution, there's too much, because even though this film reaches a runtime of 125 minutes more organically than I feared, possibly through a brisk sense of pacing within Billy Wilder's direction, such a runtime is not justified by the many moments of meanderings which lead to an aimlessness that really challenges your attention, maybe even blands things up. For what this film is, it is so well done for the time and for today's standards that it actually flirts with a rewarding point, but if it's going to get there through all of the natural shortcomings, then it can't afford to be so overlong and uneven with its tone. Still, the point is that this film is almost relatively strong in its entertainment value, and in its conceptual value. I've strongly stressed the natural shortcomings of this fluff piece, but I also made a brief reference to this film's runtime of over two hours' not being as forced as I feared it would be, because what undoubtedly helped this film gain acclaim was its story carrying some genuinely intriguing, if slightly forced layers of comedy, romance and drama, which establish potential that surely relies on the handling of a dynamic, maybe even inconsistent tone. Well, Billy Wilder cannot keep a firm grip on the layers of this influential rom-com and melodrama, nor can he flare things up enough to prevent bland spells from ensuing on the back of the dragging, but the way he works with many things to convey anything from high-fluff humor to tasteful melodramatics makes for some solid highlights, the bridges between stand to feel more draggy. Through tight scene structuring, Wilder sustains brisk pacing which in turn sustains entertainment value through all of the meanderings and inconsistencies, with a great deal of help from a lively, if overblown script. Wilder and I.A.L. Diamond, as screenwriters, get a little ambitious with his juggling high humor and somewhat weighty melodramatics, but if nothing else can be admired about this script, then it is its sheer originality, which makes it all the easier to appreciate the humor whose highlights in subtle wit and satire are biting, and whose heights in color, while a little cheesy on occasion, were refreshing at the time and generally hit pretty hard even to this day. As for the more organic shifts into depth, Wilder and Diamond manage to get some resonance through the very smarts and tastes he drives the humor with, anchored by well-rounded characterization that crafts memorable roles to humanize this affair. If nothing else humanizes this classic rom-com-dram, then it is the portrayals of the well-drawn characters, for this cast offers charisma across the board, bonded through impeccable chemistry, and sometimes punctuated by a few dramatic notes which breathe a lot of life into the heart of this generally genuine melodrama of limited consequence, but not miniscule potential. Ambition outweighs that potential, and that makes the natural shortcomings palpable enough for the final product to be decidedly secured as rather underwhelming, but it's still plenty of fun, with enough moving moments to at least deliver on glimpses of the rewarding flick that it probably couldn't have been on the whole. When it's time to lock up, inconsistencies in the groundedness (or whatever) of the humor, and even in the tone of this sometimes melodramatic affair of limited conceptual consequence, and of considerable dragging hold the final product back, though not as much as I feared, for there is enough intrigue to the story, realization to the direction, originality and sharpness to the writing, and charisma and layers to and chemistry between the performers to make Billy Wilder's "The Apartment" an almost rewardingly entertaining, if overblown romantic comedy-drama classic. 2.75/5 - Decent

From the very start I knew I would enjoy this film. I didn't bother looking at the cast before ordering it, I already knew that the film's considered one of Billy Wilders' classics, but I wasn't aware that Jack Lemmon was in the film, an that came as a pleasant surprise. Personally there's something cozy to me about large office buildings, with rows of workers typing away. This opening scene on the 19th floor is something beautiful to me. I loved this kind of shot when I saw one in Orson Welles' The Trial, and I love how it looks on screen with The Apartment. The first hour, the best one, is where the film had me laughing. Adult style humor, and remains classy while being all about middle age (and older) swingers. Once, the protagonist, CC Baxter earns his promotion, the film starts getting more into a touching setiment. While at first this was balanced fine for me with the comedy, eventually it lost its magic. It became predictable and somewhat bland. Yet I still have a positive view of the film. The Aprtment is no doubt a comedic classic. It has all the aspects of what a classic should be, and I loved the first half enough to overlook my boredom at the end.

Jack Lemmon stars in "The Apartment" as C.C. Baxter, a lowly workaholic that allows his superiors to use his apartment for their own adulterous affairs in order to be promoted. It's an ingenious concept that despite being promising doesn't feel as utilized as it should have been. Lemmon is as terrific as ever, giving perhaps his best performance, and Shirley MacLaine is solid as his sordid love interest, and there's the distinct feeling that the film is way ahead of its time, but it's tonally uneven, a little overlong and not very engaging. Nonetheless, who am I to argue its place in film history? I didn't enjoy it as much as most everyone else has, but I found it amusing and quite romantic.
See Details