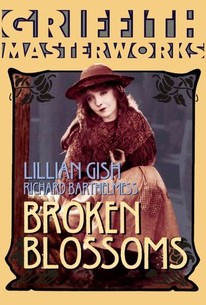 Broken Blossoms
1919, Drama, 1h 27m
22 Reviews
2,500+ Ratings
What to know
Critics Consensus
Thought-provoking and beautifully filmed, D.W. Griffith's Broken Blossoms presents a master at the top of his form. Read critic reviews
Where to watch Broken Blossoms
Rent/buy
Watch Broken Blossoms with a subscription on Amazon Prime Video, rent on Amazon Prime Video, or buy on Amazon Prime Video.
Rate And Review
Broken Blossoms Photos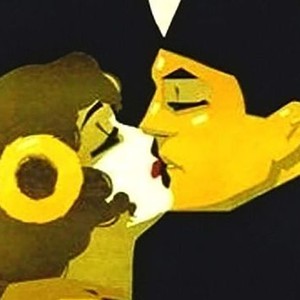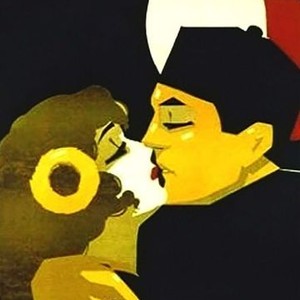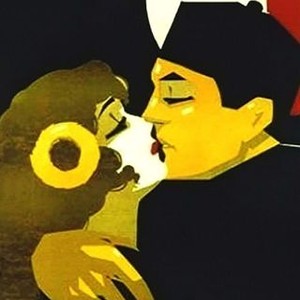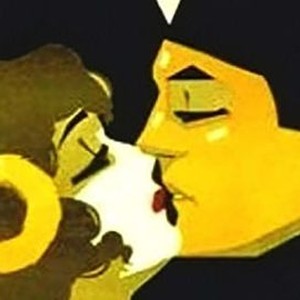 Broken Blossoms (1919)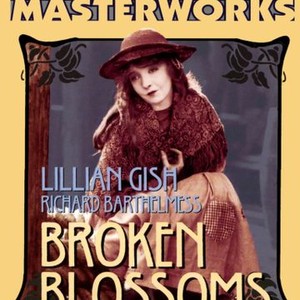 Broken Blossoms (1919)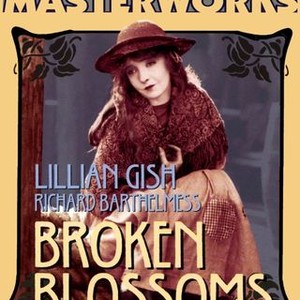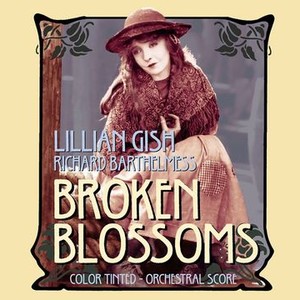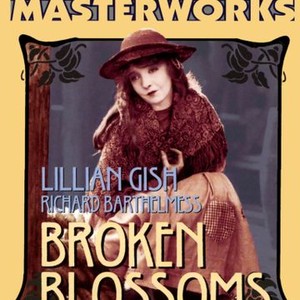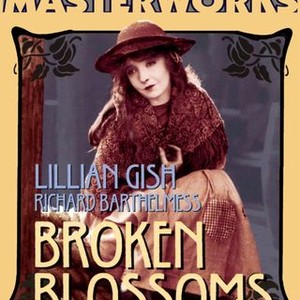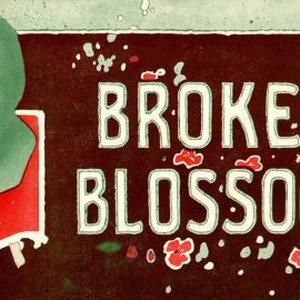 Broken Blossoms (1919)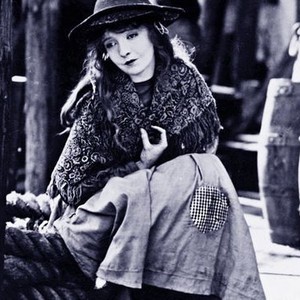 Broken Blossoms (1919)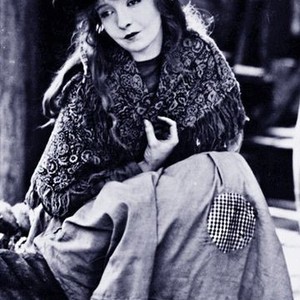 Broken Blossoms (1919)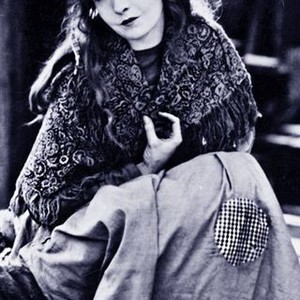 Broken Blossoms (1919)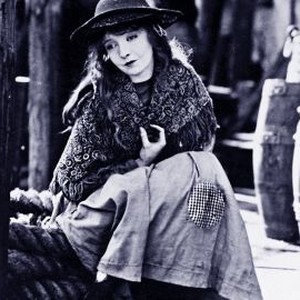 Movie Info
When Chinese immigrant Cheng Huan (Richard Barthelmess) moves to London to spread Buddhism, he is unprepared for the deplorable conditions and intolerance of its inner city. But Huan succumbs to his environment; his missionary dream turns into indifference and opium addiction, until he finds battered Lucy Burrows (Lillian Gish) at his doorstep. He devotes himself to her recovery, and the two kindred souls become close, but tragedy awaits in the form of Burrows' abusive father (Donald Crisp).
Genre: Drama

Director: D.W. Griffith

Producer: D.W. Griffith

Writer: D.W. Griffith

Release Date (Theaters): original

Release Date (Streaming):

Runtime:

Distributor: United Artists

Production Co: D.W. Griffith Productions
Audience Reviews for Broken Blossoms
One of the most controversial films of the silent film area, Broken Blossoms is a story about an unlikely friendship formed by the outcasts of London, it featured "domestic violence" which shocked many at the time. Nonetheless, it was beautifully shot with some of the most elegant set designs and editing.

Lillian Gish gives an inspiring and masterful performance in "Broken Blossoms," Griffith's film about an interracial romance during a time when phobia against Asians was at plague-like levels. Though many films of today depend on camera techniques and modern editing to create tension in scenes, Gish's acting just about singularly creates the necessary tensions and tones that are carried scene after scene. Her character, along with Barthelmass's pitiful and, ironically, ignorantly named "Yellow Man" character (well, small steps...) serve as glimmers of innocence in the dark and glum Limehouse area the film is set in (it's even said that the dark and gritty environment of Battling's shack, though primitive and stale, is a precursor to noir.) The themes are at a minimum but still conspicuous enough to be amusing. Cheng the "Yellow Man" precociously, and naively, aspired to spread Buddha's message of peace to the West while a western missionary intended to spread the message of Christ to the East with packets on the subject of hell. Subtle social commentary on the peaceful methods of the East, abstractly seen as innocence embodied by Cheng, being stifled by the intimidation methods of the West (the recurring motif of bells is also a welcomed feature.) Battling, the antagonist, and his brute, xenophobic conduct serves as a great opposite to Cheng's timid, oppressed nature. The iris shots, tinting, and general nebulous look of many silent films, meshed with a tranquil score, lend a visually and rhythmically dreamy quality that is very present in "Broken Blossoms;" this was really a joy to watch and just a delightful piece of oneiric escapism. But, what really makes this film is, again, Lillian Gish. Her cradling a baby doll in an allusion to the Madonna or hysterically sobbing before being beaten by her draconian, amoral father makes this film sensational. The way she plays with her eyes, her facial features, and her body language is all fantastic, especially during a time when flat, stationary camera angles and prolonged, uncut shots demanded innovative and immaculate performances from actors and actresses.

New-age films definitely get some of their retrospective ideas from films such as Broken Blossoms. With no dialogue present it has to be a powerful story in order to have such an impact of sheer enjoyment and emotions, and this film goes above and beyond all expectations. As an asian man comes to London from his hometown for personal reasons, but when he get's caught up in an ugly, father/daughter conflict, he takes in little 12 year-old Lucy to nurture her after the beatings of her raged "Boxing Champion" father. The only feelings he sees is romantic and he tries to come-on to Lucy even though she would have no idea what he is trying to do. This film is beautifully told, easily understandable, it has an amazing orchestra following it, and the conclusion will make your gut spin. Broken Blossoms has true meaning and it is a film that I will remember forever. D.W. Griffith has made a masterpiece and it may just be one of my favourite films of all time!

It was ok, but mostly meh. I was distracted by how stupid the "Asian" dude looked, because he was always squinting and looking 'derp'. It made it hard for me to take it seriously.
See Details