The Lady Vanishes
(1979)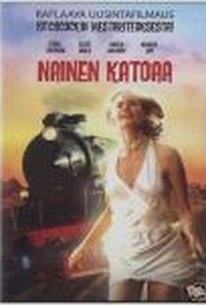 Movie Info
Screenwriter George Axelrod turns Alfred Hitchcock's classic comedy-thriller into a capering screwball comedy showcase for Cybill Shepherd and Elliot Gould in this style-less remake of The Lady Vanishes. On an express train traveling through pre-World War II Germany, Amanda Kelly (Cybill Shepherd) befriends a cute old nanny, Miss Froy (Angela Lansbury). But when Miss Froy disappears and the rest of the passengers profess no knowledge of the old woman, Amanda and Robert Condon (Elliot Gould -- the only person aboard who will believe her story about the missing woman -- search the train trying to find out what happened to Miss Froy. In the meantime, they uncover an insidious German plot and fall in love. ~ Paul Brenner, Rovi
Critic Reviews for The Lady Vanishes
Audience Reviews for The Lady Vanishes
Cybill is very beautiful but completely miscast in this unnecessary remake of the Hitchcock classic. Gould joins her in being remarkably wrong for his role. Thank goodness Angela Lansbury is aboard to lend at least a few minutes of class to this plodding affair.
The Lady Vanishes Quotes
There are no approved quotes yet for this movie.