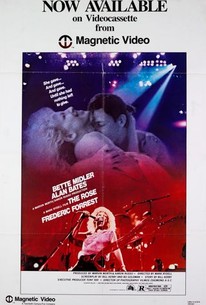 The Rose
1979, Musical, 2h 14m
22 Reviews
5,000+ Ratings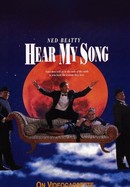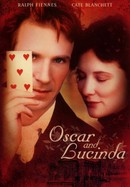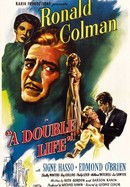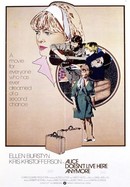 Alice Doesn't Live Here Anymore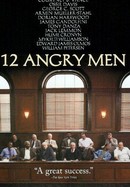 Rate And Review
Movie Info
Rose (Bette Midler) is a passionate 1960s rock star who pours herself into every performance despite her demanding manager, Rudge (Alan Bates), who encourages her to tour excessively. While singing is her greatest love, the rock 'n' roll lifestyle takes its toll as Rose succumbs to drug and alcohol abuse. Only Rose's kind-hearted boyfriend, Dyer (Frederic Forrest), tries to save her from falling victim to her own success in this drama loosely based on the life of Janis Joplin.
Audience Reviews for The Rose
The concert sequences are quite good (they feel authentic, while never losing the narrative) but the plot gets a little repetitive. Still, it's a solid piece of work that may have actually benefited from being denied access to Janis Joplin's actual life story as it gave the filmmakers the freedom to do whatever they wanted.

"When the night has been too lonely, and the road has been too long, and you think that love is only for the lucky and the strong, just remember in the winter, far beneath the bitter snows, lies the seed that with the sun's love in the spring becomes the rose." I'm sorry, but that song sure can get stuck in your head, and that's probably why it's more popular than the film itself, like, by a near-startling margin. Hey, folks, it's quite the mellow ballad, which really makes me wonder if this film is at all inspired by the life and career of Janis Joplin, because, wow, she sure did go well over the top with the hard blues rock vocals, admittedly to the point of being annoying something fierce, or rather, about as annoying as you would expect a heroin-addicted, alcoholic rock vocalist to be (Yeah, Kurt Cobain, we get it, "A denial, a denial, a denial, a denial..."). No, Joplin, as a nonetheless killer vocalist, had plenty of groovy softer songs, as surely as this film's Mary Rose Foster character has plenty of... slightly over-the-top songs. Yeah, forget you Bette Midler, with your subdued... clean and beautiful vocals, because I won't truly believe you as Joplin until you start hollering out, "Baby", over, and over, and over, and over, and over, and over again. No, you passionate dopeheads, Joplin was indeed an awesome vocalist, it's just that it's kind of ironic that Joplin is most well-known for the over-the-top songs, whereas this film is, well, only known for its soft title track. Once again, people, I too am going over the top, because this film isn't that forgotten, as well as it shouldn't be, as it is quite good, in spite of having some thorns. Simply covering the latter years of the career of a self-destructive musical icon, this film opens up suddenly plopping you in the midst of the life of its lead, expecting you to know Janis Joplin well enough to not need all that much background information on this character study, and yet, this isn't Janis Joplin we're talking about, but rather a should-be distinguished woman with a should-be distinguished story whose immediate underdevelopment is seriously distancing, and whose limitations in gradual exposition don't exactly compensate for the underdevelopment. Of course, it's not like the story isn't too recognizable for its own good, and not just to those familiar with the Joplin-esque story which inspires this narrative, as this film follows an almost overly traditional path as a drama about an artist's coping with her flaws and possible fall from grace, until slipping into predictability, intensified by somewhat manufactured-feeling dramatics. Generally fairly tight with its dramatic realization, this film, upon losing comfort with its depths, all but really flies off the handled as histrionic, through questionable thin character motivations and abrasive, or at least overblown dramatic set pieces which limit the drama's depths, while shaking the subtlety of depth to thematic value, at least in Bo Goldman's and Bill Kerby's script. The subtlety issues certainly don't frequently derive from Mark Rydell's directorial atmosphere, whose delicately collective atmosphere carries an effective thoughtfulness, until getting carried away with the pacing steadiness which dulls down momentum too much to keep entertainment value, let alone intrigue, all that consistent. At the very least, the overt thoughtfulness to Rydell's storytelling stiffens pacing, and therefore gives you an opportunity to meditate too much, on the problematic over-two-hour runtime which is reached through an excess in material and filler that quickly and firmly devolve into repetition that holds back a sense of progression to this narrative. Almost unfocused in its aimlessness, pacing is arguably the final product's biggest issue, though not the only one, as there's too much emptiness to the exposition, originality, subtlety and atmospheric bite for the film to secure its rewarding status all that firmly. Nonetheless, the final product does, in fact, secure reward value, being messy, yet realized enough in its bite to consistently compel thoroughly, and even entertain often, especially when musicality goes played upon. While sometimes noisy in its harder bluesy stylings, this film's soundtrack is relatively outstanding, boasting killer instrumentation behind Bette Midler's stellar vocal range and stylistic diversity, typically behind a live performance simulation which delivers on fantastic energy - expressed within Midler's individual liveliness and electric interactions with the band - that enhances the entertainment value which the tunes, alone, firmly establish. Even as a fictitious live musical experience, this film delivers, and even when the concert visuals are set aside, you've got plenty of music to latch onto as markers for major heights in entertainment value, shaken during the less musical moments by a certain dryness, though certainly not something that compellingness can thrive on all that thoroughly. It's the dramatic depth of this film which can make or break this effort's full impact, and in concept, plenty of it stands, for although the underdevelopment loosens your full grasp on this character study which is already a little too familiar for its own good, there's plenty of potential to this portrait on an artist's realization of her humanity as her flaws aggressively close in on the comfort in her questionable lifestyle. Meat is certainly there on paper, but the interpretation of this worthy story concept is what really matters in the long run, and no matter how underdeveloped, formulaic and, worst of all, repetitiously overdrawn it is, Bo Goldman's and Bill Kerby's keeps flavor going with thorough cleverness to dialogue, while making highlights in characterization count with subtly human depth that offers a gripping change of pace from the subtlety issues that Mark Rydell works to compensate for with a directorial storytelling whose thoughtfulness is often blandly dry in its being so thoughtful, but just as often effective. Generally pretty controlled in its sometimes overambitious focus on clever writing and a worthy narrative concept, Rydell's direction rarely loses a sense of inspiration that, when really played up, moves, and such a formula to storytelling engrosses just enough for the film to transcend its messiness as an intimate character drama. What secures the heart of this film, however, is the performances, which are pretty decent across the board, particularly within such supporting players as the thoroughly charismatic Frederic Forrest, yet cannot begin to compare to a debut acting performance by leading lady Bette Midler that is not simply revelatory, but outstanding, with a harsh charisma that sells the trashy charm of the Mary Rose Foster character who goes inspired by the famously hard-edged Janis Joplin, until punctuated by a captivating emotional intensity that captures the anguish and core of Foster, and gives you extensive insight into the flawed star's vulnerability and gradual realization of such vulnerability. Foster is written to be a somewhat rocky lead, and in the hands of a lesser actress, she would have perhaps come off as too unlikable of a lead for her own good, but Midler's truly triumphant performance carries so much power and conviction, and effortlessly at that, that it's hard to not be drawn to the central focus of this character drama, and while inspiration is not quite as consistent or immense in the offscreen performances, Midler is but one of many aspects that leave the final product to compel through all its flaws as a worthy watch. Once the spring has come, atmospheric cold spells stand within the direction, dulling things down a bit, while thorough underdevelopment, consistent conventions and histrionic moments plague the film's script almost as much as a draggy narrative structure that leaves the final product to all but limp into underwhelmingness, evaded by the outstanding soundtrack, energetic visual musical performances, clever script, thoughtful direction and strong cast - headed by the absolutely sensational Bette Midler - which make Mark Rydell's "The Rose" a generally entertaining, frequently compelling, often moving and all around rewarding study on classic thorns found within music stardom. 3/5 - Good

Best work from Bette Midler ever. She gets inside Janis Joplin quite amazingly especially given that they are unlikely to share many personal traits.

As one of the top rock stars around, Rose(Bette Midler) is starting to feel the strain which is not helped by her copious drinking. At least, she has stopped using drugs. So, she wants to take a year off after the upcoming hometown concert in Florida but her manager/promoter Rudge(Alan Bates) reminds her of all the money she will lose if she does. At least, she gets to meet one of idols, Billy Ray(Harry Dean Stanton), after a concert but the meeting goes so badly, she runs away and jumps in the first car, driven by Huston(Frederic Forrest). Even as it is too long and a little ragged around the edges like its protagonist, "The Rose" has Bette Midler's fearless and astounding performance going for it which is enough to get it through the night. Plus, there are the entertaining musical numbers and a lovely late long shot of a lighted phone booth framed against the darkness. And the movie is surprisingly gay friendly with its night club full of drag queens(one of the highlights of the film), a kiss edited out of the film and perhaps the most chaste bath house in the history of New York City. I heard this was inspired by the life of Janis Joplin but I want to remain ignorant on that note, so I can judge this movie on its own merits. What I can say is it does not go the route of the cliched self-destructive rock star and instead focuses on Rose's insecurities which simultaneously drive and destroy her, with a manager who does not have her best interests at heart.
See Details