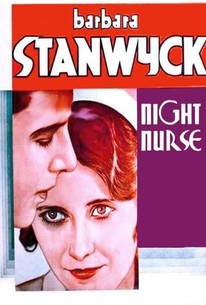 Night Nurse
1931, Crime/Drama, 1h 12m
11 Reviews
500+ Ratings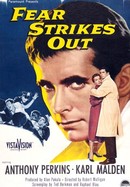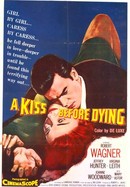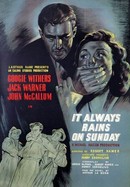 It Always Rains on Sunday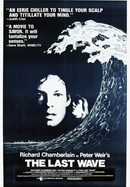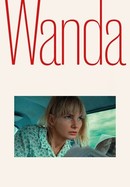 Where to watch
Rent/buy
Rent/buy
Rent/buy
Rate And Review
Movie Info
Live-in nurse Lora Hart (Barbara Stanwyck) is sent to care for two ailing young children. As the health of her patients gets progressively worse, she begins to question the methods of the children's doctor. Eventually, Lora finds irrefutable evidence linking the doctor to a plot to murder the children. Unfortunately, it's the young nurse's word against the doctor's, and no one believes Lora. But she does have one ally -- a hardened criminal named Mortie (Ben Lyon) who owes Lora his life.
Audience Reviews for Night Nurse
This one is definitely a guilty pleasure. It has to be. There are so many moments of obvious exploitation of young actresses Barbara Stanwyck (24 years old) and Joan Blondell (25), and they're all done in an amateurish way by director William A. Wellman, that you may find yourself chuckling at how over-the-top this pre-Code film is. We see Stanwyck undress to put on her new nurse's uniform, while Blondell eyes her up and down, and later takes off her garter for her. We see the two of them return from a night of carousing, and while getting undressed for bed, with Blondell's backside takes center stage. We see Blondell slipping on a uniform for surgery with the help of an assistant. And we see Stanwyck changing into her uniform, again while Blondell looks on admiringly. That's four underwear scenes, and all in the first 30 minutes! The movie does settle in to a plot, with the pair tending to a couple of trust fund babies who are being starved to death by none other than Clark Gable, who is quite sinister. In one scene Gable even knocks Stanwyck out, as Wellman dishes up a side of violence to go with the sex. As it plays out, it's all pretty ridiculous, but the star power of the film is hard to resist. I adore Stanwyck and Blondell, so confess this is not an unbiased review! I loved the chemistry Stanwyck had with Ben Lyon, the bootlegger she befriended on the job, and Blondell is a firecracker in every scene she's in. I found myself torn between being mesmerized by them and hooting over the movie's silliness, including an ending that was comically abrupt. Despite all that, it's probably must-see for anyone who likes pre-Code films, simply for how over the line the filmmakers wanted to take it, and with three superstars early in their film careers. It was certainly entertaining.

Stanwyck is an ordinary nurse until she learns of malpractice and has to fight for the life of her patient.

Cutesy and melodramatic. A nice example of young Stanwyck honing her craft.

'Night Nurse' A Naughty Innocuous Mystery I've never seen a Barbara Stanwyck film. Ever. Not even "Double Indemnity," but that one's coming sometime, so blow the story for me and you're off my friends list!! This one is very early in her career and I believe one of those vehicles that the studios made to showcase a particular actress to see if they have a chance at becoming a star. She gets her name in huge letters before the title, but poor Clark Gable gets 4th billing among all the other card-punchers. OK, there's Joan Blondell too. I watched this based on Leonard Maltin's recommendation, and I blurb: "Excellent, hard-bitten tale...Still potent today." That caveat because this was made in 1931. Leonard's biggest fault (besides hiring useless hacks to help review current movies) is his over-admiration of some pre-50s cinema. Hey, the guy wrote a book about it. While they may have packed them in 50 years ago, some films simply don't age well and he sometimes does not account for shifted sensibilities. Such is the case with "Night Nurse." You can see Stanwyck's star power in the making - I *will* have to watch more of hers - but the promised potent, hard-bitten scenes mostly amount to Gable (playing the heavy - hey I can speak Prohibition) squaring his shoulders while standing in a doorway. Not exactly edge-of-seat material, more in the glance-at-watch category. Beyond Stanwyck & Gable in early roles, the main entertainment value comes from Blondell as comic relief and the fact this was released pre-Motion Picture Code which strove to make movies wholesome. Therefore we get illegal hooch, drunken parties, and no fewer than 3 gratuitous scenes of the actresses in their underwear. While even Bridget Jones would balk at the bloomers they wore, to a '30s cinemagoer it must've been like watching an Andy Sedaris movie.
See Details