Dream Lover
(1994)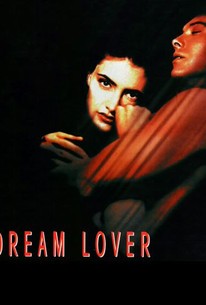 Movie Info
In this stylish, sleek, but unsatisfactory, thriller, Ray (James Spader), a young, successful, recently divorced architect meets a mysterious, beautiful woman, Lena (Madchen Amick). Ray, successfully pursues the extremely attractive Lena, but before they get too involved she warns him that she is, like many normal people, really screwed up. She also points out that men, blinded by their fantasies about her, are easily deceived into believing they know her. Despite her warnings, the two get married and start a family. After several years pass, however, Lena appears to be discontented and evasive. Ray begins to suspect she is having an affair after he catches her in several rather obvious lies and overhears some disturbing telephone conversations. To discover the truth he goes to Texas to investigate Lena's background and learns that everything she has told him about herself is a lie. He finds her parents and brings them back to California to confront her. Lena confesses that she changed herself to get away from her past, and by the time Ray finally realizes that his "perfect" life is crumbling down around him, it is too late to save himself. His ensuing confrontation with Lena reveals that, for quite some time, she has been formulating a devious and carefully thought-out plan to ruin him. Screenwriter Nicholas Kazan, in his directorial debut, moves the story along at a good pace and uses, fluid, flashy camera work, but the implausible story bogs the film down, as does the unconvincing, contrived ending. James Spader gives a fine performance as Ray, making the most of a difficult role. This interesting, nouveau-noir mystery, had great potential, but cannot overcome its poorly conceived plot.
Critic Reviews for Dream Lover
Audience Reviews for Dream Lover
Cynthia S.
Super Reviewer
½
James Spader plays a very successful businessman who just got a divorce and is very lonely until he meets the beautiful Mädchen Amick. They marry and have children but soon he discovers that his seemingly perfect "Dream Lover" of a wife has many hidden secrets that she always seem to have a perfect explanation for.
DREAM LOVER has a tightly wound plot and the twists and turns really work taking the viewer along for the ride as well. Definitely worth a rent for anyone looking for a psychological Neo-Noir style mystery thriller.
There was only one reason why I watched this and that reason was satisfied. Anyway, the actual movie was lame. I was distracted by above reason and in the olden days I would probably give this a high rating, but I'm looking past that, and rating fairly (sort of). Yeah, so without being cryptic... the plot was lame, acting was ok, good endind but the movie was fairly sucky.
Lauren Donis
Super Reviewer
Dream Lover Quotes
There are no approved quotes yet for this movie.