Hofshat Kaits (My Father My Lord)
(2008)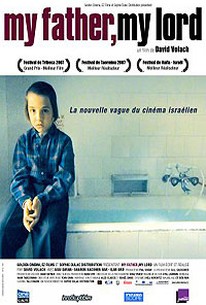 Hofshat Kaits (My Father My Lord) Photos
Movie Info
Israeli director David Volach's chamber drama My Father, My Lord (aka Hofshat Kaits, 2006) provides an intense character study of a rabbi in an Orthodox neighborhood, whose letter-of-the-law application of Talmudic tenets takes an exacting toll on his life. He must thus grapple with the conflicting demands of his belief system and his familial obligations to his wife and child.
Critic Reviews for Hofshat Kaits (My Father My Lord)
Audience Reviews for Hofshat Kaits (My Father My Lord)
[font=Century Gothic]In "My Father My Lord," Menachem(Ilan Griff) is your typical child with an innate curiosity at the world around him while attending Torah school and looking forward to a visit to the Dead Sea. He is doted on by his mother, Esther(Sharon Hacohen Bar), while his father, Abraham(Assi Dayan), a rabbi and Talmudic scholar, who while busy with his studies, does not mind that his son is present as he falls asleep from the boredom. Abraham's beliefs have evolved over time into inflexible dogma which rules over every moment of his family's lives. And that is the kind of behavior that the movie is out to critique which I have no problem with.(Along the same lines, some people should not have kids, no matter how encouraged they may be to do so.) It is with the approach that is definitely shaky because there are some things that should never be wished on anybody just to make a point. In this case, it does not make much difference whether it comes from god or the director, because they are the same person as far as these characters are concerned. This might explain why he is so found of complicated overhead shots which unnecessarily cloud the climax of the film.[/font]
Hofshat Kaits (My Father My Lord) Quotes
There are no approved quotes yet for this movie.