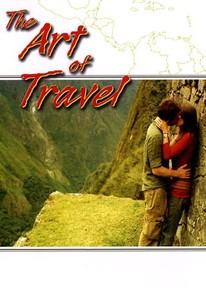 The Art of Travel
2008, Adventure, 1h 41m
8 Reviews
500+ Ratings
Rate And Review
Movie Info
Conner goes on his honeymoon, alone, and finds adventure with a ragtag group in Central America.
Audience Reviews for The Art of Travel
Hmm.....I put it on as something to fall asleep to, and it was so bad I couldn't sleep through it. For a movie that claims to hate quotes, it sure uses lots of lame ones to tell the story.

Stunning scenery, interesting characters, decent acting, but a lackluster plot add up to make this a bit of a disappointment. I didn't necessarily need a Hollywood, feel good ending, but it needed some spark to make it memorable and all we got was a little "pfft". There was so much I could not buy about the story. There were a lot of unanswered whys. Why were they hacking their way across the jungle? Why did the couple entice Conner to join them? Why did it take Conner so long to hook up with the girl and why did he leave her? Why? I think this was just a vehicle, an excuse to film in some incredible locations. And the promise is that there will be more to come. Oh, joy. Watch it for the scenery, but don't expect much from the story.
See Details