What to know
critics consensus
3 from Hell may be of interest to fans of the trilogy, but those not already on board with Rob Zombie's gory saga will find little to lure them in here. Read critic reviews
You might also like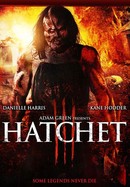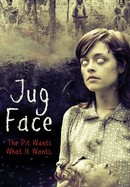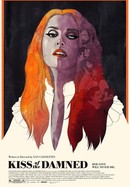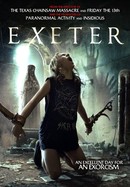 Where to watch
Rent/buy from $3.99
Rent/buy from $3.99
Rent/buy from $3.99
Rate And Review
Movie Info
Crazed killers Baby Firefly, Captain Spaulding and Otis Driftwood unleash bloody mayhem after escaping from prison.
Audience Reviews for 3 From Hell
At it's best moments, 3 From Hell is a crazy celebration of 70s exploitation excesses with a grindhouse attitude. At it's worst, it's a pornographic celebration in human cruelty without a point. A fine line to be sure, and a tightrope walk Rob Zombie loves to walk, but damn does this movie phase back and forth. I love the gritty look and the dark comedy, but sometimes the film is just mean for the sake of being mean. I get that these are crazy killers, that's their whole deal, but the film doesn't need to celebrate that with such excess. I also didn't love all of Zombie's more "artistic" choices. A number of times we are shown sequences in reverse order, like a sort of f***ed up Memento. Honestly, it just doesn't work. All that being said, there was enough about 3 From Hell I liked. The sheer excess went overboard for me sometimes, but I like that it pushed boundaries in a way only a few directors are really allowed to nowadays. The movie is disgusting, but in a way that's almost beautiful. And yeah, I love the 70s grindhouse aesthetic to it all. It's a mixed bag if ever there was one. I ultimately wish the saga of the Devil's Rejects ended with their shootout at the end of the last film, but if it had to continue, this aftermath isn't bad.

Fans have been waiting for a Devil's Rejects sequel for a very long time. Well 3 From Hell is finally here and it's... a bit of a letdown. Not bad! But, after such a great second installment, and such a wait, just... a bit of a letdown. I absolutely adore Richard Brake but his inclusion apropos of nothing and Sid Haig's early removal due to his recent sad passing, felt almost... Disrespectful? I don't know. Expecting a Rob Zombie movie to be respectful sounds silly now that I see it written in front of me - I mean, he's got his wife wearing a feather headdress front and centre on the poster. (On that, I feel it's not altogether unlikely that Zombie included that attire specifically so that people would complain about it and he could counter with "The character is already a serial killer, why are you looking for good behaviour from her, and why is her cultural appropriation the most offensive thing she's done to you?" Which would be... you know... A fair point.) But I digress. 3 From Hell a little disappointing, probably not the sequel we would have gotten if there hadn't been a 14-year gap between the second and third entries, but still, pretty decent, a fun time, especially considering that after House of the subsequent films have used gross murderers as the outright protagonists.