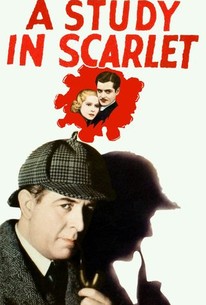 A Study in Scarlet
1933, Mystery & thriller, 1h 10m
14 Reviews
100+ Ratings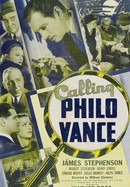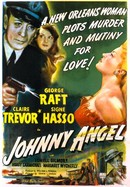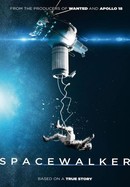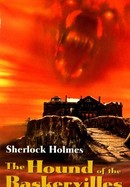 The Hound of the Baskervilles
Where to watch
Subscription
Subscription
Rate And Review
A Study in Scarlet Photos
Movie Info
While investigating a secretive group of aristocrats, Sherlock Holmes (Reginald Owen) and Dr. Watson (Warburton Gamble) must contend with a number of murders related to the elite society. Suspects involved in the case include lawyer and socialite Thaddeus Merrydew (Allan Dinehart) and Mrs. Pyke (Anna May Wong), the widow of a deceased group member. The stakes become higher when the lovely Eileen Forrester (June Clyde) is targeted by the killer and seeks the protection of Holmes and Watson.
Genre: Mystery & thriller

Original Language: English

Director: Edwin L. Marin

Producer: Burt Kelly, Samuel Bischoff, William Saul

Release Date (Theaters): limited

Release Date (Streaming):

Runtime:

Distributor: Fox Film Corporation, World Wide Pictures
Audience Reviews for A Study in Scarlet
Owen plays Holmes as more of a puzzle solver and planner who is able to outwit any criminal mastermind he comes across. He is still shown as a master of disguise, but never appears in the iconic Sherlock Holmes garb. Gamble is the more traditional older Dr. Watson who is quite clueless in assisting Holmes. I've read this story has nothing to do with Doyle's novel, A Study in Scarlet. Instead it seems to have a bit more in common with Christie's Ten Little Indians/And Then There Were None. There is a sinister secret society, and a sinister lawyer, and Anna May Wong as a sinister mistress/wife, but the audience is only shown shadows as to who the murderer is in this one. This American movie is of the intellectual puzzler style.

"a study in scarlet" is the early stage of sherlock homles in the 30s before basil rathbone's involvement in the 40s, even rathbone remains the best sherlock homles so far, but it's still a referential value to see reginald owen's interpretation as the legendary british detective. and the participation of youthful anna may wong in her prime beauty is another accessory relish. reginald owen's homles is a bit too proper and diginified without the enigma of basil rathbone. homles is entrusted to recover the lost jewlries from a group of owners who die one after another, and this is very similiar with the 1945 "house of horror" which is another sherlock homles flick with basil rathbone. and it is in the typical detective plots of hide and seek, the course of pursuit and deduction. anna may wong plays the mythical chinese widow of one dead member who turns out to utilize his faux demise to schemefully possess the lost jewlry and his insidious chinese wife is his accmoplice, then the two engage to murder one woman who hinders their treasure-thievery but remedied by sherlock homles in time then the crooked get arrested so the justice shall be served. of course, anna may wong is still showcasing her negative oriental image as the female villainy with conspicuous vehem while homles interrogates her and mistrusts her right away dismissively just becuz her oriental enthicity is amoral and not to be trusted. and wong does emit her contempt thru her icy-cold gaze of insouciance which glitters a sort of smoldering sensuality. and wong's wardrobe is also worthy of praises as well, her trademarked pastiche of orient and occiednt in fashion. briefly, anna may wong appears here more like a signfying token of western orientalism, a flat character without dimensions excapt serving her stereotyped image with aloof poise of her own as if her grudge of minority is simmering out as a repressed individulity. and that's the "it" wong could express while limited by racial segregation then. at least she makes it the second credit in "a study in scarlet"
See Details