What to know
critics consensus
Dated jokes (A Thousand Words was shot in 2008) and removing Eddie Murphy's voice -- his greatest comedic asset -- dooms this painful mess from the start. Read critic reviews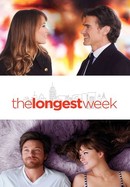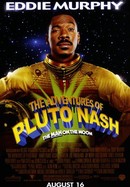 The Adventures of Pluto Nash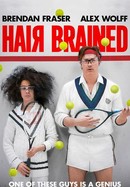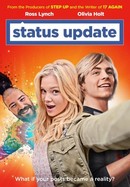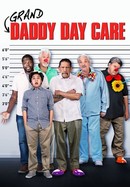 Where to watch
Rent/buy
Rent/buy
Subscription
Rent/buy
Rate And Review
Movie Info
Jack McCall (Eddie Murphy) is a selfish literary agent whose fast-talking ways allow him to close any deal. His next target is New Age guru Dr. Sinja (Cliff Curtis), but the savvy doctor sees right through Jack. A magical tree appears in Jack's yard, and, according to Dr. Sinja, the tree and Jack are connected; every time Jack says a word, a leaf falls from the tree. When the last leaf drops, Jack will die. With just a thousand leaves left, Jack must learn to curb his speech or he's a goner.
News & Interviews for A Thousand Words
Audience Reviews for A Thousand Words
Another free library rental that I wouldn't have paid full price (actually, anything) for. Wasn't expecting a great deal, but this was okay to watch once. Ending is enough to make you vomit, but leading up to it is okay with some amusing situations and characters. In particular I liked Jack Mcbrayer as the barista. Quite an original idea for this genre. Sounds ridiculous on paper, but actually it does work. I do agree with the comments that Eddie does not have the facial expressions to pull off silence.

Eddie Murphy. What happened to your taste in movie roles? This was the stupidest movie..not funny at all. Just stupid.

Its amazing how far and low Eddie Murphy has fallen, this guy used to be an action/comedy star, now he churns out straight to DVD rubbish. This film was made in 2008 yet due to major studio issues it wasn't released until last year 2012! now that's unlucky. To be honest the film isn't all that bad, there is a nice spiritual Buddist/Hindu flow through the plot which is simple yet effective. Its an easy going 'Scrooge' type affair really, Murphy is a fast talking slick literacy agent ('Jack') who stretches the truth to make his deals. He gets his comeuppance when he tries his usual spiel on an Indian Guru and ends up getting cursed. The curse being a Bodhi tree appearing in his garden, from there on every word 'Jack' utters a leaf drops from the tree, the tree dies as the leaves drop...and so does 'Jack'. Once 'Jack' realises his situation the tree only has 1000 leafs left, thus he must try not to speak anymore and hilarity prevails. Seen something like this before you say? yep you would be right, the plot is very much like Jim Carrey vehicles 'Liar Liar' and 'Yes Man'. In fact this film could have easily been a Jim Carrey vehicle, the plot is perfect for him, its virtually 'Liar Liar' all over again, to a degree. Murphy is wasted here as his best asset is his loud mouth, without it he's rather dull. The problem is Murphy doesn't have the rubber faced skills of Carrey (who would have fitted this much better) to fall back on. The laughs are very predictable as you can imagine but as said Murphy can't really pull them off very well, he's not that kind of visual comedian. The plot is sweet but again incredibly predictable and ends up being very very mushy towards the end, in fact I still don't quite know what Murphy's character really achieves to reverse his curse. Cliff Curtis as 'Dr. Sinja' is a nice cast choice but you almost feel the role could be given to Morgan Freeman as the character is pretty much the same as his 'Bruce Almighty' role. Lets be honest the whole cast of 'Bruce Almighty' or even 'The Truman Show' could replace the cast for this film and it probably would have done much better. Its nice to see some Hindu/Buddist imagery and religious culture in this film but that can't really save it. A bad choice in casting lets the film down hugely, on one hand it could have been a sensible emotional drama, on the other a great comedy. In the end its neither and simple below average, its annoying as there is a nice story in here too.

The film was so so. They had a good idea for a film, but they didn't execute it correctly. They needed a rewrite. The tone was off too. Some scenes were stupid. However, there was a bunch of scenes that were funny. Clark Duke reminded me a lot of Jonah Hill.
See Details