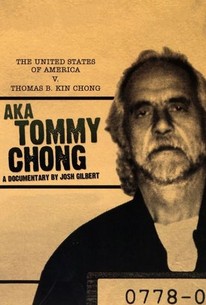 A/K/A Tommy Chong
2006, Documentary, 1h 18m
23 Reviews
1,000+ Ratings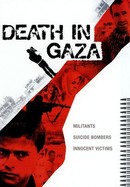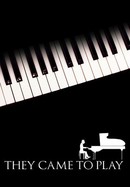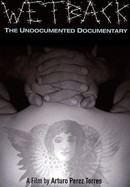 Wetback: The Undocumented Documentary
Rate And Review
Movie Info
This documentary, directed by first-time filmmaker Josh Gilbert, features renowned comedian Tommy Chong, of "Cheech & Chong" fame, as he deals with the federal government following charges of selling drug paraphernalia. Arrested as part of a large sting operation, Chong is sentenced to time in prison despite having no prior convictions. In addition to spending time on the various aspects of the case, the film looks at Chong's life and his performing career.
News & Interviews for A/K/A Tommy Chong
Audience Reviews for A/K/A Tommy Chong
Bill Maher: I can't think of a more ridiculous diversion of manpower than to bust Tommy Chong. If anyone feels safer because Tommy was put in jail, that's a ridiculous human being.  "United States of America v. Thomas B Kin Chong" Aka Tommy Chong is a documentary that strives to show just how stupid the government can be when it comes to the "War on drugs." It's solidly made and extremely entertaining if you are into the subject. Chong is a pretty charismatic guy and when he is onscreen, he's funny. Even right before he goes to jail and while he's in jail. He's cracking jokes, yet he's serious because the government made him serious. When he gets out, he says he's going to try to make a difference.  This film goes in depth on the mission called "Operation Pipe Dream." Mary Beth Buchanan had Tommy Chong hand picked long before this and the DEA used a little loophole in the paraphernalia law to take down Tommy Chong and his glass company. When his company shipped to Pennsylvania, which was one of the few states that were illegal to sell paraphernalia to, the DEA swooped in. Actually the people Chong sent it to were in fact the DEA. He was entrapped. So they raided his business and his home, and when all was said and done, he was convicted to a nine month prison sentence. Nine months in prison for selling a few bongs. That's one of the most ludicrous things ever. If you want a bong, a lot of tobacco stores and sometimes even gas stations and liquor stores will sell them. This whole "War on drugs" is a fucking joke, and Tommy Chong's case just proves that. The governments stand on drugs is getting ridiculous. Some drugs are okay, others aren't. You can go to a pharmacy and pick up bottles on bottles of dangerous prescriptions, but we can't smoke marijuana, which isn't dangerous at all. I'm under the impression that they should just legalize all drugs. Prohibition of them isn't doing anything except letting criminal organizations thrive off of the illegal sale of them. Sell them in drug stores, then people won't be forced to go to a killers house for their habit. They're going to do it anyway. This documentary uses Chong's case, as it pertains to the bigger issue. $12 million dollars was used to take down Tommy Chong. There aren't better uses for the taxpayers money? He was selling bongs for christsake. He even makes a joke about his bongs being the only weapons of mass destruction the government found. Gotta love Tommy. 

A little history on cheech & chong and marijuana humor.

AKA Tommy Chong has got to be one of the best documentarys ive ever seen and just shows how insane and out of wack our government is and where there priorites are. This follows the court case of the government trying to get Tommy Chong and how it wasted 12 million dollars doing so all for making and selling glass pipes of all things half funny half serious you see Chong and his family take it all in stride and laugh along with them at how dumb this case really became up untill his 9 month sentence and his release really worth a watch for any Chong fan.
See Details