What to know
critics consensus
Alice Through the Looking Glass is just as visually impressive as its predecessor, but that isn't enough to cover for an underwhelming story that fails to live up to its classic characters. Read critic reviews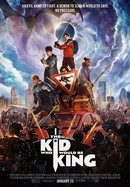 The Kid Who Would Be King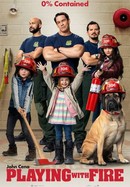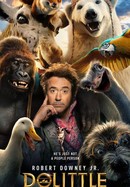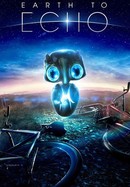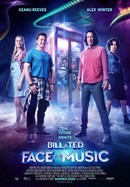 Bill & Ted Face the Music
Where to watch
Rent/buy
Rent/buy
Subscription
Rent/buy
Rate And Review
Alice Through the Looking Glass Videos
Alice Through the Looking Glass Photos
Movie Info
After slipping through a mirror, Alice (Mia Wasikowska) finds herself back in Underland with the White Queen (Anne Hathaway), the Cheshire Cat, the White Rabbit, Tweedledee and Tweedledum. Her friends tell her that the Mad Hatter (Johnny Depp) is in a funk over the loss of his family. Hoping to save his loved ones, Alice steals the Chronosphere from Time (Sacha Baron Cohen) to travel into the past. While there, she encounters the younger Hatter and the evil Red Queen (Helena Bonham Carter).
News & Interviews for Alice Through the Looking Glass
Audience Reviews for Alice Through the Looking Glass
Through the Looking Glass has more going for it that exceeds the shallow action exhibition of its predecessor, however I think all the excessive visuals deter much from the human aspect of the film. The sequel is a winding lesson about accepting the past, moving forward and family. In all of it's visual spender it feels as though these core themes simply don't resonate the way they could at any point. The wooden relationships between the characters are likely to blame, they often feel superficial without any context. If only Burton spent as much time on giving them the heart that they deserved instead of making a CGI fiesta.

http://cinephilecrocodile.blogspot.co.uk/2017/01/alice-through-thelooking-glass-dir-2016.html

To give a little bit of perspective as to why this movie exists, the original Alice in Wonderland, Tim Burton's one at least, made Disney slightly over $1 billion worldwide. And that's not even including the merchandising aspect of it. I'm sure Depp's Mad Hatter character was really popular back in 2010, so merchandise featuring the character must have sold like hotcakes. Not to mention DVD and VOD sales. A conservative estimate would be that the first movie must have made Disney something closer to $1.2 billion. That's a fuckton of money. So, really, there should have been absolutely no surprise that a sequel was, eventually, gonna be commissioned. The surprise comes in the fact that they waited 6 whole years to actually release it. And Disney certainly paid for that. This movie made $300 million worldwide. That's not the worst drop in history, as there have been worse (Hot Tub Time Machine 2 being one of them, among many others), but it is a pretty big drop. The problem comes in the fact that this wasn't a movie that anyone really wanted. I reviewed the first movie quite positively, but it's a movie that I definitely need to watch again, but I didn't get a sense that people really loved this movie enough that it would justify a sequel. I think it was more the novelty of it being one of the first big budget live-action adaptations of a Disney classic. Johnny Depp's shtick hadn't gotten old, Mia Wasikowska became a bit of an 'It' girl after its release, so that helped with word of mouth, and Tim Burton's name carried a lot of weight with it. Six years later and Depp's routine is old and tired, despite the fact that he's an incredibly talented actor, Mia Wasikowska has mostly kept out of mainstream fare and Tim Burton is nowhere to be seen. Not to mention the fact that Disney has done so many of these live-action adaptations of their animated films, that there's no more novelty. Alice in Wonderland was just the first one. Alice Through the Looking Glass is just another one in the assembly line of live-action adaptations of old Disney movies. And not to mention the fact that with the rise of Marvel Studios and the resurgence of Star Wars, Disney doesn't NEED this movie or this franchise as a whole for that matter. They just don't. The fact they greenlit a sequel felt more, to me, like a way to do a quick cash grab, instead of a way to actually build a long and successful franchise. And, if I'm being honest, the movie just isn't that good. It's not bad, not by any definition of the word, but it's just not a good movie. I don't think that helped. Particularly when you have movies like The Jungle Book (which I didn't like), Captain America: Civil War, Zootopia, Captain Strange all being critically acclaimed. With all those great movies, why would you worry about a movie that falls short of the classic books that inspired them. I do believe they do attempt to find a new angle to bring Alice back into this world and give her something of purpose to do. But the time travel angle, Alice travels through time in order to keep the Hatter's family from dying so the Hatter can be whole again, screams of desperation. Like they were just reaching for whatever they could to make sure that they didn't just make the first movie all over again. And there's some new additions that are definitely more than welcome, like Time itself is an actual character, played by Sacha Baron Cohen and he's really good in this role. And there's some exploration of the Red Queen and the White Queen's past and what made the Red Queen the way she was. And, of course, they also explore Hatter's past with his family. That might sound like a lot, but in execution, it really amounts to a whole lot of nothing. It's just not really that interesting because none of these characters are really that well-developed as it is, so you don't really care too much about who they were and what made them the way they are. The film's narrative is really nothing to speak of. And, again, the movie isn't bad, but it's not like it make any actual attempts to make a good movie. I realize that that might not be fair to say, since in the film industry wants to make a bad movie and get paid for it, other than Adam Sandler. But there's something very cynical about this movie. A tone that just permeates throughout, a tone that just screams that this was just a made to rob the paying audience of their money. And that's something that I should be thinking of while I'm watching the movie. I will say that the movie really is quite a visual feast. There's no way to watch this movie but in HD/4K (whatever your choice is). But, having said that, there are no real memorable moments, so it lacks substance. Yes, the visuals are strong, but do they actually do anything with them? No, not at all. So what's the point? Eh, I don't know. The cast is solid and all of that, but it's clear that this was just a paycheck for a good percentage of them. So, really, I wasn't a big fan of this movie in the slightest. It gives off the appearance of being better than it is, given that it throws so much at you, but there's no substance, no life and no quality to any of this. I may be being nice to this, but this is a below average. Miss Peregrine's Home for Peculiar Children, Tim Burton's latest, was an absolute mess. This movie isn't that, not even close. So, to me, that makes this only marginally better. Below average, of course, still isn't good, so yea, I can't really recommend this unless you have absolutely nothing better to do with your time and there's absolutely no other movie available for you to watch.

Alice Through the Looking Glass is, surprisingly, a well-made fantasy with a much better story and a tighter script than Alice in Wonderland. I was disappointed with Tim Burton's version of Wonderland, far too much CGI and what is almost totally lost in the computer translation is the magic. When the weirdness and whimsy of these stories take a backseat to a hundred million dollars worth of CGI effects, the result is simply boring. This film is easier to follow, focuses on a story with a problem and a goal, and wasn't any less spectacular in its effects. The result is a movie that feels much less self-aware. The pressure had to be immense on Burton making Wonderland, and this movie feels much less forced, and much more focused. Frankly, although Wonderland made real money despite the so-so reception, I was very surprised to see this movie made as a sequel with Depp, Wasikowska and the original cast. They make better use of them here, and I enjoyed this movie even more the second time I watched it. Simply superior to the first movie.
See Details