What to know
critics consensus
An Evening with Beverly Luff Linn unites an intriguing array of comedic talents for a thoroughly unusual outing that proves itself disappointingly difficult to recommend. Read critic reviews
You might also like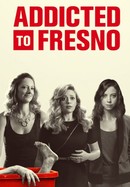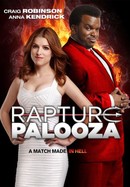 Rate And Review
An Evening With Beverly Luff Linn Videos
An Evening With Beverly Luff Linn Photos
Movie Info
Lulu Danger's unhappy marriage takes a turn for the worse when a mysterious man from her past comes to town to perform.
Critic Reviews for An Evening With Beverly Luff Linn
Audience Reviews for An Evening With Beverly Luff Linn
I Almost felt like this was a parody of a Wes Anderson movie, except instead of deconstructing his tropes An Evening with Beverly Luff Linn just... Had them... But worse.

Emile Hirsch is a fuckinï¿ 1/2(TM) beast. I guess I should see The Greasy Strangler now.

If I could say anything of director Jim Hoskin's feature length filmography thus far, it would be that I assume I'm not the only person who doesn't know what to make of these bizarre concoctions. Where The Greasy Strangler seemed an obnoxious mush-mash of Tim and Eric Awesome Show, Great Job! with grotesque John Waters trashiness, An Evening with Beverly Luff Linn appears to be a romantic comedy set on the outskirts of the Eraserhead universe. If the intent is to elicit a laugh, Hoskins doesn't try very hard past a few jarring curse words here and there, socially awkward situations, and bizarro set design. It makes me wonder if this is all some Dadaist response to the resurgence of fascism, but I'm doubtful there's that much subtext to it past the almost overbearing absurdity. Aubrey Plaza picks some weird projects to work on, and I'm always glad to see them. They aren't always good, but just like the case of Life After Beth and The Little Hours, ...Beverly Luff Linn is entertaining at the very least. Here she is in peak annoyed bitch mode wearing some of the goofiest outfits this side of Bjork's closet. She's joined by other deadpan MVPs Jemaine Clement, Matt Berry, and Craig Robinson, and you'd think with a cast like this it would be a laugh riot. Make no mistake, I chuckled a few times, but I was nonplussed for the most part. Instead, the movie paints a rather depressing portrait of romance. Settling for second best or your third choice is no one's ideal, but it happens quite often. Loveless relationships can become voluntary prisons for some, especially when, like these characters, a person is socially awkward or maladjusted. Many of the characters view their relationships as business transactions and their partners as property as well, taking what at first seems to be dark comedy off the abysmal edge into pure cynicism. I'm still befuddled as to whether this is an accurate depiction of love in modern America or an indictment of how pervasive and inherent incel culture is. Whatever it is, I doubt Hoskins was thinking that deeply about it. This movie is hard to recommend to anybody who doesn't regularly watch Adult Swim, and its stoner idiosyncrasies are less rewarding enough to fully recommend even to that demographic.
Quotes
There are no approved quotes yet for this movie.