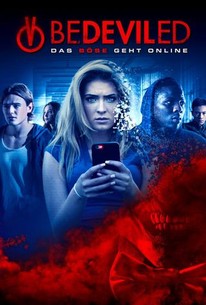 Bedeviled
2016, Mystery & thriller/Horror, 1h 31m
5 Reviews
100+ Ratings
You might also like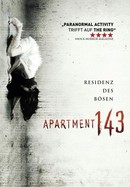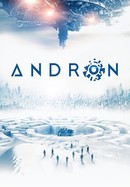 Andròn -- The Black Labyrinth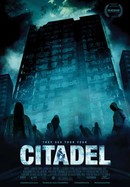 Where to watch
Rent/buy from $2.99
Rent/buy from $2.99
Rent/buy from $4.99
Rate And Review
Movie Info
Terror strikes when five teens download a malevolent app that taps into their worst fears to torment them.
Audience Reviews for Bedeviled
No, I'm not re-watching the excellent South Korean revenge thriller by the same name, that would just be too many great movies in one month. No, unfortunately, I'm reviewing a much, much worse movie that tries to be hip and relevant to the times considering that it focuses on a, quite literal, killer app. Also, this review is up later than normal considering that I just got the power back like 40 minutes ago after being without it for a grand total of 22 hours since yesterday. It came back for, like, 30 minutes before going back out again at 5 pm yesterday and only coming back at 11:15 am today. I hate this island and, when I leave, I'll be glad to never see it again. The reason I mention this is that, most likely, I may stumble around a bit to remember specific details about this movie. I don't know how professional critics do it, if they take notes or whatnot, but, as some of you may tell, that's just not my style. Firstly, at least in my case, I don't think I can take notes and fully pay attention to a movie. I like to just watch it, enjoy it and let my thoughts formulate after I'm done with it. Taking notes just means I have to focus on two things at once and, really, I may end up missing key details in the film because of it. Secondly, and most importantly, I just prefer a free-flowing style to these reviews which, again, I'm sure you can tell from how crappy they are. I just feel that if I follow a structure, it's not gonna be as interesting for me, since I would have to stick with it and sometimes I think of things on the fly. Regardless, I suppose that's neither here nor there. Let's move on to this movie, shall we? Technology has changed us, whether you feel that's for better or worse is up to you to decide, but it has changed how we live our lives. I think that smartphones are this era's wallets. Wallets, back in the day it seems, stored everyone's information, from social security number, to credit cards, debit cards, identification, etc, etc, etc. The smartphone, however, has negated that since, at least in the U.S, you can use your phone to pay for meals now, you don't even have to carry cash on you anymore. And, of course, there's still all the sensitive information you store on your phone, regardless of what it is. Most people's lives are in their smartphones. Having said that, this isn't the first (nor is it gonna be the last) movie to tackle this subject. How we live our lives around technology and how, in a lot of ways, we're controlled by it. So, yea, it's not a bad concept, but it isn't one that inspires any sort of excitement because, again, it's the type of concept you've seen before. I think Nerve, as an example, with Dave Franco and Emma Roberts does a better job at criticizing our reliance on technology and social media than this movie does. Though, again, in this case, it's this killer app. I don't really know what you want me to say about this movie. I mean it's a really bad movie. I think, firstly, that the movie sort of drops you down into these characters' lives in the aftermath of Nikki's death. There's no real introduction to them and who they are, you're just thrust into their lives and you're supposed to know who they are and what exactly they were to Nikki. So, yea, we're starting off on the wrong foot already. The thing about this movie is that, I think, it thinks that presenting itself as something more relevant to today's world and the society we live in would disguise the fact that it's just a basic, uninteresting and, quite frankly, bad horror movie. It does engage in a bit of subterfuge in order to get its point across. It utilizes a 'modern' way of telling its story through the use of this app, but everything that you see in how it plays out is ripped off from past, and considerably better, horror movies. The characters are cliched and poorly written, the acting is quite bad and the horror itself is incredibly bad. Essentially, the app uses the characters' worst fears in order to scare them to death. Which, again, isn't a new concept. It doesn't have to be new, it just has to be interesting and fun to watch. And, you guessed it, they don't really do anything interesting with it. It plays out exactly like you would expect, except worse because nothing really has any weight to it. There's a few jump scares here and there but they fall completely flat. This is where the savage Kobe moment I mentioned a few reviews ago, where a guy pretended like he was gonna throw a ball at Kobe's face and he didn't flinch. Well, same thing applies here. You don't flinch, you don't even bat an eye at anything the movie attempts to do. The horror really is quite terrible. If, at the very least, this movie had a decent amount of gore, but it doesn't even have that. Characters don't start dying until more than halfway through the film and, when they do start dying, the movie just runs through them until Cody and Alice are left. Here's the thing though, Alice's boyfriend dies and Alice is understandably distraught. Haley and Dan die later and, yet, it's like Cody and Alice don't even know, because they never acknowledge the fact that these two other people have died. They don't mourn them, they don't do anything, so what's the point of including Haley and Dan anyway? Just make the movie about Alice, Cody and Gavin (Alice's boyfriend), if Haley and Dan's deaths aren't gonna amount to much of anything. The third act is also preposterously bad too. I'm not even gonna attempt to go over it, but it's terrible and it doesn't really make a lot of sense. Acting sucks, the writing is terrible and the horror is uninspired and lacking. I don't know what else to say about this movie, it's just really bad and, somehow, this is even worse than Ghost House, which I already thought was bad enough. I wouldn't have believed it if I hadn't seen it myself. But, yea, this movie is all kinds of suck and I would not recommend this to anybody. There's nothing here for any of you. I think this review sucks almost as much as the movie, so there you go, you can take my opinion with a grain of salt.