Year of the Living Dead
2013, Documentary, 1h 16m
25 Reviews
1,000+ Ratings
You might also like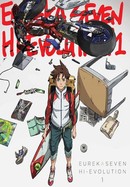 Eureka Seven Hi-Evolution 1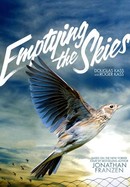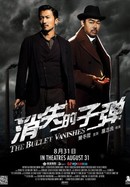 Rate And Review
Year of the Living Dead Photos
Movie Info
Released in 1968, George A. Romero's low-budget shocker "Night of the Living Dead" becomes a landmark horror movie.
Critic Reviews for Year of the Living Dead
Audience Reviews for Year of the Living Dead
The backstory behind the creation and popularity of George A. Romero's groundbreaking cult hit Night of the Living Dead is explored in the documentary Birth of the Living Dead. The film looks at Romero's early career in commercials and at how he came up with the idea behind Night of the Living Dead. His guerrilla filmmaking style is also discussed, along with how he marketed the film in order to get it distributed in grindhouse theatres. And, historians and other experts look at the counterculture movement of the late '60s and at how it influenced Romero's work. Additional, the film reviews Night of the Living Dead's cinematic journey, from drive-in theatres to European art houses to the public domain, and how it continually increased in popularity and won over audiences and critics alike. Extraordinarily informative and comprehensive, Birth of the Living Dead is the definitive word on Romero's seminal zombie classic.

Must see documentary about the making of the iconic zombie classic, Night of the Living Dead. The film examines how the film was made, and how it became famous. Featuring interviews with those involved in the making of the film. As a fan of the classic film, I can say that I would recommend seeing this documentary if you want to know more about how this legendary horror film. I found that the interviews were very well done, and in depth, the only weak point of the film is that it's a bit too short. I think that the filmmakers should have interviewed fans of the film, and should have focused on its legacy a bit more, which of course they did talk about it, but they focused so little that it didn't seem too important. Nonetheless aside from that, it's great to see how Romero's classic spawned a new type of genre in the horror game. Fans should definitely watch this film, and it's one of the best documentaries in the horror genre. Aside from a few weak moments, in terms of its subject, this is really entertaining from start to finish, and it joins the ranks of other documentaries, like Never Sleep Again, His Name Was Jason, Crystal Lake Memories and Not Quite Hollywood that are quite entertaining and worth seeing for genre fans. Night of the Living Dead spawned the era of the modern zombie movie, and pushed the boundaries of terror into new and exciting territory. Informative, thrilling and exciting, despite a few shortcomings, Birth of the Living Dead is a very well crafted documentary that shouldn't be passed up if you enjoy George A. Romero's work.
Quotes
There are no approved quotes yet for this movie.