Chaw
(2009)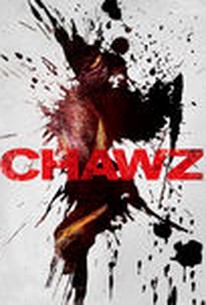 AUDIENCE SCORE
Critic Consensus: No consensus yet.
Movie Info
A massive, man-eating boar attacks a small Korean village in director Shin Jung-won's darkly comic monster flick. A lifelong city slicker, Seoul policeman Officer Kim (Uhm Tae-Woong) is none too happy about his recent transfer to the remote village of Sameri. Not only do the citizens of Sameri pride themselves on the fact that their quaint hamlet is entirely crime free, but they actively aim to fleece their big city counterparts by staging a sham "Weekend Organic Farming Project" as well. But just as the festivities are getting underway, a rampaging boar shows up and wrecks havoc, devouring everyone in its path. When the mayor proves unwilling to put the mountain on lockdown for fear the big event will bomb, a fearless bounty hunter shows up in search of a challenge, and hungry for ham. ~ Jason Buchanan, Rovi
Critic Reviews for Chaw
All Critics (2) | Fresh (1) | Rotten (1)
Picture has difficulty translating frantic fits of performance and slapstick into a crisply executed feature film, wasting a delicious premise on two protracted hours of stillborn silly business.

Shin Jeong-won's Chaw, the latest film to pit humans against a gigantic boar, seems more interested in wildly parodying what has come before than in rooting out new territories for itself.
February 26, 2010

Audience Reviews for Chaw
A lot of fun, flaws and everything. Those little piggies are really cute, the movie could do away with one particular character that adds nothing to the whole thing, but i still had fun watching this.
Tsubaki Sanjuro
Super Reviewer
An interesting spoof on Jaws with the island of Amity swapped for a mountainous region of South Korea and a huge wild Boar taking the place of the great white Shark. Quite good overall but not as funny as I had hoped. It was fun to spot the references to other hollywood films, aside from Jaws, Predator is another that gets spoofed during the last half of the film. It's not until 55 minutes that we get a proper look at the killer Boar itself and it looked pretty good for a CGI'd effort and is a ferocious foe to the human hunters on its tail. There wasn't enough action for me really and some gore would have been nice.
Like Jaws, Hot Fuzz and a bad drug trip rolled into a giant killer pig movie.  A lot more entertaining than the similarly themed Pig Hunt, with likable characters and a decent pace.  I don?t think it was because I was sick I found certain parts confusing (the town weirdo, aka Mommy), but always enjoy seeing other cultures humour.
Christopher Brown
Super Reviewer
Chaw Quotes
There are no approved quotes yet for this movie.
Discussion Forum
Discuss Chaw on our Movie forum!