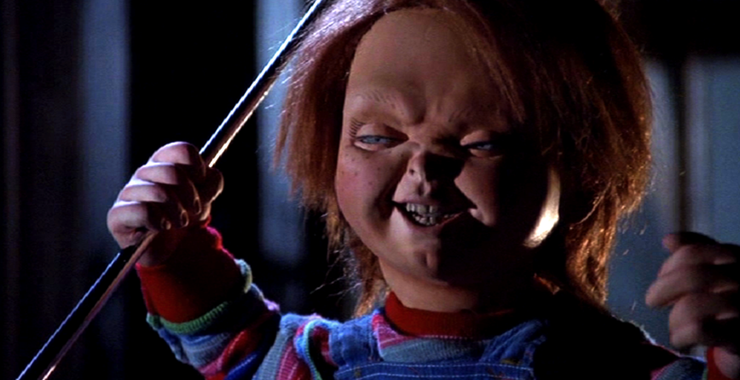 CLIP 2:58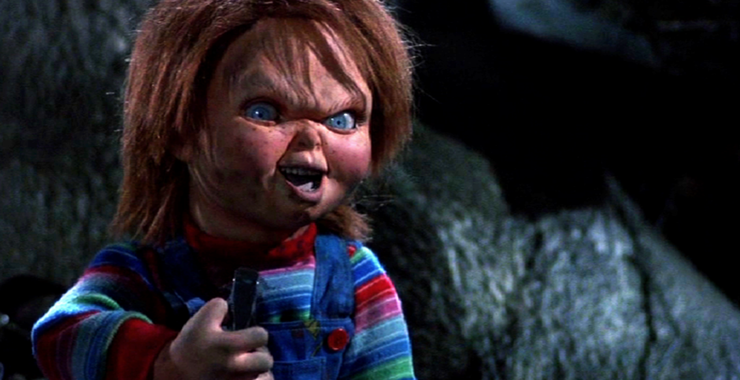 CLIP 2:38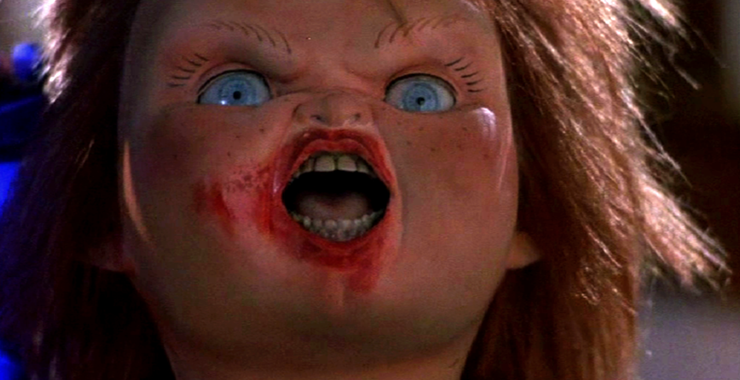 CLIP 2:00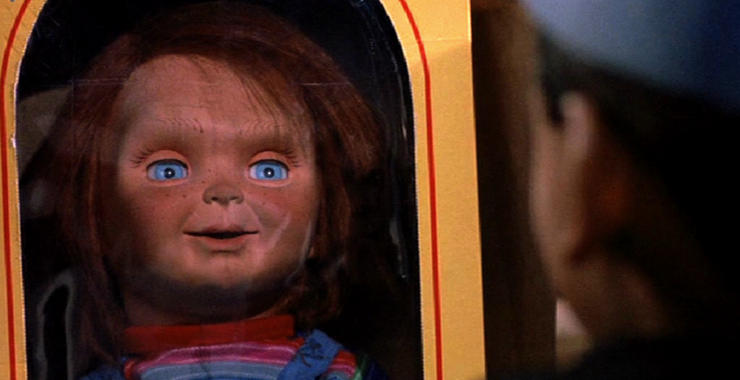 CLIP 1:28
Play all videos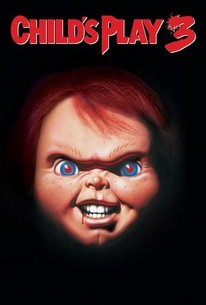 Child's Play 3
1991, Horror, 1h 29m
14 Reviews
50,000+ Ratings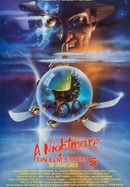 A Nightmare on Elm Street 5: The Dream Child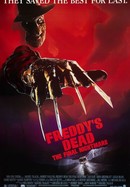 Freddy's Dead: The Final Nightmare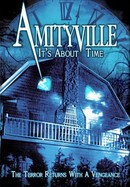 Amityville 1992: It's About Time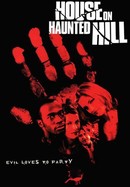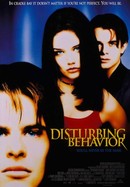 Where to watch
Rent/buy
Rent/buy
Rent/buy
Rate And Review
Child's Play 3 videos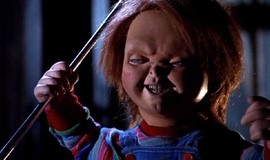 Child's Play 3: Official Clip - Just Like the Good Old Days
CLIP 2:58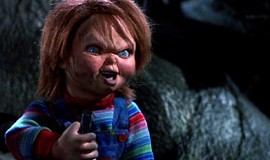 Child's Play 3: Official Clip - They're Using Live Rounds!
CLIP 2:38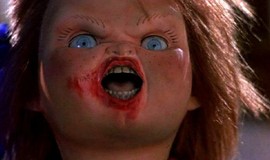 Child's Play 3: Official Clip - Scared to Death
CLIP 2:00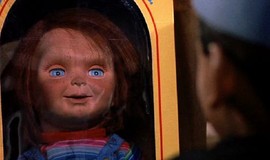 Child's Play 3: Official Clip - A New Lease on Life
CLIP 1:28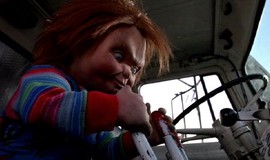 Child's Play 3: Official Clip - Taking Out the Trash
CLIP 2:10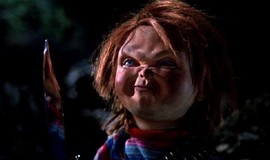 Child's Play 3: Official Clip - I'm Bad
CLIP 1:11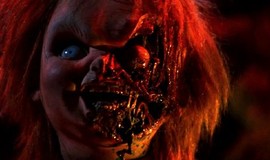 Child's Play 3: Official Clip - A New Look
CLIP 1:21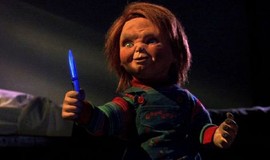 Child's Play 3: Official Clip - Can't Keep a Good Guy Down
CLIP 2:25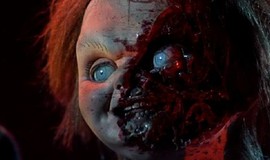 Child's Play 3: Official Clip - End of the Line
CLIP 3:10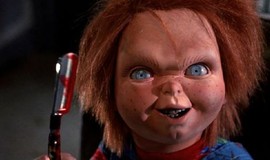 Child's Play 3: Official Clip - A Different Kind of Cut
CLIP 2:03
Movie Info
It's been years since Chucky, the doll with the soul and the voice (Brad Dourif) of a psychopathic killer, was apparently destroyed in a fire at a doll factory. Now Chucky's manufacturer is remaking the same line of toys with the old, still haunted materials. This resurrects Chucky, who goes after Andy (Justin Whalin), his former owner, who now attends military school. Chucky slashes his way through a string of grotesque murders as Andy tries to stop the homicidal doll and the spirit within it.
Rating: R

Genre: Horror

Original Language: English

Director: Jack Bender

Producer: Robert Latham Brown

Writer: Don Mancini

Release Date (Theaters): original

Release Date (Streaming):

Box Office (Gross USA): $13.5M

Runtime:

Distributor: MCA/Universal Pictures [us], Universal Pictures

Production Co: Universal Pictures

Sound Mix: Surround, Stereo

View the collection: Chucky
News & Interviews for Child's Play 3
Audience Reviews for Child's Play 3
Probably my least favourite entry into one of the greatest horror franchises of all time, Child's Play 3 sees the young Andy graduating from childhood and becoming an angsty adolescent attending a military training programme at a remote academy, wherein he still lives in fear of the doll possessed by serial killer, Charles Lee Ray penned "The Lakeshore Strangler". The continuity is weak, with little to no reference to the previous instalments and the story feels thread-bare and monotonous, with barely anything new being added to a series with such potential. The finale battle set inside a ghost train at an amusement park is probably the highlight of the film, however is it worth sitting through the entire film to get there? Not really. Fans of Chucky should watch, but if you had a "meh" attitude to the previous two entries then it's really not worth your time.

Ala a Tim Burton ode to the classic monsters movie of yore, the third installment is inchoate inside a cobweb-infested factory. Suddenly the remains of Chucky's mutilated carcass trickles into the modeling plastic and we follow down the whirlpool. This lends the film an old-fashioned, gothic classiness which it sorely required after the buffoonery of part 2. Obviously the novelty of an animatronic Chucky has been winnowed away but Brad Dourif's vinegary Jack Nicholson vocals still crackle with ire. Moreso than the previous entry, the brambly 'Child's Play 3' is a mean-spirited enterprise and it fully capitalizes on the stringent military setting for its heinous possibilities (ex. Dud grenades are replaced by live ones during a wargame exercise). Flayed as a "troublemaker", Andy Barclay (Justin Whalin) is the emotionally atrophied core of the story and adult figures simply aren't amenable to his plight about "killer dolls". His odyssey from bright-eyed childhood to institutionalized suppression is sorrowful and it is vicariously infuriating when his sergeants and peers dismiss him. However, the film still rehashes the voodoo synopsis of the first two and the deus ex machine with Tyler (Jeremy Sylvers) as the new vessel for Chucky's soul is an otiose excuse for disavowing continuity. The funniest death scene is when Chucky's pint-sized appearance causes a heart attack to which Dourif deprecates "you gotta be fucking kidding me". I can't defend it on an inventiveness level, but 'Child's Play 3' is an inimitably sinister, underrated trek back to the Good Guy mythos and the funhouse finale is like a florid Dario Argento throwback with red and purple gel lighting galore.

Chucky is re-born in Child's Play 3. After Chucky's blood gets mixed into a vat of plastic his soul is transferred into a new Good Guys doll, and he then precedes to go after his old nemesis Andy Barclay. It's a trite story and is full of the stereotypical horror movie cliches. And the characters aren't that interesting; even Andy has lost his appeal as a sympathetic victim. Chucky however, is still pretty fun and some of the kills are entertaining. With Child's Play 3 Chucky's story has pretty much been played out, and the series doesn't really have anywhere to go.

All of Chucky's sequels are kinda of bad written, it have it's moments, but what saves is the character of Chucky and Andy, and later Tiffany and Glen, toughter with the black comedy and horror scenes. But this one, is the worst of the series. Alex Vincent has gone and Justin Whalin didn't had made a good job as Andy Barclay. Dispite that, we can see some funny lines of Chucky with the great acting by Brad Dourif.
See Details