Coven
(2000)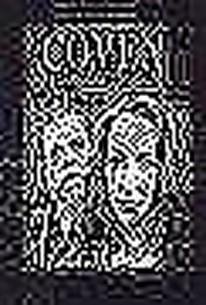 Movie Info
An alcohol/drug abuser re-examines his life until he nearly dies from an overdose. Then a friend convinces him to join a self-help group which turns out to be demonic.
Audience Reviews for Coven
½
This little no budget horror short is the end result of the hard work and struggles by Mark Borchardt and Co. as depicted in the documentary American Movie. It concerns a loser substance abusing writer who tries to re-examine his life and change things around by going to a support group to fix things. The group he goes to however, end up being more sinister tha nthey first seem, and our protagonist gets far more than he bargained for or expected. To see this film's creation, and to hear Mark talk about it, and filmmaking in general, it seems like he really knows what the hell he's doing, and all of his struggles are not due to lack of knowledge or training in the art of filmmaking. What this film ends up being though, is maybe realistically more of what everyone but Mark can see: a messy, amateurish, and slightly pretentious B-movie that, while entertaining, is sorta worse than anyone might admit. I actually kinda like it though. Sure, it's not good, but compaed to some of the crap that my friends and I made or tried to make when we were bored kids trying to stay out of trouble, this is frickin' art. It's not great, but it's far better and more competantly put together than it could have been, especially ocnsidering the context surrounding its creation. Also, because I watched American Movie before I saw this, I think that too weighs in with how I feel about it. You have to give Mark and Co. some credit, and you really want ot see them succeed, even if in your heart you know that realistically things will never be as great as they envision it in their heads. Yeah, the film is pretty rough and raw, but it really adds to the atmosphere of the story and gives it character. As far as the acting goes, well, it's not great, but I've seen big budget Hollywood films that were far worse. Again, I'm contextualizing and juding it through a certain lens, but even if I didn't this would still be better than a lot of things I've seen. All in all, this is a msut-see if you got anything positive from American Movie, and you give a dman about struggling filmmakers whose dreams and ambitions far outweigh everything else in their lives. Plus, it's only 40 minutes, so if you hate it you won't lose too much of your time.
Chris Weber
Super Reviewer
Coven Quotes
There are no approved quotes yet for this movie.