Crazy Love
(2007)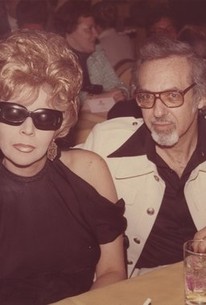 Movie Info
Filmmaker Dan Klores recounts the true story of one of the most bizarre romances of the 20th century in this documentary.
News & Interviews for Crazy Love
Critic Reviews for Crazy Love
Audience Reviews for Crazy Love
I've never really understood why some men can't let go of failed relationships. They call, they stalk, they cry, they hire someone to throw acid in your face, etc., etc., etc... After watching Crazy Love I understand it even less.
Randy Tippy
Super Reviewer
½
Crazy Love is a documentary that recounts the story of Linda Riss and her psychotic stalker, Burt Pugach. In the late 1950s, Burt was a wealthy lawyer with his own private jet, and an egotistical personality (he was deeply insecure about his nerdish appearance, and used sex as a means of boosting his self-worth). When he met the young and beautiful Linda, he became obsessed, insisting to his friends that he "had to have her" (note the possessive quality of his desire, rather than having to "meet her" he had to "have her" or own her). But Burt was a married man, and when Linda found out, she wanted nothing more to do with him. She moved on and got engaged to someone else. Burt was enraged. At first, he was going to shoot them both, but got cold feet. Then, he hired some goons to throw acid in her face, so that "no man would ever want her". This, unfortunately, succeeded, and Linda wound up being blinded (at first partially, and then later, fully). Burt was sent to prison, where he used his attorney skills to get several murderers and rapists out of jail on technicalities (by his own admission) before his eventual parole. Once out of jail (actually while he was still in jail as well), he continued to pursue Linda, and Linda, feeling that no one would ever love her with her disability, decided to be with Burt afterall. They remain married to this day. What's so horrific about this story is not that Linda wound up marrying her attacker/stalker, the real horror is simply listening to the man himself. Burt Pugach and his friends consider women as objects to possess, but human life in general is of little value to them. He's one of the worst real-life villains in cinema history, and the fact that people are willing to dismiss this story or in some way diminish his accountability just makes his vileness all the worse. There's a sense the filmmakers tried to edit this film in a way to give Burt some plausible sympathy, and I can't think of a more wrong-headed direction for them to go. Regardless of whether Linda Pugach forgave her attacker and made him her husband or married him just as some sort of personal revenge, I can't get past the fact that Burt is the lowest form of scum; I just wanted someone to shoot him in the back of the head, as people like him don't deserve to live. My personal feelings aside, the documentary itself (and the sad subject matter) is captivating.
Devon Bott
Super Reviewer
I just watched this movie yesterday, but i'll be damned if I remember much about it. Its entertaining enough, just incredibly ... forgettable. I really liked the style of the footage and photography and stuff. The 50's glamour has always interesting me though. So, I guess i would say its good, it certainly wasn't bad anyway. Its just not that memorible. =\
Crazy Love Quotes
There are no approved quotes yet for this movie.