Croupier
1998, Mystery & thriller, 1h 31m
59 Reviews
5,000+ Ratings
What to know
critics consensus
The writer slumming for human truths and real experience is a common enough story, but this cool-headed and slick thriller provides a gut-churningly compelling backdrop to a look at our darker sides. Read critic reviews
You might also like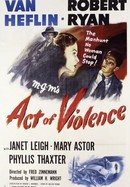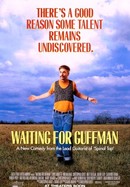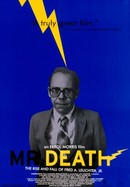 Mr. Death: The Rise and Fall of Fred A. Leuchter, Jr.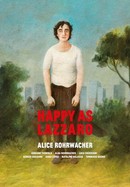 Where to watch
Rent/buy from $2.99
Free
Subscription
Subscription
Rent/buy from $3.99
Rate And Review
Movie Info
Jack Manfred (Clive Owen) is an aspiring writer who to make ends meet, takes a job as a croupier. Jack remains an observer, knowing that everything in life is a gamble and that gamblers are born to lose. Inevitably, he gets sucked into the world of the casino which takes its toll on his relationships and the novel he is writing.
Audience Reviews for Croupier
Croupier is an excellent British noir film. Clive Owen is great in the lead role and proves that voice over can work very well (hard to imagine the film without it). The film is somewhere between a thriller and a drama. It is very low-key and very different from British crime/gangster films. Croupier watches more like a mystery, keeping the viewer in wonder as to how it is going to turn out. Overall, the film is very well put together and a solid recommendation.

Unconventional story - almost a head-scratcher to follow - that's plagued, unfortunately, by a low budget and a strange lack of reaction by the protagonist when someone close to him dies. Solid contemporary noir, though, that sets up a few narrative frames: Jack is a writer who works as a croupier, writing a novel about Jake, a croupier... Striking, original film that does a lot with a little and features a good performance by a young Clive Owen. Roll the dice on it [rimshot goes here]!

Clive Owen is a marvel, and to watch him work his mesmerizing. "Croupier" is not about what it delivers; it's about how it delivers. It is about gambling, yes, and a heist does occur somewhere in the film, but don't go expecting "Ocean's Eleven" or "The Good Thief." There are no tense shootouts or close calls. "Croupier" is more of a meditation on the subject, and it offers insight into a world that exists only behind closed casino doors.

It's a shame that Clive Owen isn't out in good movies anymore. His role here in Croupier, as the existential card dealer, is magnificent. Croupier is directed by Mike Hodges, who, like Guy Ritchie, typically stays in the same genre of film. There is some fine direction here, and the cinematography is marvelous. Such smooth camera movement like I've never seen before. Certainly, Croupier is not a film for everyone. It is a lot like another English film, Intermission, where the plot doesn't really take off until about any hour in, and that plot disappears within fifteen minutes. What you have here is a fine, meandering character analysis. Normally, people would find that sort of film boring. Who wants to watch a person live for a good hour and a half? But luckily for us, Croupier has a great lead character named Jack, and he is played to perfection by Clive Owen. This character is so interesting. He's a lot like Ryan Gosling in Drive. He exists, and we're seeing him live his life, but he less of a person and more of a meaning. He stands for something; maybe the good in the world. Such a disgrace that this film was disqualified for the Academy Awards. If not for that, I feel like Owen wouldn't been nominated. His performance practically makes this film. Neo-noir is a genre that is rarely perfected, and while Croupier isn't quite perfect, it's definitely one of the best I've seen. It makes for an immensely interesting watch.