What to know
critics consensus
Dark Phoenix ends an era of the X-Men franchise by taking a second stab at adapting a classic comics arc -- with deeply disappointing results. Read critic reviews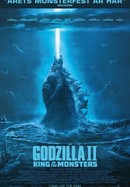 Godzilla: King of the Monsters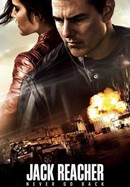 Jack Reacher: Never Go Back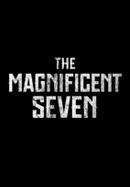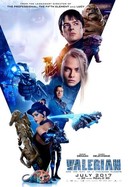 Valerian and the City of a Thousand Planets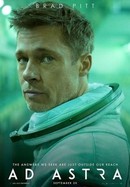 Rate And Review
Movie Info
The X-Men face their most formidable and powerful foe when one of their own, Jean Grey, starts to spiral out of control. During a rescue mission in outer space, Jean is nearly killed when she's hit by a mysterious cosmic force. Once she returns home, this force not only makes her infinitely more powerful, but far more unstable. The X-Men must now band together to save her soul and battle aliens that want to use Grey's new abilities to rule the galaxy.
News & Interviews for Dark Phoenix
Audience Reviews for Dark Phoenix
What do I think of the lowest rated X-Men movie ever? It's fine. Not great, not terrible, it's just fine. It's an entirely watchable film. It starts off very good with a really fun attitude and a spirit very much like the comics. However, that is quickly lost, and the whole thing becomes pretty humdrum. Not awful, just humdrum. It's sort of like someone made a movie in the spirit of the first two X-Men movies, but did it today. Those movies were fine for their time, they were important, but we've moved on. So Dark Phoenix is pretty dull, and honestly more than anything just forgettable. Does it do the Phoenix better than X3? I mean, yeah, but that's a low bar. Is Sophie Turner better than Famke? Again, low bar, but yes. But I just watched the movie and I'm struggling to even remember it. That's not great. I liked the music? It's not good, it's not bad, it's just watchable. I'm giving it a rating on this side of positive for a solid opening and consistently good performances but ultimately, it's skippable. Completionist watch it if you must, but everyone else can probably end the saga with Logan.

An ambitious undertaking, all these storylines converging, all these characters elbowing for screen time, proves too unwieldy to manage at the end of the day for this work. Nonetheless a superhero movie whose subject is one too few in the genre tangle with, i.e., how to come to grips living with more power than anyone around you, especially if those around you have more power than anyone else. It's not as bad as others make it out to be to be and still is a worthwhile pass of time, only lacking the oomph people come to expect from the genre.

With the exception of some well staged action sequences, the movie has almost nothing to offer and the excessively dour tone guarantees that fun will be had by absolutely no one.

The X-Men franchise comes to an end with Dark Phoenix, a thrilling sci-fi adventure. During a mission to rescue the crew of a space shuttle Jean Grey absorbs a strange energy cloud that causes her to lose control of her powers and become a danger to those around her; meanwhile an alien race called the D'Bari tracks the energy to Earth and attempts extract it from Jean. Writer/director Simon Kinberg does some interesting things with the characters, but breaks from the established series continuity (which is rather irritating). Also, the plot is rushed and doesn't spend any time explaining who the aliens are. And Jessica Chastain is criminally underused. Still, the special effects are especially well-done, and the fight scenes are exciting and action-packed. While it has some problems, Dark Phoenix is an entertaining film that unfortunately brings an end to the Fox chapter of this franchise.
See Details