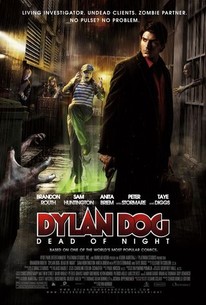 Dylan Dog: Dead of Night
2011, Horror/Comedy, 1h 47m
44 Reviews
10,000+ Ratings
What to know
critics consensus
An uninspired, feebly-acted horror/comedy that produces little scares and laughs. Read critic reviews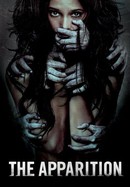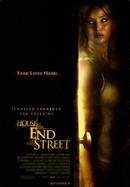 House at the End of the Street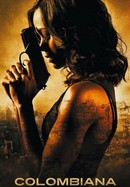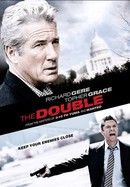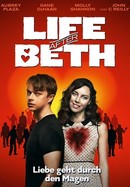 Rate And Review
Dylan Dog: Dead of Night Photos
Movie Info
Dylan Dog (Brandon Routh) is a world-famous private detective who specializes in the affairs of the walking dead. Armed with silver, wooden bullets and a razor-sharp wit, Dylan works his latest case: Tracking down a dangerous missing artifact. If he fails, the results will be dire; war will break out among the werewolves, vampires and zombies who prowl the monster-infested streets of New Orleans. Based on the popular graphic novel by Tiziano Sclavi.
News & Interviews for Dylan Dog: Dead of Night
Audience Reviews for Dylan Dog: Dead of Night
Dylan Dog(Brandon Routh) is a private investigator who specializes in domestic cases in New Orleans, along with his assistant Marcus(Sam Huntington). However, he finds himself reluctantly drawn back into the world of the supernatural when he goes to the aid of Elizabeth(Anita Briem) when her father, an importer, is found brutally murdered in their Garden District home. Come to think of it, Gabriel(Peter Stormare) is none too happy to see Dylan either while for Vargas(Taye Diggs) it is business as usual as he sells vampire blood out of his club. "Dylan Dog: Dead of Night" starts badly and ends awkwardly with a denouement that does not really make a whole lot of sense. In between there is not a half bad movie that while not as good as an average episode of either "Grimm" or "Lost Girl," still manages a decent amount of world building. It is neat what it does with New Orleans but it was not necessary to set it there.(One question: What did the undead do during Katrina? Or am I better off not knowing?) And I especially liked the look into zombie culture, with the comic relief neatly offsetting some of the dourness. While Brandon Routh, whose bland charm mixes badly with the attempt to do hard boiled noir, is badly miscast, at least, Taye Diggs is having fun.

Surprisingly not bad... campy 'who-done-it' with zombies, and werewolves, and monsters oh my!

I really really really wish that Munroe's unproduced animated film Cat Tale was released instead of this. Crap that's absolutely trashy. I hated this movie. Cat Tale would definetely better than this. Even if its bad.

Silly junk has ludicrous situations and mostly uninspired acting but Sam Huntington is enjoyably glib and charmingly goofy.
See Details