Defamation
2009, Documentary, 1h 31m
20 Reviews
100+ Ratings
You might also like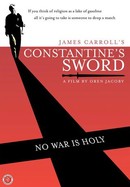 Rate And Review
Movie Info
Israeli director Yoav Shamir travels the world asking what constitutes anti-Semitism in modern times.
Audience Reviews for Defamation
"He who forgets history is doomed to repeat it." - George Santayana It's always kind of frustrating when there is a movie whose conclusion I agree with but where the logic is especially faulty and that's very true for "Defamation." On the one hand, I agree with filmmaker Yoav Shamir that one can be critical of Israel without being anti-semitic, although there are many poeple who do so for exactly that reason. But then according to this documentary, anti-semitism does not exist in this day and age. Although, he did find it on a street corner in Brooklyn faster than you could find an egg cream. Sure, Abe Foxman, National Director of the Anti-Defamation League, might just be exaggerating but that's how you fundraise, by scaring your demographic(For example, an arts movie theatre could say that if you don't support them, they will be showing "Fast Five" this upcoming weekend), and it's questionable the extent of the influence he has with Israeli authorities. As a result, the documentary shows tabloid journalism is pretty much the same wherever you go. Shamir's other target is a class trip of Israeli students to visit a former concentration camp in Poland, in reality not to indoctrinate them, but because youngsters were starting to lose touch with their past. Actually, it will probably make them more empathetic to the sufferings of others. You just have to make them understand that the Holocaust was not a unique event.