Der Tunnel (The Tunnel)
(2001)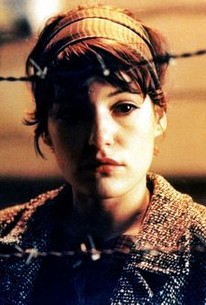 Der Tunnel (The Tunnel) Photos
Movie Info
La fuga de un campeón de natación del régimen comunista de la Alemania Oriental. Heino Ferch, Nicolette Krebitz, Alexandra Maria Lara, Sébastien Koch. Dirigida por Roland Suso Richter.
Critic Reviews for Der Tunnel (The Tunnel)
Audience Reviews for Der Tunnel (The Tunnel)
½
Based on true events. A gripping drama about a group of people in the early '60s who try to break out their loved ones living in communist East Berlin..by digging a 145 meter tunnel under the Berlin Wall. I enjoyed this film so much that it didn't feel even close to being 2 hours and 47 minutes long. Very tense, and dramatic.
Cynthia S.
Super Reviewer
Originally a miniseries for German television and based on real events (two phrases usually marked for contempt) here is a tension riveting trip to Berlin in the days right after The Wall was built. Rich with nuanced character development (and informed by American media) its not quite so far or long as may be imagined. A consideration on illegal immigration worth your time.
Kevin M. Williams
Super Reviewer
Based on true events, this movie uses loads of general rules of fictionalization. While that surely made it look somewhat unauthentic, nevertheless, it also helped to keep me hooked to the movie. The project was almost always on the brink of destruction, but they manage to escape somehow. The story was nicely weaved, and I kept wondering what's next. Because the movie is based on real events, it made me care more for its characters. Although it doesn't reflect the events as they actually occurred, the movie succeeds in dramatizing the events so as to make it more intriguing. I don't know if I'd have liked the simple filming of the events without fictionalization. Probably, I may know it some day if at all I can get to see that 1962 movie "Tunnel 28" (aka "Escape from East Berlin") which displays some real footage of the events. However, the probability for that is almost negligible. One of the best escape movies which had escaped from my attention till date. I can't recall how I exactly stumbled upon it. Seems like it isn't that popular, even though IMHO, it's far better than "The Great Escape".
familiar stranger
Super Reviewer
Der Tunnel (The Tunnel) Quotes
There are no approved quotes yet for this movie.