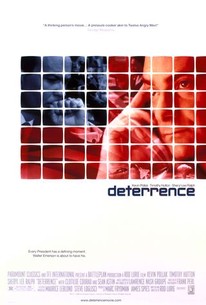 Deterrence
1999, Drama, 1h 41m
39 Reviews
1,000+ Ratings
You might also like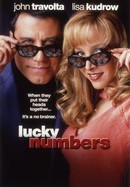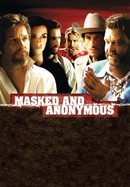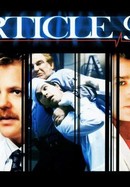 Rate And Review
Movie Info
The President of the United States finds himself snowed in at a Colorado diner. The President must confront a national crisis and impending war when Iraq invades Kuwait. Trapped in the snowbound diner, faced with the prospect of a two-front war, the President has less than two hours to decide whether to deploy the ultimate weapon.
Critic Reviews for Deterrence
Audience Reviews for Deterrence
I really REALLY like this one. The premise is simple, in a snowed in diner in the middle of Colorado the president gets stuck on the way to an air force base. The possibility of nuclear war ensues.

[font=Century Gothic][color=darkslategray] "Deterrence" is a movie set in the year 2008 during the Colorado presidential primary. During which, the presidential party is stranded in a diner in the middle of a blizzard. At which point, there is a news alert about Iraq invading Kuwait. "Deterrence" is a throwback to cold war thrillers such as Fail-Safe. Now, this movie is undeniably tense throughout(led by a fine performance with Kevin Pollak as the President) but the ending is a copout. [/color][/font] [font=Century Gothic][color=#2f4f4f] The movie has a larger problem which is that this movie was made in 1999 and the world has changed immensely since then. So, it's impossible to imagine Uday Hussein leading an invasion of Kuwait and Saudi Arabia now, much less breathing. In fact, it's hard to imagine Iraq presenting this much of a threat now, and not taking terrorism into question.[/color][/font]
Quotes
There are no approved quotes yet for this movie.