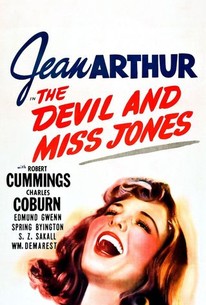 The Devil and Miss Jones
1941, Comedy, 1h 32m
9 Reviews
500+ Ratings
Where to watch The Devil and Miss Jones
Rent/buy
Rent/buy
Rent/buy
Rent The Devil and Miss Jones on Amazon Prime Video, Apple TV, Vudu, or buy it on Amazon Prime Video, Apple TV, Vudu.
Rate And Review
The Devil and Miss Jones Photos
The Devil and Miss Jones (1941)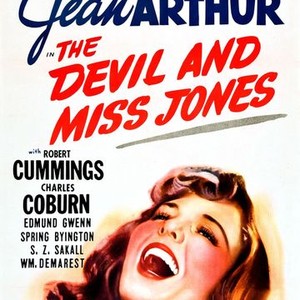 The Devil and Miss Jones (1941)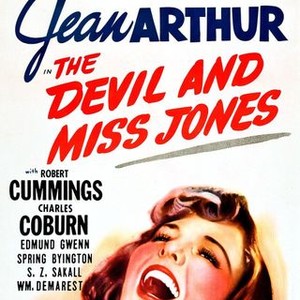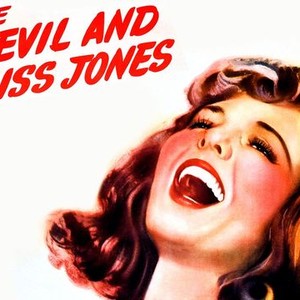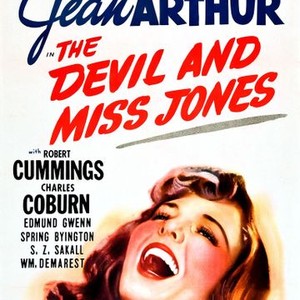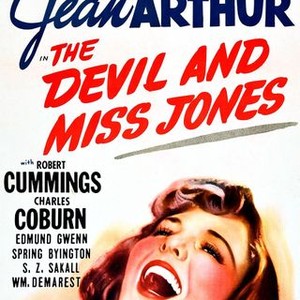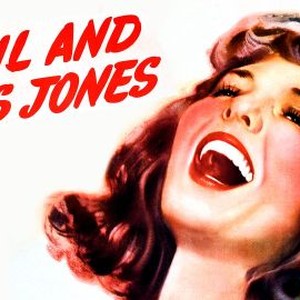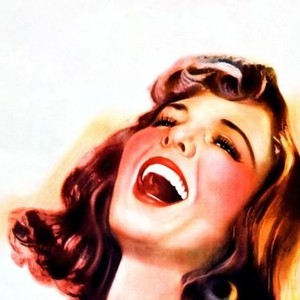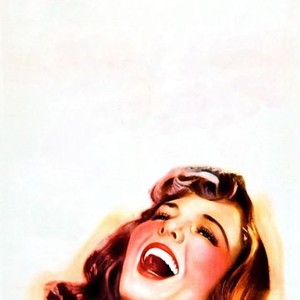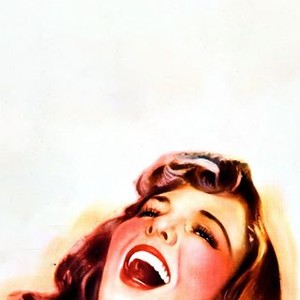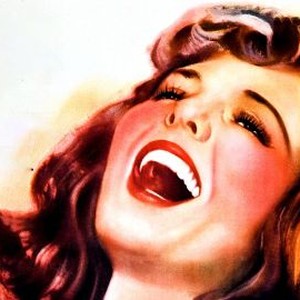 The Devil and Miss Jones (1941)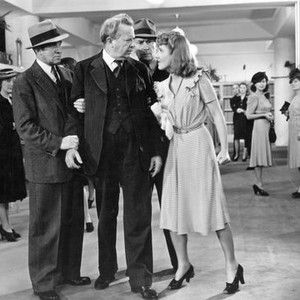 The Devil and Miss Jones (1941)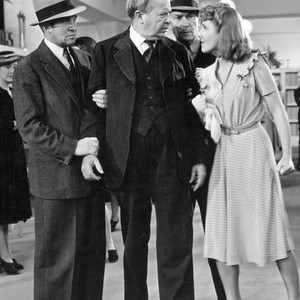 The Devil and Miss Jones (1941)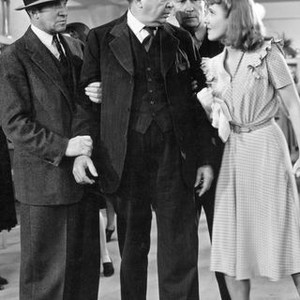 The Devil and Miss Jones (1941)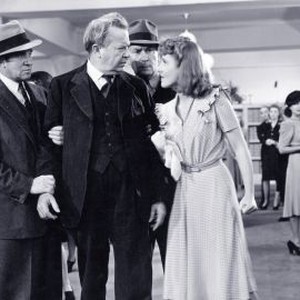 Movie Info
John P. Merrick, the world's richest man, is annoyed to hear workers at one of his stores are trying to form a union. Getting a menial job, he's determined to root out the troublemakers, but soon finds their grievances are genuine through Miss Jones, Merrick's co-worker and O'Brien's girlfriend. Eventually, Merrick leads the fight for decent rights and also finds a girl of his own.
Genre: Comedy

Original Language: English

Director: Sam Wood

Producer: Frank Ross

Writer: Norman Krasna

Release Date (Theaters): original

Release Date (Streaming):

Runtime:

Distributor: RKO Radio Pictures

Production Co: Republic
Audience Reviews for The Devil and Miss Jones
Multimillionaire industrialist (Charles Coburn, one of classic cinema's staple curmudgeons) goes undercover to break up some damnable union organizing going on at one of his smaller holdings. By-the-by he gets an opportunity to see how the other half lives, through cherubic Jean Arthur, dynamic Bob Cummings, and a spry Spring Byington. A light escapist comedy that brims with effervescence, and includes a wonderful look at Coney Island from back in its heyday. Very pleasant.

A very cool movie, I think all our corporation owners and top people should follow the main character's example in this movie. I highly recommend this film.

John P. Merrick (Charles Coburn), a bigtime businessman (the "richest man in the world") is upset that the employees of one of his "small holdings" (a department store) are burning him in effagy, and wants to get to the bottom of things. Rather than sending in a private detective to infiltrate the organizers, he decides to get to investigate the situation himself. Rather than the group of lazy rabble-rousers he expected to find, he's instead greeted by a group of caring and well-meaning individuals who look out for one another. It's something a bit foreign to him, this concept of people liking one another. He's especially bowled over by Miss Jones, an almost saintly figure in comparison to the miserly board members he's used to associating with. Mary Jones (Jean Arthur) seems to be a friend to everyone in the department store, and, under the mistaken impression that Mr. Merrick is a down-and-out tramp who's just found a job, is quick to offer him lots of helpful advice. As Merrick gets a firsthand look at the sort of treatment the average worker gets from the supervisors, he makes little notes in a notebook of DOOM for those who treat him cruelly. Things get complicated when he finds out the chief rabble-rouser is none other than Miss Jones own boyfriend. It's really amazing how quickly Mr. Merrick gets into the persona of a common working man, almost immediately identifying with all the problems facing them (which is a huge jump from the way his character is introduced). As his moral change happens rather quickly, the rest of the movie is sort of a "secret identity" type caper, where Mr. Merrick is constantly on the verge of being discovered. "A madcap comedy of errors", I suppose is the term. While Jean Arthur's charming performance really shines, it's famous character actor Charles Coburn makes this film great. Coburn (1877-1961), who didn't appear in film until the age of 56, also had roles in "Gentlemen Prefer Blondes" and Howard Hawks' "Monkey Business". I don't think he was ever finer than he was here.
See Details